Hard, 13th October 2016
ALPLA produces bottles using recycled HDPE material for Henkel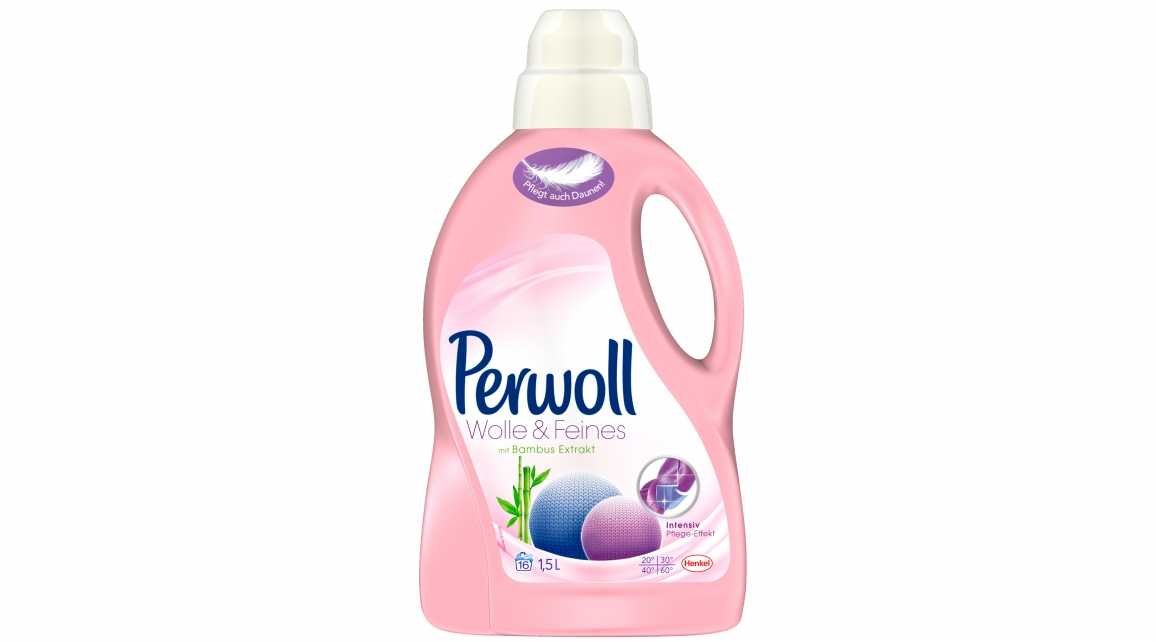 Pilot project with 60,000 bottles successfully completed in Germany
For many years, recycling has been a key issue for ALPLA, the world's leading specialist in plastic packaging. The Austrian company cooperated with Henkel over the course of two years on the production of detergent bottles with 15 per cent recycled HDPE.
ALPLA operates its own PET recycling plants in Mexico, Poland and Austria, and is an expert in the processing of PET (rPET). ALPLA uses around 20 per cent rPET at its ten largest production sites. The processing of HDPE recycled materials is significantly below this value. 'We are aiming to change this in the future,' says ALPLA CCO Nicolas Lehner.
Complex and rewarding pilot project
Together with its customer Henkel, ALPLA took an important step towards sustainable HDPE packaging. As part of a pilot project, 60,000 bottles were produced for a mild detergent using 15 per cent recycled materials for the first time at the company's site in Holthausen, Germany. 'It is significantly more difficult to recycle HDPE than PET. Obtaining the granulate material in high quality is a challenge,' explains Packaging Manager Israel Garcia Granados. 'After two years of development work, we have achieved an optimal result. The close collaboration with Henkel was of great benefit. We have gained valuable expertise.' In relation to their functionality, colour and surface area, the bottles meet the highest quality standards.
Providing competent support to customers
'We believe in recycling because it is correct from an ideological standpoint, and we want to provide our customers with competent support with regard to their sustainability strategies,' says ALPLA CCO Nicolas Lehner. 'Legislation and consumers are also placing increasing demands on the issue.'
Increased pressure due to legislation
In 2015, the EU Commission published a set of measures for the circular economy, to which the European Council of Environment Ministers committed at the end of June 2016. The action plan includes targets regarding the recycling rates of packaging waste, restrictions on the landfilling of waste, economic incentives for more environmentally friendly products, and support for recovery and recycling systems. 'The latest figures show that Europe still has a long way to go to reach the ambitious targets. The pressure will increase over the coming years,' says Nicolas Lehner with regard to the current conditions.
About ALPLA:
ALPLA is one of the leading companies in plastic packaging. Around 16,500 employees worldwide produce tailored packaging systems, bottles, closures and moulded parts at 159 sites across 42 countries. The high-quality packaging is used in a wide range of areas, including food and drinks, cosmetics and care products, household detergents, washing and cleaning agents, engine oils and lubricants. ALPLA celebrated its 60th anniversary in 2015.
About ALPLA's recycling plants:
Since 2005, ALPLA has been a joint venture partner of a PET recycling plant in Mexico (Toluca), which produces around 15,000 tonnes of food-grade rPET flakes per year.
ALPLA acquired a majority shareholding in the Austrian company PET Recycling Team GmbH in 2011. This plant in Wöllersdorf (Lower Austria) has an annual capacity of 35,000 tonnes of rPET in food-grade quality.
In 2012, ALPLA invested in the construction of a PET recycling plant in Radomsko (southern Poland). 75 employees have been recycling approximately 50,000 tonnes of PET bottles at this plant since 2013. The plant features two sorting and washing lines as well as an extrusion line. Annual output is around 13,500 tonnes of food-grade rPET and 33,600 tonnes of flakes (non-food-grade).
Press contact
ALPLA
Erik Nielsen
Team Leader Corporate Communications
+43 5574 602 1701