Hard, 16th October 2019
Counterfeit-proof and individualised: Industry 4.0 packaging
Smart technologies are taking over not only our day-to-day lives, but also industry. Product markings on plastic packaging are all about safety, traceability and automation.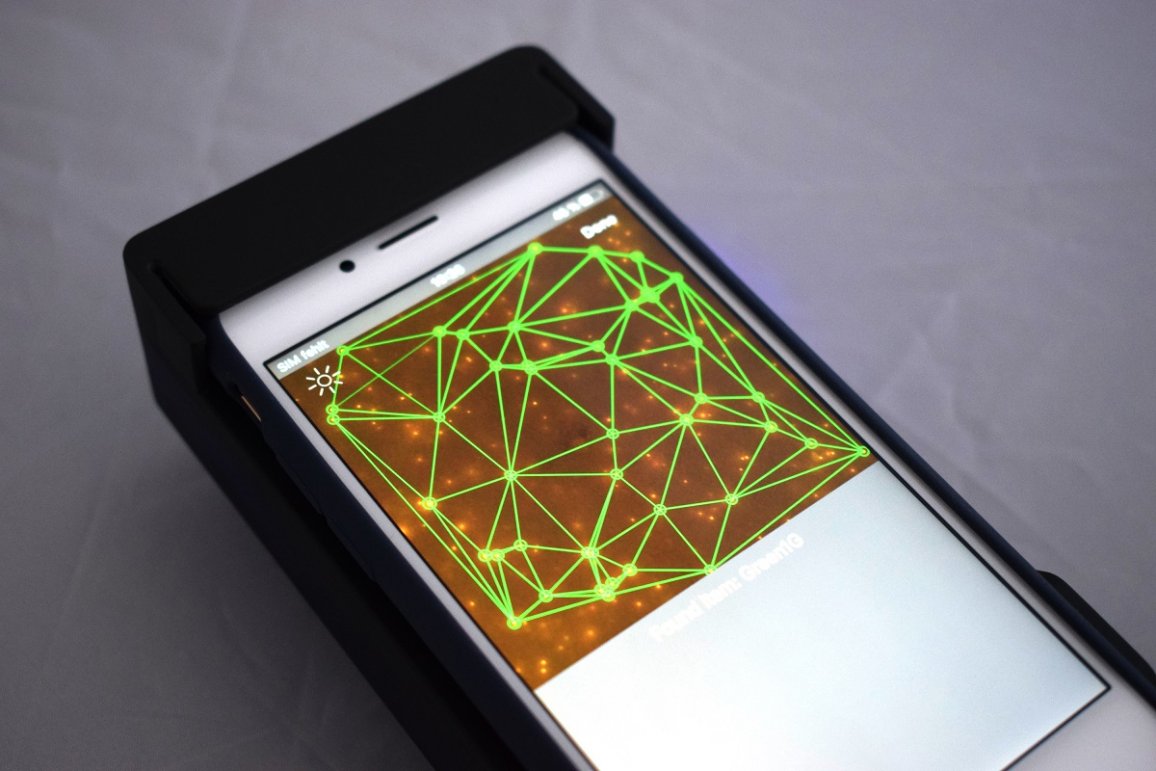 Smart industry is one of the best-known megatrends of the modern age. This buzzword stands for the interconnection and optimisation of production workflows. And this process has gained a foothold in the plastics industry too. The individualised marking of products is an interesting innovation in this area.
TagTec, the individualised signature for plastic products
At this year's K trade fair in Düsseldorf (16 to 23 October), Gabriel-Chemie and ALPLA will jointly be showcasing technology that takes product marking to a new level – every single product is given its own, specific identity signature. This signature can be used to, for example, document the entire production process – a major advantage when it comes to quality assurance for critical products and an important step in the direction of the automation of production workflows.
Protection from counterfeit products
This type of product marking is especially useful in order to protect against counterfeit products. The market for counterfeit goods is booming. Not only does this development do harm to the brand manufacturers – it can also put people's lives at risk. According to estimates, some 1 million people die every year as a result of counterfeit, ineffective or even toxic pharmaceuticals. Individualised packaging markings allow products to be unequivocally identified – making counterfeit goods all but impossible. 'We can help our clients to protect their brands with TagTec and other methods of individualised product marking. For example, a scanner in a store can offer consumers an assurance that they really are purchasing a brand's products,' emphasises Andreas Weber, Senior R&D Engineer at ALPLA.
Benefits for the recycling process
Product markings in a simplified form can also play a significant part in improving automation of the recycling process. They make it possible for plastics with identical physical properties, such as HDPE for milk and detergent bottles, to be sorted separately. The quality of the recyclates produced and the ways in which they can be used are founded on single-material sorting and the accurate separation of food-grade and non-food-grade packaging. This sorting can currently only be realised by means of two processes: with a dedicated disposal system such as that for HDPE milk bottles in the UK or by means of manual sorting. But product markings allow various packaging types to be accurately sorted and separated by machines.
Technical background at a glance
There are currently three ways in which plastic products can be marked:
Visual markings are sometimes clearly visible to the human eye, for example bar codes imprinted on bottlenecks.
Concealed methods are more complex and are therefore also more secure. In this case, marking substances are mixed in with the plastic, for example substances that glow under UV light. With this method, special detection equipment ensures that the defined amount of the marking substance is present.
Some methods can even be used for forensic examinations. Analysis by means of special laboratory methods guarantees usability in court.
Do you like our texts? Perhaps even so much that you want to use them in your own media? Then please get in touch with us beforehand!