Hard, 19th February 2020
The history of ALPLA: Expansion at full speed
In the last instalment of our 'The history of ALPLA' series, we reported on the company's ascent to technology leadership, as made possible by Alwin Lehner's courage, technological understanding and innovation. Today, we will take a look at the subsequent period of growth, in which the company evolved into a global Player.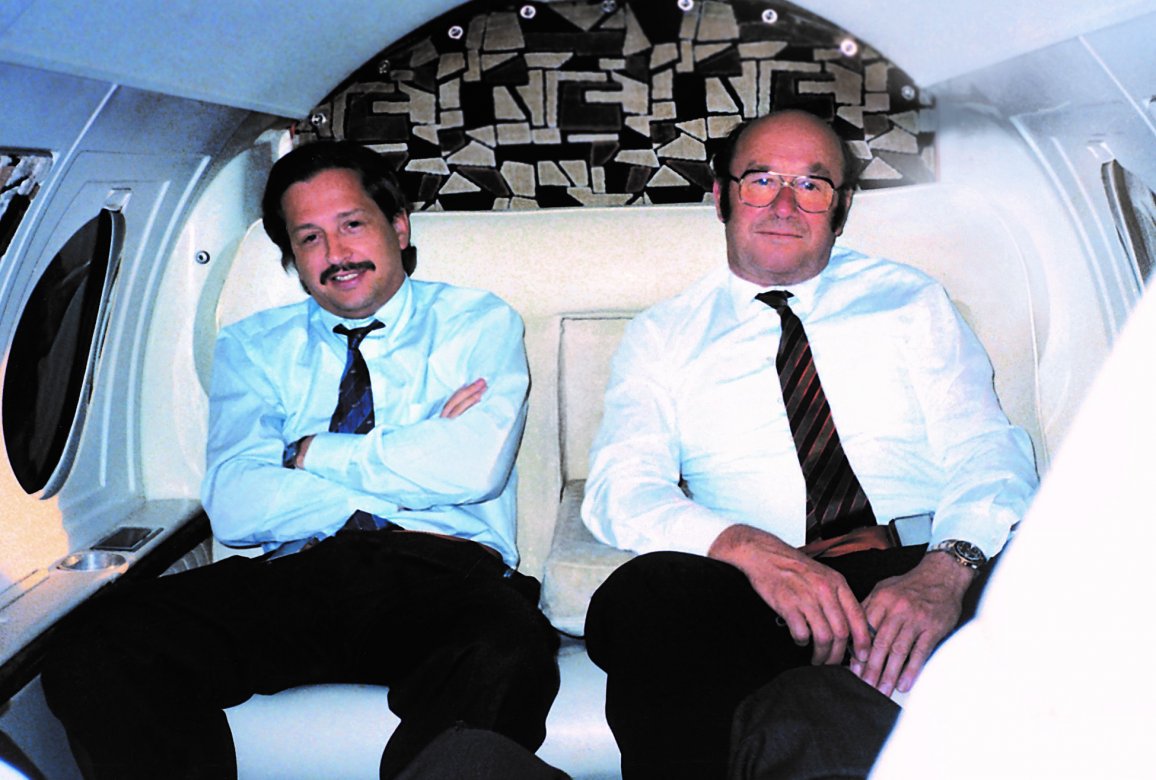 ALPLA's economic success in the 1970s and 1980s was attributable not only to the company founder Alwin Lehner – he was assisted by many smart people who had his back. One of these people was Helmut Scheffknecht, who was responsible for the company's expansion and strategic focus. He had a key role to play. 'He was the engine that drove growth, while I provided the fuel,' Alwin Lehner once said, describing the division of tasks between the two of them. While his partner forged contacts and identified potential business, Lehner was able to focus on product innovations and technical plant modernisations. They travelled around the world as a seasoned team and laid the foundations for ALPLA's advancement.
The German market as a springboard
A decisive step was taken in the company's history at the end of 1971 – the company's first acquisition of a competitor in Germany afforded it access to the German market and to numerous key accounts in the region. This was followed in 1974 by the first in-house plant in Germany, which was erected true to the corporate philosophy of producing as closely as possible to or directly at the customer's premises. This accelerated the production processes and cut shipping costs. There then followed one acquisition after the other.
Rapid growth
'We sometimes went at a pace which, in retrospect, was perhaps a little too fast,' says Helmut Scheffknecht of the company's growth rate at that time. Turnover had already passed the billion mark by 1979. The company's rapid economic rise was down to three factors:
The major opportunities offered by the market around the world at that time
The speed and boldness with which decisions were made
The employees, who rose to the challenges and identified with the company
To this day, ALPLA benefits from flat hierarchies and short decision making paths within the family-owned enterprise. The employees' high level of satisfaction is another of the company's key strengths. Even in the case of acquisitions, it takes next to no time for the new employees to internalise the company's values and to identify as part of the large 'Family of Pioneers'.
Do you like our texts? Perhaps even so much that you want to use them in your own media? Then please get in touch with us beforehand!