4th June 2020
World Environment Day 2020: ALPLA supporting three organisations
ALPLA employees doing their bit for environmental protection
ALPLA, the global specialist for packaging solutions and recycling, is not allowing the coronavirus pandemic to stand in the way of its good habits. To mark World Environment Day on 5 June, the family-owned enterprise is making donations to NGOs and initiating employee activities.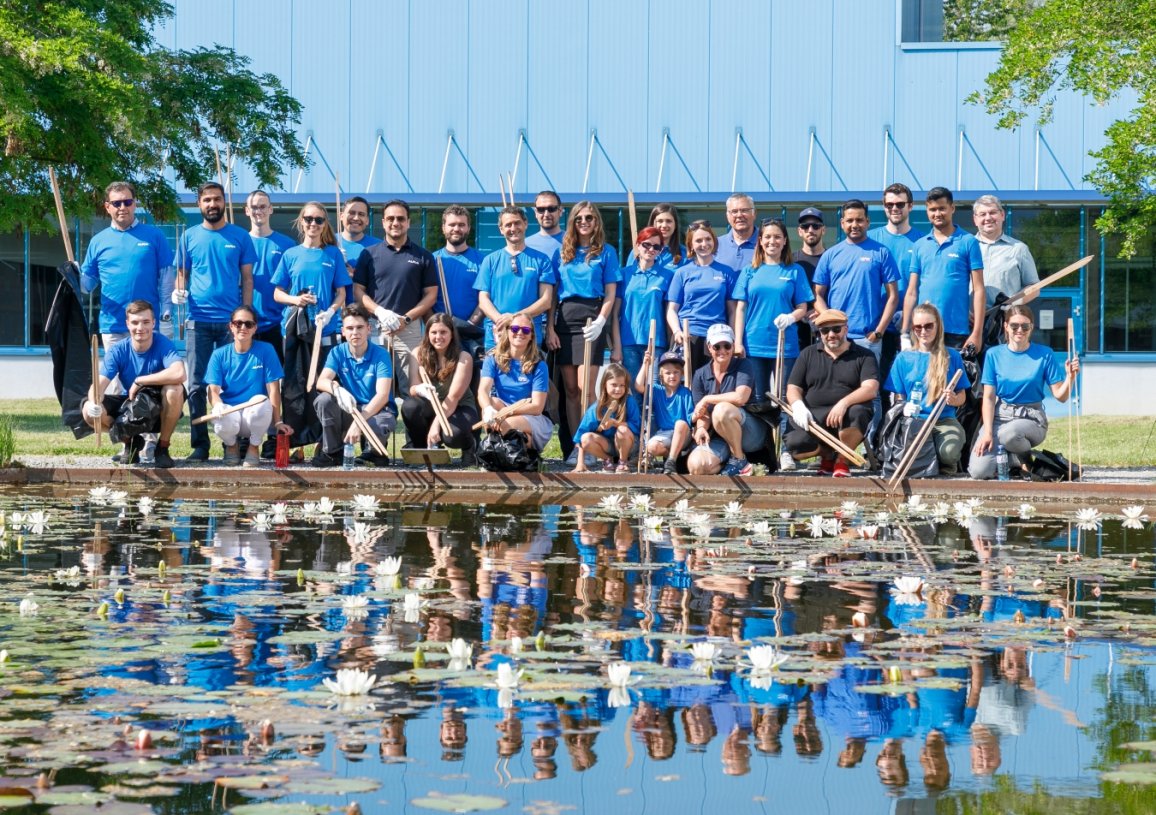 In what has become something of a valued tradition for many ALPLA employees, clean-up campaigns and environmental protection activities will be taking place at many of the 181 plants in 46 countries on World Environment Day. Once again this year, management is calling upon staff to get active – as long as the current situation allows them to do so and the health of those who take part is not put at risk. 'The clean-ups will therefore extend into autumn, but this is by no means affecting the employees' level of commitment,' says a motivated Christoph Hoffmann, Director of Strategy, Sustainability & Circular Economy, following initial feedback from the ALPLA regions.
Financial support for NGOs
ALPLA is also supporting three organisations financially. The idea behind the non-profit organisation One Tree Planted is simple – plant a tree and do the environment and climate some good and protect biodiversity. ALPLA is making it possible for 5,000 saplings to be planted. The plastics specialist is additionally making a donation to The Great Bubble Barrier and to Plastic Collective. The Great Bubble Barrier has set itself the goal of freeing rivers and canals of waste plastic with the help of a barrier created out of bubbles, while Plastic Collective is helping to make materials recycling a recognised and viable business model in remote or disadvantaged regions through training and by providing the necessary equipment.
5 June: World Environment Day
In 1972, the United Nations declared 'World Environment Day' on the opening day of the first Conference on the Human Environment in Stockholm. Since 1974, around 150 countries have been celebrating the day with events and campaigns. This year, World Environment Day is shining a spotlight on the topic of biodiversity with its motto of 'Time for Nature'. The website https://www.worldenvironmentday.global/ states that biodiversity is an urgent and existential issue. The organisers argue that this is clearly borne out by disasters such as the bush fires in Australia, locust infestations in Africa and the coronavirus pandemic.
Media
Press contact
ALPLA
Erik Nielsen
Team Leader Corporate Communications
+43 5574 602 1701