Hard, 3rd October 2019
ALPLA Group to consolidate its pharmaceuticals expertise in a special brand
ALPLA pharma will make its debut at international trade show in Frankfurt am Main
ALPLA Group, an international plastic packaging specialist, is combining its expertise and services for customers in the pharmaceutical industry under the ALPLApharma brand name. ALPLApharma will be presenting CRC justONE, an exceptionally light, childproof closure, at the official debut of the new brand at CPhI in Frankfurt from 5 to 7 November 2019.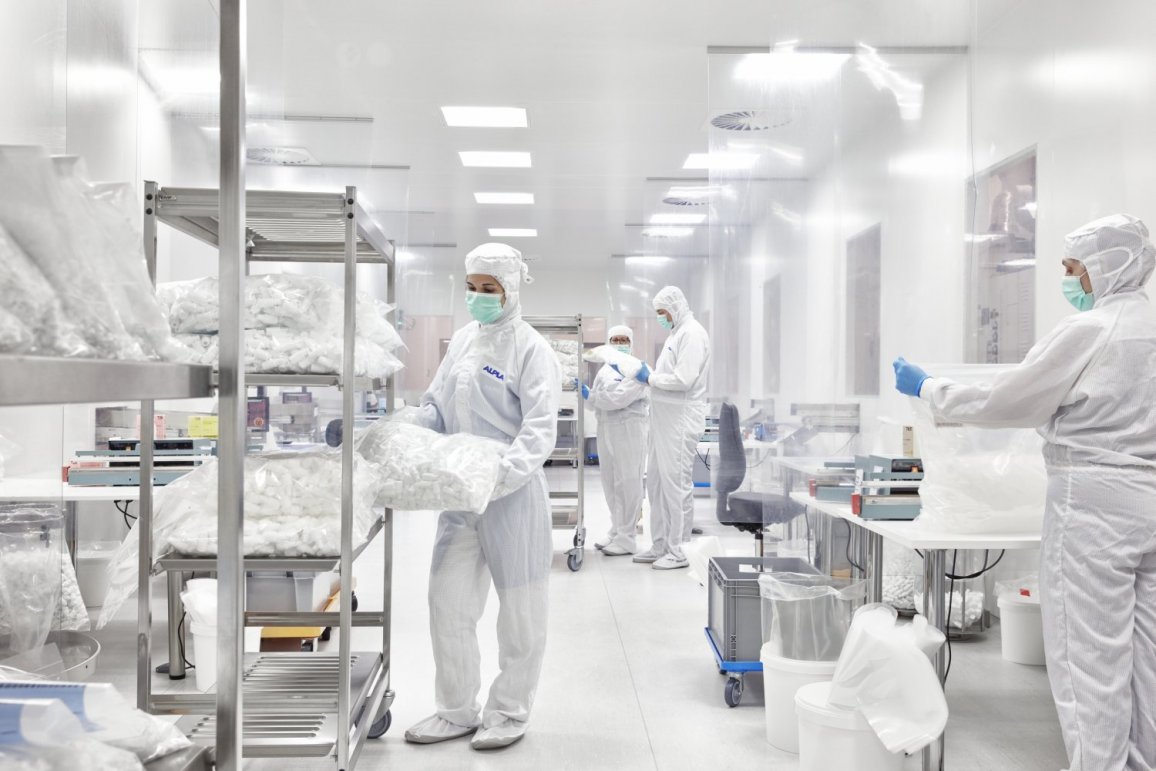 With acquisitions in south-eastern Europe and Africa in previous years, ALPLA has done more than just strengthen its presence in these regions. Thanks to the new locations, this family-run company based in Austria now has access to decades of experience in the packaging market for pharmaceutical products.
This expertise and all services for customers in the pharmaceutical industry will now be combined into ALPLApharma. ALPLApharma is a brand of the ALPLA Group and not a legal entity of its own. Its first major appearance will be at the CPhI trade show in Frankfurt am Main from 5 to 7 November 2019, at display #111A10 in the Innopack hall.
Broad product range, more service – and global presence
'ALPLApharma is more than just a marketing strategy to us,' asserts Walter Knes, Global Sales Director Closure Systems, Injected Parts and Pharma at ALPLA. 'We are consolidating all our previous work for pharmaceutical customers under this brand. In doing so, we are combining the specific expertise available to us through our new locations with all of our services, knowledge and globally applicable standards.' For customers, Knes says that means a larger selection of products and more service at an international level.
Standard packaging and custom designs
ALPLA has previously been known principally for its customised packaging solutions. 'In the pharmaceutical sector, however, standardised products play a large role', explains Knes. The current product portfolio ranges from bottles for liquids and solids and containers for tablets and pills to closures and dispensing systems – especially eyedroppers and nasal sprays – as well as devices for administering medication with and without measuring function. However, ALPLA is hoping to excel in this market segment just as much with custom-made designs, too.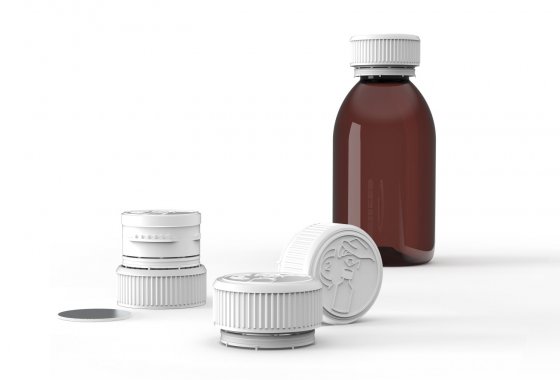 CRC justONE: a new generation of child-resistant closures
ALPLApharma will be presenting an exceptionally light, childproof closure at CPhI in the form of CRC justONE. Normally, there are three parts to a childproof closure with a tamper-evident band that can only be opened by simultaneously pushing and turning the closure. These parts are produced in three separate production steps and then assembled later. ALPLApharma has streamlined the production process for a significantly more efficient workflow: All parts are manufactured in just one injection moulding process with straightforward assembly. The new closure is certified under 16 CFR § 1700.20 and ISO 8317 for childproof packaging for bottles ranging from 30 millilitres to 1.5 litres.
The improved manufacturing process reduces material consumption by 25 per cent, a saving that achieves an excellent price-performance ratio and protects resources. For the consumer, though, nothing changes: CRC justONE works just like other child-resistant closures and product safety is just as reliable.
Visit ALPLApharma: Innopack hall, stand #111A10, or in the Innovation Gallery at stand #111D42! The Innovation Tour will also be stopping at the ALPLApharma stand.
Media
Press contact
ALPLA
Erik Nielsen
Team Leader Corporate Communications
+43 5574 602 1701