Hard, Wolfen, 20th December 2018
ALPLA and Texplast intensify collaboration
Since July 2018, ALPLA and FROMM have been successfully working together in PET recycling. Another extrusion line at the Texplast site in Wolfen will increase the capacity for food-safe PET regranulate by 15,000 tonnes each year – material that ALPLA will return to the recyclable material cycle in Europe, and in Germany in particular.
Austrian packaging solutions specialist ALPLA and German recycling company Texplast, a subsidiary of FROMM Plastics, are benefitting from working together. Over the past few months, they have managed to greatly stabilise the quantity and quality of the raw materials for the production operations of both partners.
Texplast is now investing in a third extrusion line and will increase its annual capacity for food-safe PET regranulate by 15,000 tonnes to an approximate total of 27,000 tonnes. For the expansion, Texplast is currently building a new hall at the company site in Wolfen. The facility is expected to become operational in April 2019, and according to Texplast, around 4.5 million euros have been invested.
Availability of recyclable material
"The demand for recycled plastics is continuously increasing. In order to provide our clients with the amounts needed, we must step up our recycling activities. With Texplast as a partner, we have access to high-quality recyclable material in the German market," says Georg Lässer, Head of Recycling at ALPLA, "We are also securing ourselves expertise and experience in logistics and using the existing network with food retail."
With optimised logistics, Texplast brings returnable bottles to the recycling plant via the shortest routes possible and thereby keeps its carbon footprint as small as possible, highlights Matthias Schäfer, Texplast representative, "By collaborating with ALPLA, we have closed the bottle cycle: We recycle the returnable goods from the food retail industry and turn them into high-quality, food-safe granulate from which ALPLA produces preforms for new PET beverage bottles. The colourful flakes created in the process are used by FROMM for its in-house strap production."
Further information about the companies is available at www.alpla.com, sustainability.alpla.com, www.fromm-pack.com and www.texplast.de.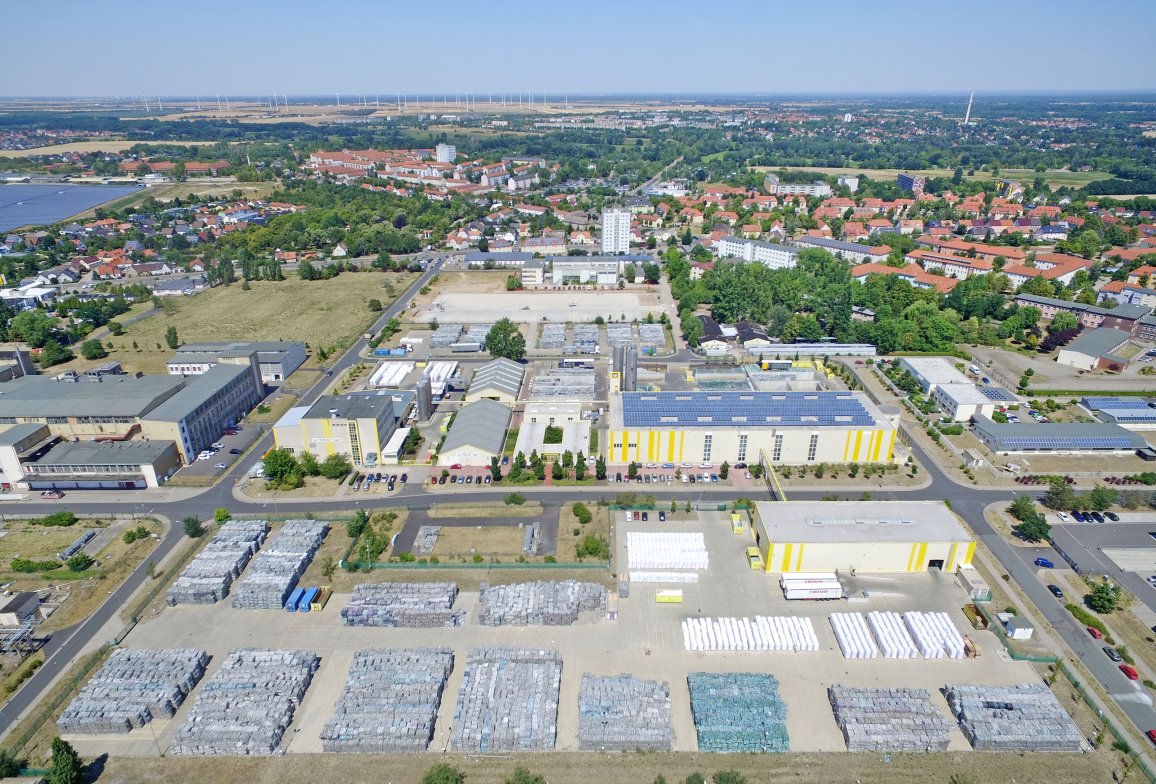 About ALPLA:
ALPLA is one of the leading plastic packaging companies. Around 19,300 employees produce tailored packaging systems bottles, fasteners and injection moulding parts at 176 sites in 45 countries. The scope of application of the quality packaging is vast: food and beverages, cosmetics and care products, household detergents, washing and cleaning products, pharmaceuticals, engine oil and lubricants.
ALPLA has its own recycling plants: PET Recycling Team with sites in Austria and Poland, and in Mexico as part of a joint venture. The FROMM/Texplast collaboration has existed since July 2018.
About FROMM & Texplast:
The FROMM Group is a globally leading company for cargo safety systems and has a company history dating back over 70 years. More than 1,200 employees develop, produce and distribute tailored packaging solutions with around 40 companies on six continents: FROMM has production sites in Italy, Germany, the USA, Thailand, Chile and Slovakia.
Texplast GmbH is a 100% subsidiary of FROMM Plastics GmbH in Kölleda. With almost 100 employees and an input capacity of over 50,000 tonnes of bottles per year, the company is one of the leading recyclers of PET, particularly used beverage bottles, in Western Europe. Texplast manufactures flakes for use in the plastics industry, as well as regranulate for the production of food packaging. FROMM specialises in straps, air-cushion packaging and stretch wrap, as well as the associated machines and appliances.
Media
Press contact
Pzwei
Werner F. Sommer
+43 699 1025 4817