Bangkok/Hard, 29th July 2019
ALPLA worldwide: South East Asia
Bernd Wachter, our regional manager for South East Asia, is responsible for the countries Thailand, Vietnam, the Philippines, Singapore, Indonesia, Malaysia, Laos, Cambodia, Myanmar, Brunei and East Timor. ALPLA has been active in this region since 2001 and is currently running two base plants and two in-house plants with around 1,100 employees overall.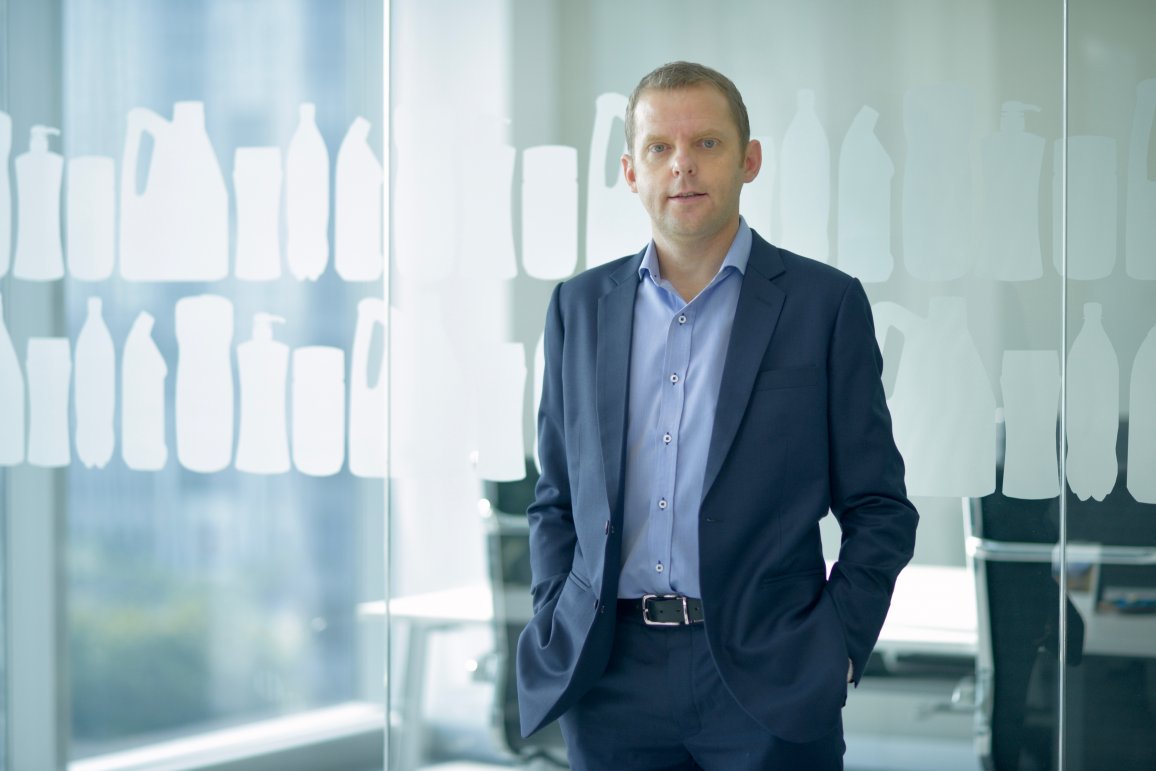 What is the political and economic situation in the region?
South East Asia is a multi-country region that varies greatly in terms of politics and economics. It ranges from democracies and essentially free market economies to socialist republics such as Vietnam and Laos with all kinds of different bureaucratic situations and obstacles. And because the countries there are experiencing rapid macroeconomic growth, many new laws and amendments are introduced. It is important that you maintain close ties with reliable and practical legal advisors and tax consultants in order that you can make decisions that are practicable and legally justifiable.
What do the customers want from our packaging solutions, in particular when new types of packaging are being developed? Are there market trends that can be identified?
As the average purchasing power per household is low, the markets are very price-sensitive and our customers – international players as well as national producers – are very cost-conscious. To survive in this low-cost environment, we have to make an impression with economical and design-optimised packaging solutions. As far as materials are concerned, there's a clear trend in the direction of recycled materials – there is increasing demand for rPET and rHDPE. This trend is set to continue and it will gather momentum too. There has additionally been a big increase in online sales. This is resulting in not only new opportunities, but also new challenges for our business field.
Are there any specific demographic developments that are having an impact on consumer behaviour?
Demographically speaking, South East Asia is a very young region. The mean age of the people here is around 30 years old. Life expectancy is increasing every year, however, which means the middle class and therefore purchasing power will grow in the future. There is an evident trend in the direction of larger packaging – away from the sachets traditionally used here in favour of larger and more sturdy packaging.
What is the labour market situation like?
There is a shortage of good skilled workers in the region so they are difficult to come by in the market. This pushes the costs for qualified staff up especially high. We work closely with technical schools and various universities. Dual training for apprentices could also be made a topic in the near future.
How significant is recycling in the region?
The progress made in the area of recycling varies from country to country. In general, South East Asia undoubtedly lags far behind the Western world when it comes to collection and recycling systems. However, its significance in politics and society is increasing every day and we believe this economic sector will achieve huge growth figures. It is strategically important that we are a part of this development. At the beginning of July, we and PTT Global Chemical (GC) announced that the possibility of the joint construction of a recycling plant in Thailand was being examined.
What part does ALPLA play in the collaboration with GC?
It is important to know that in Asia in particular, flawless recyclate quality has a significant role to play. High recyclate quality is a prerequisite for bottle-to-bottle systems being approved and then successfully implemented. This is where ALPLA comes in: we have decades of expertise in the manufacture of food-grade recyclates and we are also experts at processing these materials to turn them into new and fully functional packaging. We are a preferred partner in both areas thanks to our global standards. Together with GC, we could realise a lighthouse project for the country and for the entire region.
More information about ALPLA's activities in South East Asia is available on the corporate website: https://www.alpla.com/en/south-east-asia
Do you like our texts? Perhaps even so much that you want to use them in your own media? Then please get in touch with us beforehand!