Hyderabad, 3rd August 2020
ALPLA around the world: India
ALPLA India is represented in a rapidly growing market with a total of eight manufacturing plants. Regional Managing Director Vagish Dixit talks about the exceptional situation in recent months, actual developments and plans for the future.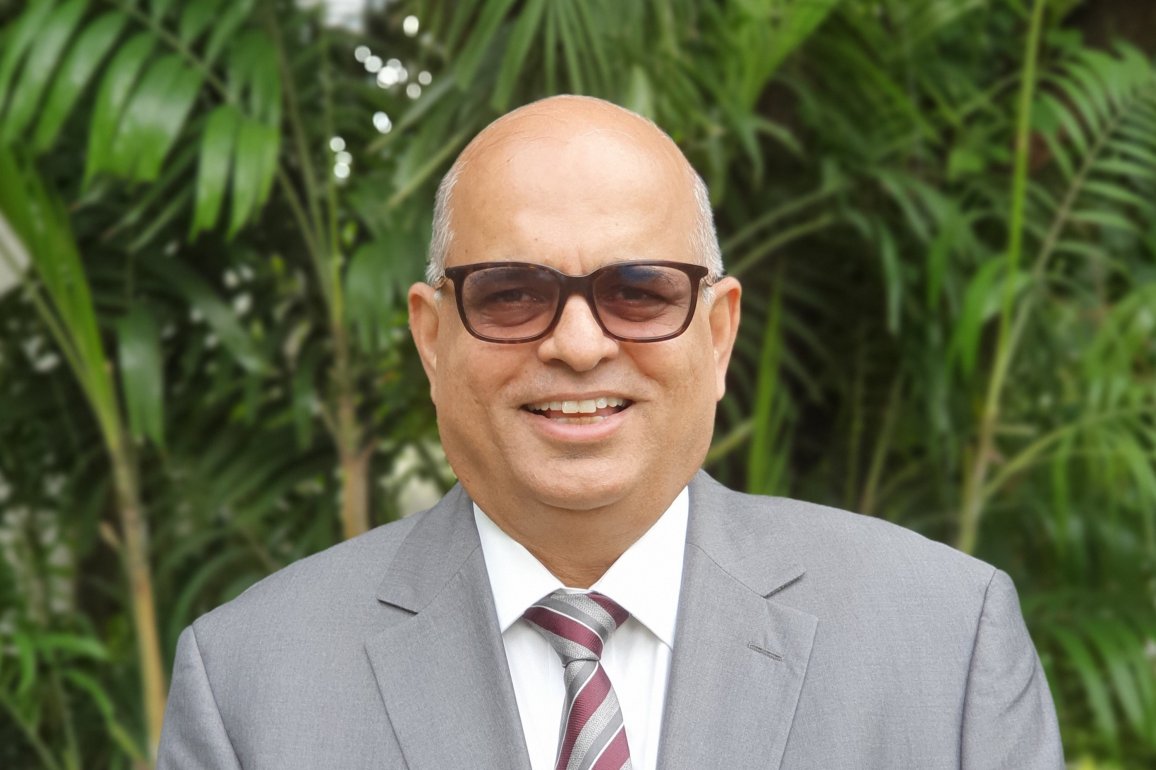 The situation in India was and still is a major challenge in the context of COVID-19. What are the biggest hurdles that had to be overcome.
COVID-19 was an unprecedented challenge for the entire world, and India is not an exception there either. The top priority for us was the safety of our employees and their families. We began implementing the company's global guidelines in conjunction with local measures in early February. Our protective measures ensured that our plants remained infection-free. However, the stay-at-home order issued on 22 March put the India region in a difficult situation. Although our plants had permits to operate, we were still only able to work at 20 to 30 per cent of our capacity during March and April. The situation only normalized towards the end of April. But we still manufacture with extensive precautions.
How did you respond to the difficult conditions?
Our team displayed considerable energy and creativity at a time when many of our customers had no business operations. We developed about ten products in the hand disinfectant and liquid hand soap categories. Now we are producing many million bottles per month. This earned us the appreciation of customers and local authorities. Furthermore, we also have a social responsibility during the crisis and we want to live up to it. Therefore we also supported local, social initiatives to provide general help for migrant workers who had lost their job during the crisis.
Speaking of creativity, how is the Technical Center in Hyderabad contributing for the ALPLA Group?
ALPLA India has always distinguished itself through its innovative strength. This includes the world's first twin-component injection molding project using cube technology as well as extrusion blow molding for tubes, which was done for the first time in 2012 for Himalaya Drug Company. Our technical center has always played a major role in the context of growth and market leadership. We strongly believe in the strength of our innovation and are well known for frequently presenting potential customers with ideas, designs, prototypes and even examples of functioning pilots. This has helped us grow strongly.
ALPLA will start an apprenticeship program in India soon. Can you tell us about it?
We are very excited for the first Indian Future Corner to be established in Hyderabad. The prospective specialist workers will begin their dual theoretical and practical training based on the Austrian model in autumn. Educators from India and Austria will be responsible for the apprenticeship program on site, while the theory side of things will be handled in cooperation with a local polytechnic. We are very thankful to the authorities for the pleasing cooperation.
What do the plans for the region's future look like?
At the moment we are setting up a new world class mold shop in Hyderabad which will bring projects to a new level of cost efficiency and quality. This will help ALPLA to serve customers in multiple regions, handling everything from product design to production. This means products can be introduced to the market more quickly.
You became Chief Engagement Officer and a member of the ALPLA Group Innovation Board six months ago. You also continue to manage the business in India. Are the structures in the region going to change in the future?
As Chief Engagement Officer and a member of the Innovation Board, I've been given the opportunity to support our Group's strategic growth in an exceptional way. I get to use our innovation capabilities in all regions to promote activities in existing and new markets. I will be delegating a significant number of my Managing Director tasks to make this possible. The process for that is already in motion and will be wrapped up by the end of the year.
More information on ALPLA's activities in India is available on the company website: https://www.alpla.com/en/india
Factbox
The activities in India were launched in 2006.
ALPLA India operates in a total of 8 manufacturing plants (2 in-house plants).
Approximate 800 employees work in the region.
They produce packaging solutions for cosmetics, food, household cleaning, oils, lubricants, over-the-counter medicines, milk and dairy products and crop protection.
Core technologies are injection molding, extrusion blow molding, injection molding of preforms, injection blow molding and stretch blow molding.
Customers include Reckitt Benckiser, Unilever, Coca-Cola, Procter & Gamble, Johnson & Johnson, Himalaya, Godrej, EMAMI.
Do you like our texts? Perhaps even so much that you want to use them in your own media? Then please get in touch with us beforehand!