27th April 2018
Safe drinking water for Korku and Barela tribes in Khandwa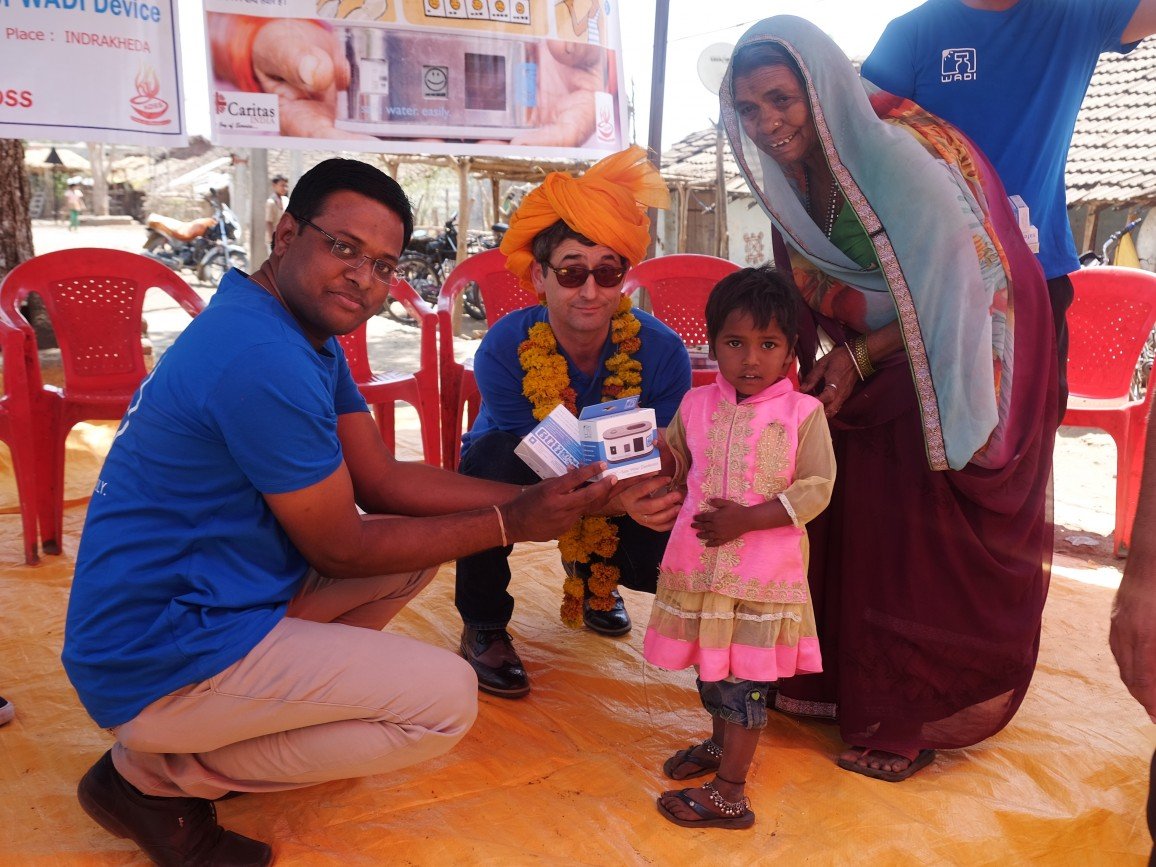 In April this year, we, Tomas Hromjak and myself, combined a regional visit of ALPLA India with a trip to the city of Khandwa in India to introduce the inhabitants to WADI. This system provides a device to access safe drinking water. Together with Helioz, we at ALPLA support Caritas India and the Khandwa Diocesan Social Services (KDSS) in making this water disinfection device available to Korku and Barela tribes in Khandwa. I would like to take you with me on our trip to the village of Indrakheda, where we wanted to raise awareness of the importance of clean drinking water and demonstrate how WADI can help the local People.
About WADI
Although water is a fundamental resource for human well-being, in many parts of India people have no or only limited access to safe and affordable drinking water. Solar water disinfection (SODIS) in combination with the WADI indicator is designed to enable these people to access safe drinking water more easily through cost-efficient and sustainable solutions. WADI is a solar-powered UV measurement device that visualizes the process of SODIS in PET bottles. It can be placed next to the bottles that are filled with contaminated water and exposed to the sun. Once the process is completed and the water is safe to drink, a smiley face appears on the WADI. The current goal is to disinfect three million litres of water per year, which will benefit about 4,000 people and will also reduce health risks.
Our trip to Indrakheda
The city of Khandwa is located approximately 130 km south-east from Indore, in the state of Madhya Pradesh. Once we arrived there, we were warmly welcomed by Bishop Durajai, the Bishop of the Diocese of Khandwa, who is deeply involved in educational and well-being activities in this area. The ALPLA team, together with representatives from Caritas India, KDSS and Helioz, gathered to start our journey to the village of Indrakheda, which took about one hour.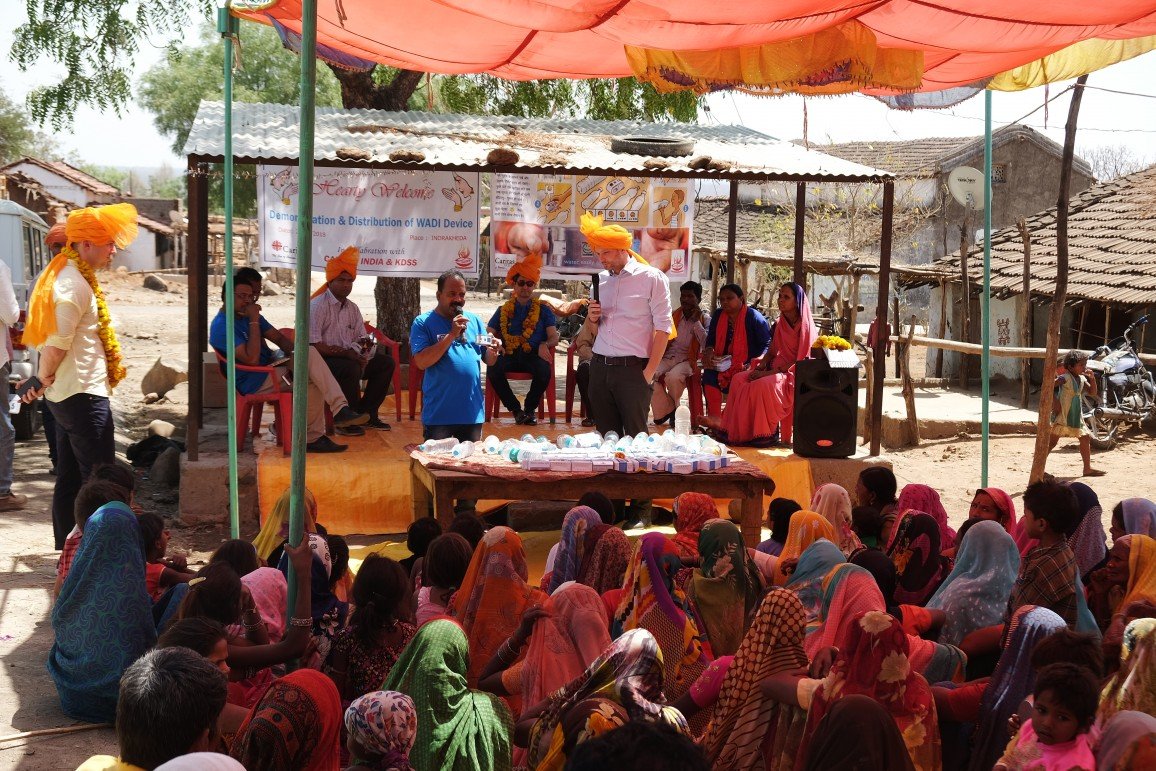 A warm welcome
Indrakheda is a humble settlement created by a Korku tribe. When we arrived, we were met by a celebration and a festive opening ceremony. The local representatives decorated us with floral wreaths and traditional Indian head covers called Pagadi. Once we were wearing the festive attire, we were brought to the meeting point by ox wagons, led by a procession of chanting women and men. At the meeting point we took our places on stage. I gave a short introduction speech to express our gratitude for the warm welcome and emphasised the benefits of good quality water. The whole speech was interpreted into Hindi in order to facilitate understanding.
Explaining the importance of WADI
Afterwards, Gregor Riss from Helioz demonstrated the functionalities of the WADI device in detail. He showed how a few simple steps can turn dirty water into a safe and healthy resource. Eventually, the inhabitants warmed to the idea and came to pick up their own devices. Convincing local people to change their everyday habits and use a new device is a major change. And like every change, this one requires persistence, patience and strong belief in the end result. It is an honour for us at ALPLA to be the face of this charitable activity at this introduction and to be able to contribute to such a good cause.
Do you like our texts? Perhaps even so much that you want to use them in your own media? Then please get in touch with us beforehand!