28th March 2018
The Bottle House Project: Tackling Unemployment in Uganda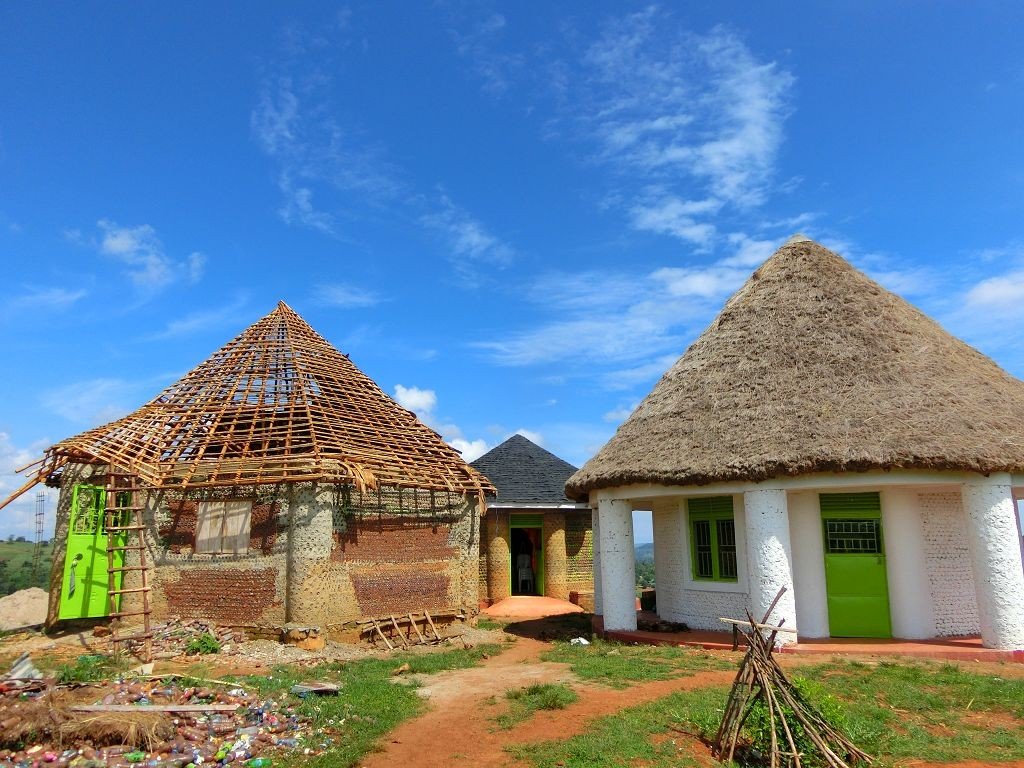 In 2013, people aged 15 to 24 in sub-Saharan Africa were twice as likely to be unemployed compared to any other age cohort. Uganda is no exception to this and has been struggling with high rates of youth unemployment for years. There are plenty of reasons for this situation, such as Uganda's infrastructure, the lack of skills and opportunities and the limited access to capital – none of which are easy to solve. Still, the country as a whole, and non-governmental organisations in particular, are trying to find solutions that will help to decrease youth unemployment numbers.
Since the lack of opportunities is a big part of the problem, why not encourage young people to create their own opportunities? Foster innovation and entrepreneurial spirit so they will create jobs for themselves and their fellows. That's what the founders of the Social Innovation Academy (SINA) had in mind when they established their organisation. They want to encourage their students, who are between 17 and 27 years old, to think outside the box, contrary to the approach most schools in Uganda seem to take.
One of the projects carried out by SINA to teach their scholars to think beyond the conventional concerns the building of bottle houses. Yes, houses made out of bottles. They take ordinary plastic bottles, fill them with clay, compress them and tie them together. The gaps in between the bottles are then filled with mortar. Once painted, water bottle houses look just like conventional brick houses. Amazingly enough, bottle houses are also earthquake-resistant and they buffer heat.
This upcycling project brings many advantages. For one, this method of building houses is highly cost-effective, since huge quantities of plastic bottles can be collected in Uganda for free and the same is true for clay. It could also help to solve the housing problem created by the high population growth of 3.4% a year, which means 150,000 new homes are needed annually. ALPLA has supported this project since 2015. Thanks to the financial aid provided, SINA has been able to build additional houses.
For us, another essential element in this project is the environmental aspect. In Uganda, without a recycling system in force, a lot of plastic bottles are actually burned for disposal, which produces toxins that are harmful to the environment and people's health. Upcycling plastic bottles – in other words, turning them into something more valuable – can help to decrease the negative impact on the ocean as well as on people's health. It is a great way to recycle plastic bottles – a topic we are keen to raise awareness of. You could say that SINA has created a win-win situation: protecting the environment whilst simultaneously teaching students how to be innovative. Following the motto of 'rubbish is only rubbish if you waste it', they are learning how to build a business, even out of seemingly worthless waste.
Do you like our texts? Perhaps even so much that you want to use them in your own media? Then please get in touch with us beforehand!