17th October 2023
ALPLA joins other companies to close the big bag loop
The PET Recycling Team (PRT) as part of ALPLA Group, LC Packaging, Starlinger and Velebit Recycling recently reported a significant milestone in promoting the circular economy. Thanks to a joint initiative between the companies, used flexible intermediate bulk containers (FIBCs), commonly known as big bags, will be given a second life as new big bags with a 30% recycled content. These large bags are used for bulk material such as recycled material.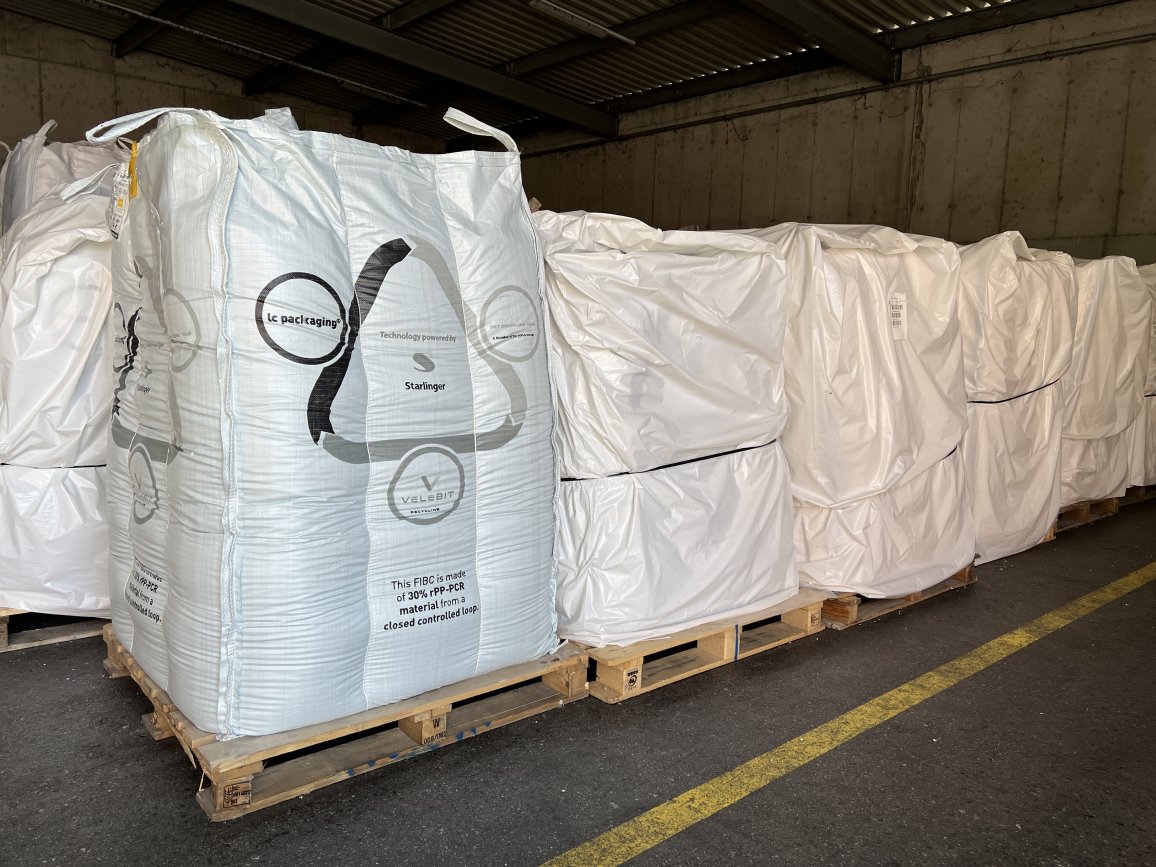 The 'Packaging with a Future' platform is a collaborative effort involving companies along the packaging value chain. As part of this, Starlinger, a supplier of machinery for manufacturing plastic fabric packaging and plastic recycling, spearheaded a project aimed at closing the loop for big bags. LC Packaging, a company specialising in the manufacture and distribution of big bag solutions, was joined in this endeavour by the PET Recycling Team, a member of the ALPLA Group, in working towards this goal. Velebit Recycling was also brought on board for the project. 'The shared objective was clear from the outset: to develop a closed-loop solution for the big bags used by PRT,' says Andreas Anderl, rPP project manager at Starlinger.
PRT uses big bags to store and transport PET/HDPE flakes and regrind material. Once the bags have been emptied during the further processing of the flakes and regrind material, they are gathered, compacted and then transported to Velebit Recycling's facility. Here, they are transformed into post consumer regrind material polypropylene pellets (PCR rPP pellets), utilising Starlinger's recycling technology. The production partner of the supplier LC Packaging uses these pellets to produce new high-quality big bags for PRT. This process employs the specially developed rPP extrusion technology by Starlinger. The closed loop is achieved when the big bags, containing 30% recycled material, arrive at PRT and are subsequently used for non-food applications.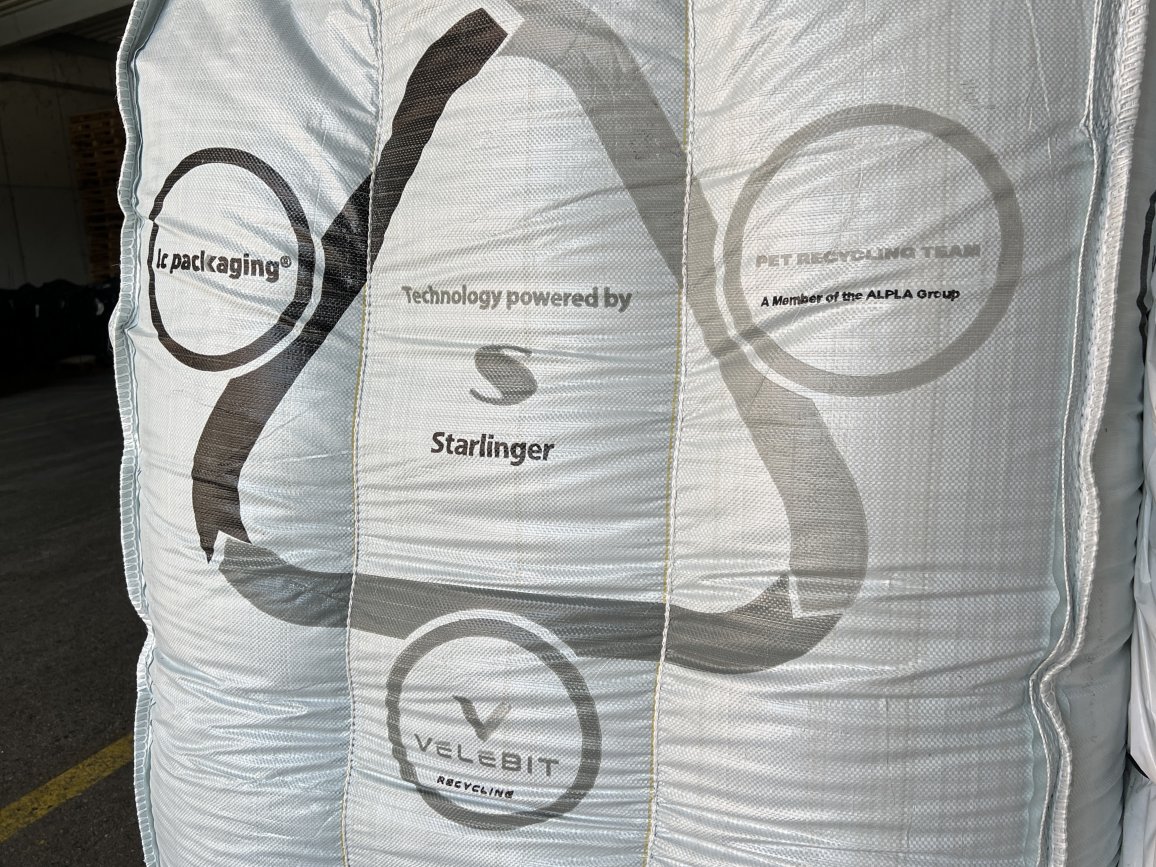 Making a difference together
The established closed-loop solution provides many benefits for all parties involved. Christian Hude-Burian, plant manager of the PET Recycling Team, explains: 'This solution brings about a substantial reduction in waste by turning used big bags into new ones that can be reused for our needs. This not only aids in preserving natural resources but also contributes to a reduction in our CO2 emissions.'
For LC Packaging, the project is one of the first closed loops set up for rPP big bags. 'A major advantage of this project is the continuous access to high-quality recycled material', says Managing Director Thorsten Classen. Andreas Anderl adds: 'Starlinger's recycling and extrusion technology is the link in this project, supplying high-quality recycled polypropylene strips needed for big bag production.' Velebit Recycling also benefits from a constant supply of top-quality materials. 'This means we can operate our machines with high efficiency,' says Manfred Pribyl, CEO of Velebit Recycling.
The next step: closing the loop for food-safe big bags
While PRT's recycled big bags are currently used for transporting and storing materials for the production of non-food packaging, the original bags are food-safe. Therefore, the next step is to close the loop for food-safe big bags. This presupposes that the materials are traceable and that each process step is properly controlled and documented. The companies are already working on a solution here. Another idea is to expand the loop to end customers of the ALPLA Group.
Thorsten Classen from LC Packaging concludes: 'This project demonstrates that a closed-loop solution, benefiting everyone, can make a substantial environmental impact when the right stakeholders collaborate, invest and lead the way. We are ready to take on the next challenge as we work towards establishing a food-safe closed loop in the future!'
Do you like our texts? Perhaps even so much that you want to use them in your own media? Then please get in touch with us beforehand!