29th March 2022
Recyclability is the prerequisite for closed-loop suitability
Fabrizio di Gregorio is the Technical Director of Plastics Recyclers Europe, an organisation based in Brussels which represents the interests of companies in Europe's plastics recycling industry. In an interview with ALPLA, he talks in particular about the RecyClass initiative, the purpose of which is to guarantee the closed-loop suitability of plastic packaging right from the production stage.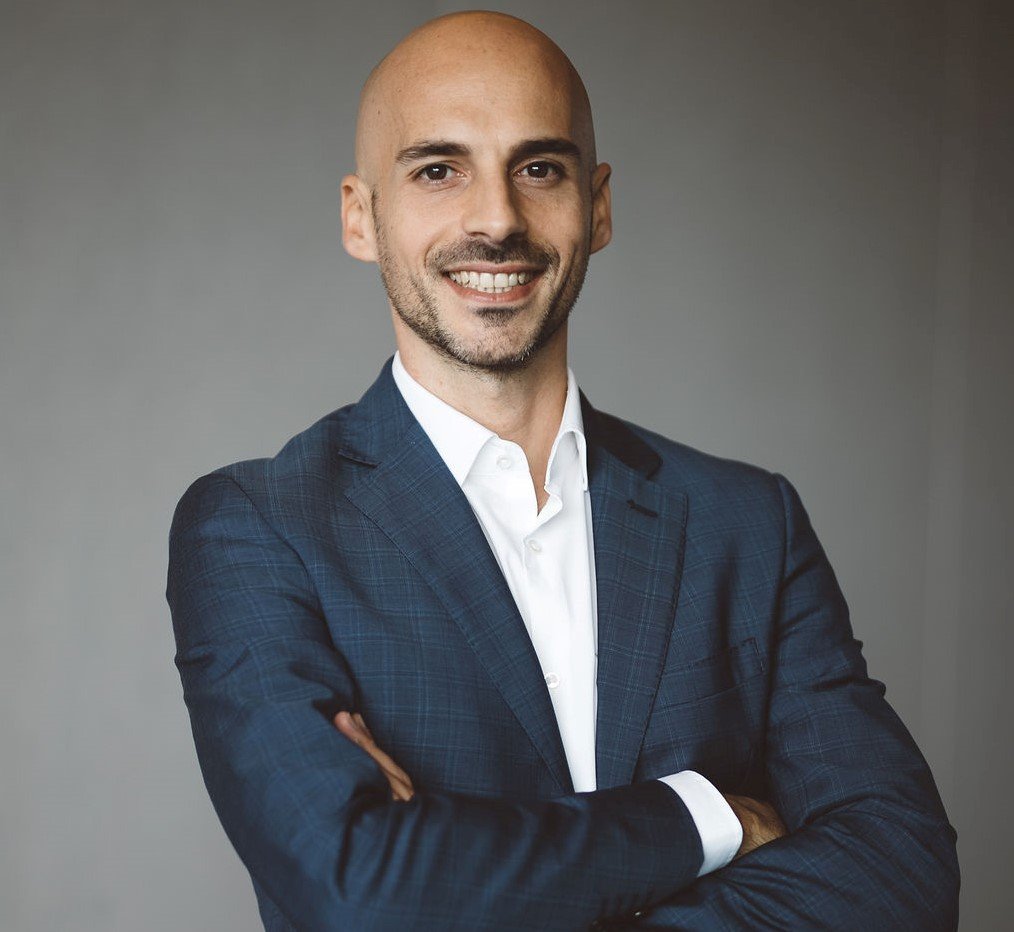 Mr di Gregorio, you are Technical Director at Plastics Recyclers Europe. Can you outline your organisation's primary objectives and the RecyClass initiative for us?
RecyClass is a comprehensive cross-industry initiative which is working to improve plastic packaging recyclability and expedite the introduction of a harmonised European approach to calculating recycled content. Its vision is to make plastic packaging and ultimately all plastics suitable for closed loops by making them recyclable and also to promote the transparent use of recycled materials in new products in line with a circular economy.
With the advice and support it provides, RecyClass is bringing brands and the industry a step closer to a comprehensive circular plastics economy. This is possible thanks to the fact-based certification and labelling developed by RecyClass comprising solutions for assessing recyclability on the basis of design for recycling guidelines as well as for assessing recycled content.
'The product/packaging design should aim to strike a balance between durability, usability and recyclability.'
What are the greatest challenges with regard to ensuring that plastics are suitable for closed loops?
One of the first challenges when it comes to making plastics suitable for closed loops is that of making them recyclable. These days, far too many inseparable polymers, superfluous additives or blended materials are used in the production of plastics. Materials that are not compatible with recycling are an obstacle to the effective reprocessing of plastics into high-quality raw materials because their properties deteriorate.
The product/packaging design should aim to strike a balance between durability, usability and recyclability. All new products that are rolled out in the market need to be fully compatible with the recycling technologies if we want to move in the direction of a truly circular plastics economy.
Plastics currently have a tarnished reputation. What can be done to tackle this public opinion?
A two-pronged approach is needed to overcome the plastics image crisis. On the one hand, we need more coordinated collaboration, communication and real activity in the value chain and the industry to effectively change the status quo regarding the collection, sorting and production of plastics. And on the other, we – the industry players within this value chain – have an obligation to send out positive messages and demonstrate that the industry is committed to making this material sustainable. It is also a question of demonstrating that plastics are the true solution to protecting foods and that lightweight packaging is of benefit to, for example, the environment because it reduces greenhouse gas emissions. But to be effective, this approach needs to be transposed to the various different sectors and applications. It goes without saying that plastics recycling is a key element of the transition to a circular economy.
What role does design for recycling play in the development of a circular plastics economy?
Now more than ever, we need to ensure that plastics are produced sustainably and are disposed of correctly at the end of their life cycle. Fortunately, there are new initiatives and tools that are helping the industry to make progress here. The design for recycling guidelines developed by RecyClass are just one example. They provide information regarding what properties the various components of a packaging type need in order to be suitable for recycling. They take into account components such as caps, labels, additives and their behaviour in a specific recycling stream. The guidelines developed by RecyClass differ from other systems in that they are based on the scientifically developed design for recycling guidelines for the most common types of plastic packaging designed for contact with foods or non-foods, be they flexible or rigid packaging types.
The RecyClass method of assessing recyclability promotes high standards, these being crucial to improving the quality of waste in order to ultimately close the loop. The guidelines are also an indispensable element of RecyClass's free online tool for recyclability self-assessment.
'Now more than ever, we need to ensure that plastics are produced sustainably and are disposed of correctly at the end of their life cycle.'
What role can companies that focus on producing plastic packaging AND recycling plastics, as is the case with ALPLA, play in the developments?
Plastics do not have a future without plastics recycling. The plastics industry therefore needs to change the way in which plastics are currently developed by using scientifically substantiated tools designed to preserve maximum material quality right to the end of the material's life cycle. This means all innovative packaging forms must be tested before they are rolled out in the market.mIt is essential that innovations be promoted while, at the same time, their recycling compatibility is guaranteed if we wish to develop a reliable circular economy in which recycled plastic can be used for the same applications as primary plastic – this is the industry's future. 
Collaboration between and the commitment of the industry and the policymakers are the key to, for example, promoting a joint approach to recyclability. The involvement of the interest groups additionally has a crucial role to play when it comes to validating the scientific evidence behind these guidelines and protocols and corroborating various claims made regarding recyclability.
When do you think a circular economy for plastic packaging will be achieved in Europe and worldwide?
With the new legal framework, the EU is paving the way for a circular economy for plastic packaging. Based on the European Commission's target of making all plastics recyclable and reusable by 2030, companies are seeking to transition from a linear to a circular economy, and this is increasing the amount of environmental information featured on plastic packaging. However, the uniform implementation of the established guidelines and principles for design for recycling throughout the plastic packaging industry is crucial in order for this target to be achieved. Recycling-compatible design is merely the first goal. At the same time, the industry and the policymakers must continue to improve the collection rates and collection infrastructure, while also advancing plastics sorting to achieve bigger yields and better quality. This is one of the measures that drastically needs improving.
The consumers are willing to recycle. They look for products with a smaller ecological footprint. The policymakers and the industry players need to work on achieving this goal because it takes transparency and trust to make the transition to plastic products that are suitable for closed loops.
Do you like our texts? Perhaps even so much that you want to use them in your own media? Then please get in touch with us beforehand!