30th August 2022
'Expediting the transformation to a circular economy for all polyolefins.'
Petya Todorova, Circular Economy Communications and Advocacy Manager with the Polyolefin Circular Economy Platform (PCEP), spoke to ALPLA about PCEP's primary objectives, what the association has achieved to date and what its next steps are.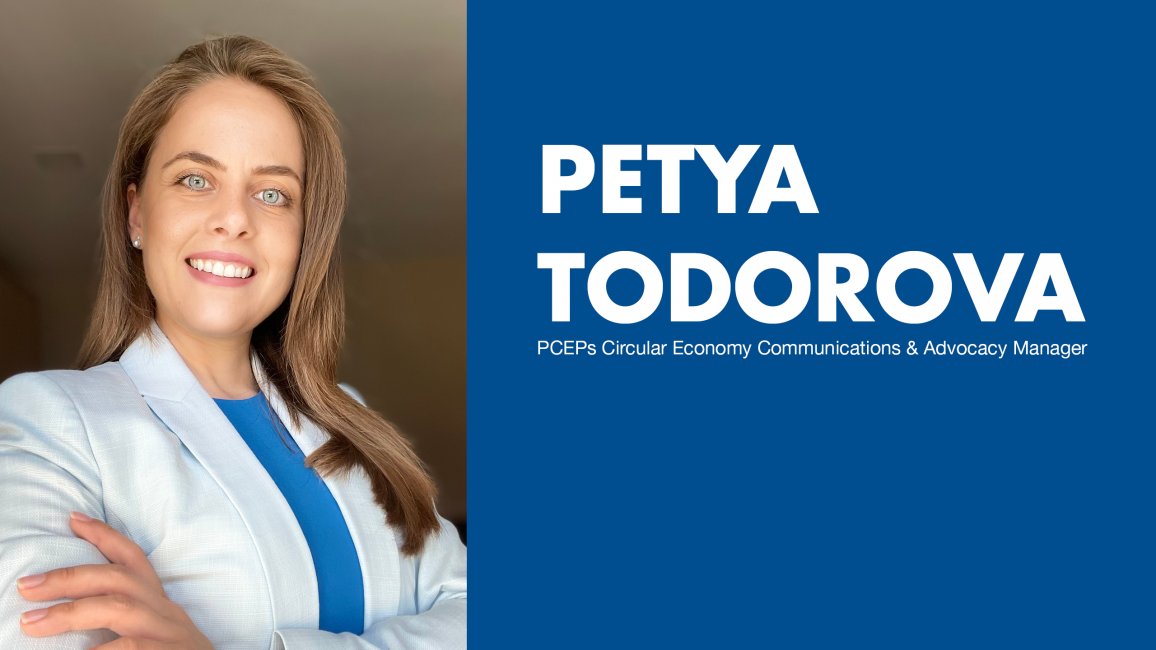 The Polyolefin Circular Economy Platform (PCEP) is a unique forum for dialogue and collaboration between everyone involved in the polyolefin value chain – with polyolefins now accounting for 50% of plastic consumption and 71% of the plastic packaging market in Europe, PCEP represents the industry's collective obligation to assume responsibility and expedite the circular economy. As the advantages of polyolefins in the areas of processing and circularity make them an important material for ALPLA's packaging solutions, the company has been actively involved in the work of PCEP's Steering Board since the association was founded in 2018 and also heads its Communicating working group.
Petya Todorova, Circular Economy Communications and Advocacy Manager at PCEP, spoke to ALPLA about PCEP's focus, what the association has achieved to date and what's in store in the future.
When was PCEP founded and what are its primary objectives and the reasons for it being established? 
PCEP was founded in 2018 with the overarching objective of transforming the entire polyolefin system from a linear system to a circular economy, keeping this material in the economy at its highest value for as long as possible. PCEP is all about action, not just words.  Our members are focused on identifying barriers to circularity, then working collectively with the whole value chain to overcome them.
We have signed up to ambitious voluntary commitments to increasing the use of recycled polyolefins in products, designing products in such a way that they can be reused and recycled, and redesigning collection and sorting systems to maximise the reintroduction of recycled polyolefins into the market as a high-quality raw material.
What makes PCEP so special? Are there other comparable organisations? 
PCEP is the only organisation to focus solely on polyolefins. What makes us unique is that we bring together the entire circular value chain, with everyone united by the common goal of accelerating the transformation to a circular economy for all polyolefins. We also cover all the industries that use polyolefins, such as packaging, construction, the automotive industry, agriculture, electronics and textiles.
PCEP is the embodiment of the industry's collective commitment to take responsibility for our footprint and create one voice for polyolefins in Europe. And by doing so, we can also enable everyone else's transformation too.
How important is PCEP to collaboration all along the value chain? What added value does it offer a global packaging manufacturer and recycler such as ALPLA? 
Circular economy calls for systems thinking and multi-stakeholder participation. Companies cannot just focus on their own operations, but instead must work together to optimise the entire system. Sustainability issues are so intertwined that pulling one string will inevitably have impact on many others. That is why collaboration is so important – to understand root causes, identify areas where we need to focus our energy and interventions and reinforce feedback loops to create long-term success. This requires deep cooperation between and within organisations and that's where PCEP comes in.  We are a unique forum for all stakeholders in the polyolefin value chain to work together through dialogue and collaboration.
As a PCEP member, ALPLA can benefit from this industrial symbiosis.  It can adapt its workflows to the circular economy in the knowledge that other companies are likewise adapting things throughout their global value chains, with benefits for everyone. ALPLA is an unusual member, being both a converter and a recycler. This makes you an extremely valuable contributor to projects in which we need to draw on such combined expertise.
What is your role at PCEP? 
I am PCEP's Circular Economy Communications and Advocacy Manager. The need to handle all the various challenges that PCEP faces means my role is inevitably alsomulti-faceted. You might say my job description is 'non-linear' as I work across multiple disciplines. But if I had to sum it up, I would say my role is that of a change agent who promotes dialogue and collaboration to advance our industry's progress in the direction of a circular economy and then communicates this progress to all of our stakeholders.
My role involves heading three of the six PCEP working groups – Communicating the Circular Polyolefin Economy, Advocating for a Supportive Regulatory Framework and Understanding our Material Flows (Data).
What milestones has PCEP reached so far? 
At PCEP, we set ourselves bold voluntary targets in 2019. We committed to increase the volume of recycled post-consumer PO in new European products as part of the Circular Plastics Alliance and the European Commission's campaign to reach 10M tonnes of recycled plastic in new products on the EU market by 2025. In 2021, the results of PCEP's biennial Polyolefin Material Flow Study showed we had delivered on our promise  to increase the volume of recycled post-consumer polyolefins in European products to 3 million tonnes. The polyolefin industry has now upped its ambitions, increasing the target to 4 million tonnes a year by 2025 – that's  double the amount used in 2016.
Our other upgraded long-term voluntary commitments include: By 2030, increasing the share of post-consumer PO recyclates to 30% of total PO consumption (estimated at 10.5% in 2021). By 2030, recycling 60% of the PO packaging collected (estimated at 28% in 2021 based on a new calculation method). By 2030, recycling 50% of all PO waste collected (estimated at 35.4% in 2021). These bold new targets are yet another example that PCEP is a driving force for the polyolefin industry transformation, pushing the bar higher to accelerate progress. All our day-to-day activities work towards achieving these commitments.
For example, PCEP managed to unlock a major barrier to circularity – securing acceptance of recycled polyolefins. We developed a new, enhanced technical data sheet for recyclers which identified key characteristics of recycled polyolefins (rPO) that must be measured and communicated between recyclers and users (eg brand owners and converters), when developing products which incorporate recycled polyolefins. This gives the brand owners and converters greater confidence in using rPOs and contributes to our strategic goal of boosting recycled content uptake. With a host of EU legislation on the horizon, our engagement in the consultations on key circular economy policy revisions has been paramount to ensure supportive regulatory framework for polyolefins.
Looking ahead, what will the next activities be in the area of promoting polyolefin circularity?
In May this year, PCEP adopted an ambitious two-year work programme with 18 member-driven projects, helping to deliver PCEPs polyolefin vision. We launched a new net-zero project to clarify what carbon neutrality and net zero mean for the polyolefin industry and how we can effectively tackle Scope 1, 2 and 3 emissions. We created a Reuse, Refill and Refurbishment group to define these business models from a polyolefin perspective, put together a best-practice portfolio for B2C and B2B settings and examine the system in order to assist with successful implementation.
As extended producer responsibility (EPR) has an important part to play in collection and sorting systems, we have created a group that will research and identify the criteria for supporting effective EPR systems. PCEP is also developing an exciting array of webinars in order to offer a platform for exchanging best practices and knowledge regarding key issues and topics that will promote a circular polyolefin economy.
We continue to support polyolefin converters and recyclers registering with RecoTrace™ and plan to implement further modifications and expansions of the data monitoring system. We are also continuing our collaborative work on a range of research projects with partners in order to improve data and metrics for monitoring our progress towards circularity.
Finally, with so much policy activity in the EU that will impact our industry, PCEP is needed more than ever to ensure a single voice to legislators for polyolefins. We are working closely with members to systemically review emerging and changing policy priorities and develop solution-oriented, value chain aligned positions on key issues.
Thank you very much for the extended interview.
Do you like our texts? Perhaps even so much that you want to use them in your own media? Then please get in touch with us beforehand!