14th June 2022
Using rPET in thin-wall injection moulding
At K 2022 (19 – 26 October), ALPLA will be joining with its partners ENGEL, Brink and IPB Printing to present a quantum leap for the packaging industry: thin-wall containers that can be manufactured out of standard PET directly through a one-step injection moulding process. As part of this presentation, a machine with an extremely high-performing injection unit will process modified, recycled material (rPET) at the display for ENGEL, an Austrian PET injection machine manufacturer (hall 15, stand C58).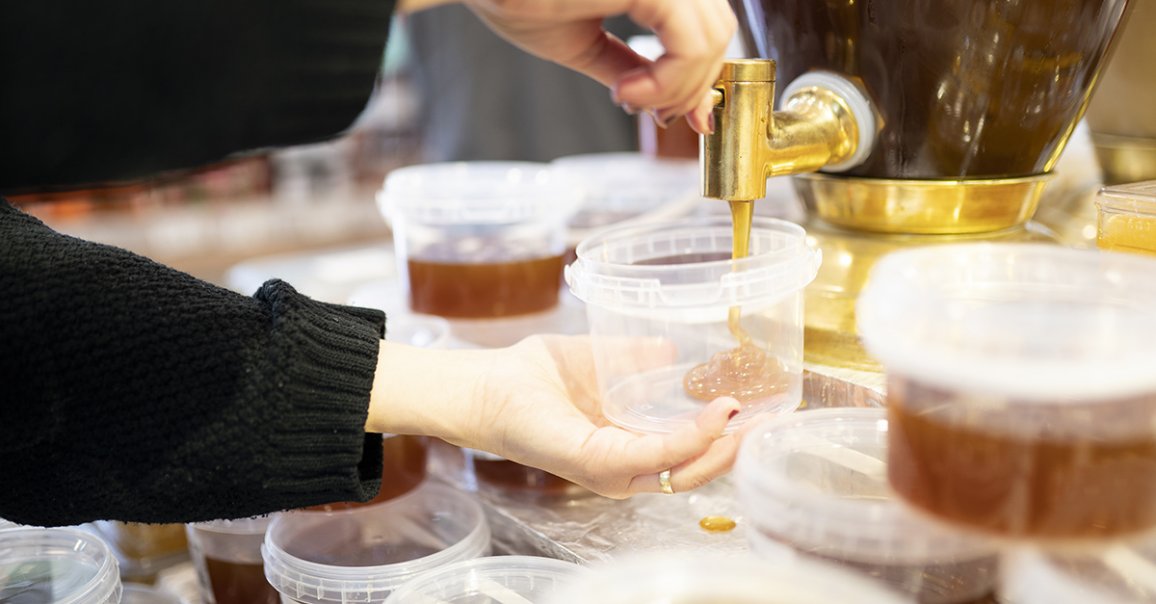 With walls that are just 0.32 mm thick, the transparent, round 125 ml containers represent an entire series of packaging options, particularly for food products. Thanks to their integrated in-mould labelling (IML), the containers leave the manufacturing cell ready for bottling. What is truly extraordinary about this application is the material. The thin-wall containers are made using a single-step process with at least 30 per cent rPET (and with up to 100 per cent possible). Previously, injection moulding was only able to process PET into thick-wall parts such as bottle preforms. The final packaging form was then achieved in a second step in the process, for example by using blow moulds.
The goal: bottle-to-cup and cup-to-bottle
Under the European Plastics Pact, all plastic packaging is to be made of 30 per cent recycled material and be 100 per cent recyclable by 2025. Thin-wall containers made of polyolefins or polystyrene are typical materials used for food packaging. Experts believe that the use of these materials will not be sufficient to meet the above targets because there are either no recycling streams (polystyrene) or the recycled material does not currently have food safety certification. The European Food Safety Authority (EFSA) has also not issued positive assessments for the recycling streams.
rPET offers a potential solution for these issues and can help manufacturers avoid penalties, extra taxes or banishment from supermarket shelves. rPET is therefore becoming a cost-effective alternative, despite the high price for this material right now. The EFSA has approved numerous recycling methods for PET, so the material is available in Europe.
The advantage of PET is that there is already a closed recycling loop for it. PET is currently the only packaging plastic that is approved for processing into food packaging in a recycled form on an industrial scale. Thanks to this innovation, the partner companies are paving the way to stop other non-bottle packaging products being downcycled and to let them be recycled or even upcycled instead. This would significantly broaden the spectrum for using PET and rPET, and could signal the establishment of bottle-to-cup or even cup-to-bottle recycling alongside the bottle-to-bottle loop.
Project partners bring together expertise
The modified rPET processed at K will come from beverage bottles treated at ALPLA's recycling plants. To process the modified rPET, ENGEL (based in Schwertberg, Austria) has developed a PET injection machine specially designed for the high performance required for thin-wall injection moulding. What's more, it makes it possible to process any percentage of recycled material, right up to 100 per cent rPET. The other partner companies participating in the trade fair display are Brink (based in Harskamp, Netherlands) for the moulds and IML automation, and IPB Printing (Reusel, Netherlands) for the labels.
Designing for different label trends
In addition to the above, a tool that can process different labels at the same time is also going to be presented at K. This tool means that the partner companies are addressing the world's various trends for in-mould labelling, which in the EU are coordinated by guidelines such as the EPBP/RecyClass recommendations and in the US by the specifications of the Association of Plastic Recyclers (APR).
To serve the American market and meet its requirements, wash-off inks are mixed into in-mould labels because this market requires that the label and the application are fed into a recycling loop. Europe is offered a different technology: an in-mould label that floats during the recycling process, which makes it easy to separate the inks and the label from the PET.
Media
Do you like our texts? Perhaps even so much that you want to use them in your own media? Then please get in touch with us beforehand!