14th February 2022
Innovations for a liveable future
The history of packaging - Part Six: Present and Future
Increasing awareness of climate and the environment is currently resulting in technological excellence and approaches which are as resource-conserving as possible in the area of packaging too.
The global population is growing and so too is global prosperity, as expressed not least by people's consumer behaviour. Be it for food, cosmetics or industrial products, packaging has an important part to play. At the same time, we are facing the challenge of rising greenhouse gas emissions and increasing water pollution due to industrial and household waste. We all have to do our bit to bring an end to global warming and careless littering. Because only then will our planet have a future.
'Sustainability' is the magic word. This stands for the careful use of resources and responsibility towards people and nature. These days, companies in the packaging industry around the world back sustainable solutions and the development and expansion of recycling infrastructures. Growing awareness among the customers has been fostering this rethink for some time, including for economic reasons. Packaging experts are therefore promoting and developing innovative products, processes and ecological materials, are coming together to create platforms such as Petcore Europe and Austria's Verpackung mit Zukunft, are supporting global climate protection projects and initiatives and are investing in a stronger circular economy in structurally weak and emerging regions.
New materials and efficient design
Again and again throughout the history of packaging, new materials and processes have been discovered and developed, with some being rejected and others optimised. Alternatives to conventional plastics are currently in great demand, such as grass paper or bio-based and biodegradable plastics. Like PEF (polyethylene furanoate), these are made of plant-based materials and agricultural waste.
Sugar, algae and mycelia are also used as the basis of new material types. Known as biopolymers, these consist of renewable raw materials or biological waste products and are fully compostable at the end of their life – in essence, natural recycling. Acreage and suitable disposal systems will be needed for this in the future. The first packaging types of this kind are already being used in practice while research and development continues in the lab, such as coffee capsules and bottles made of paper.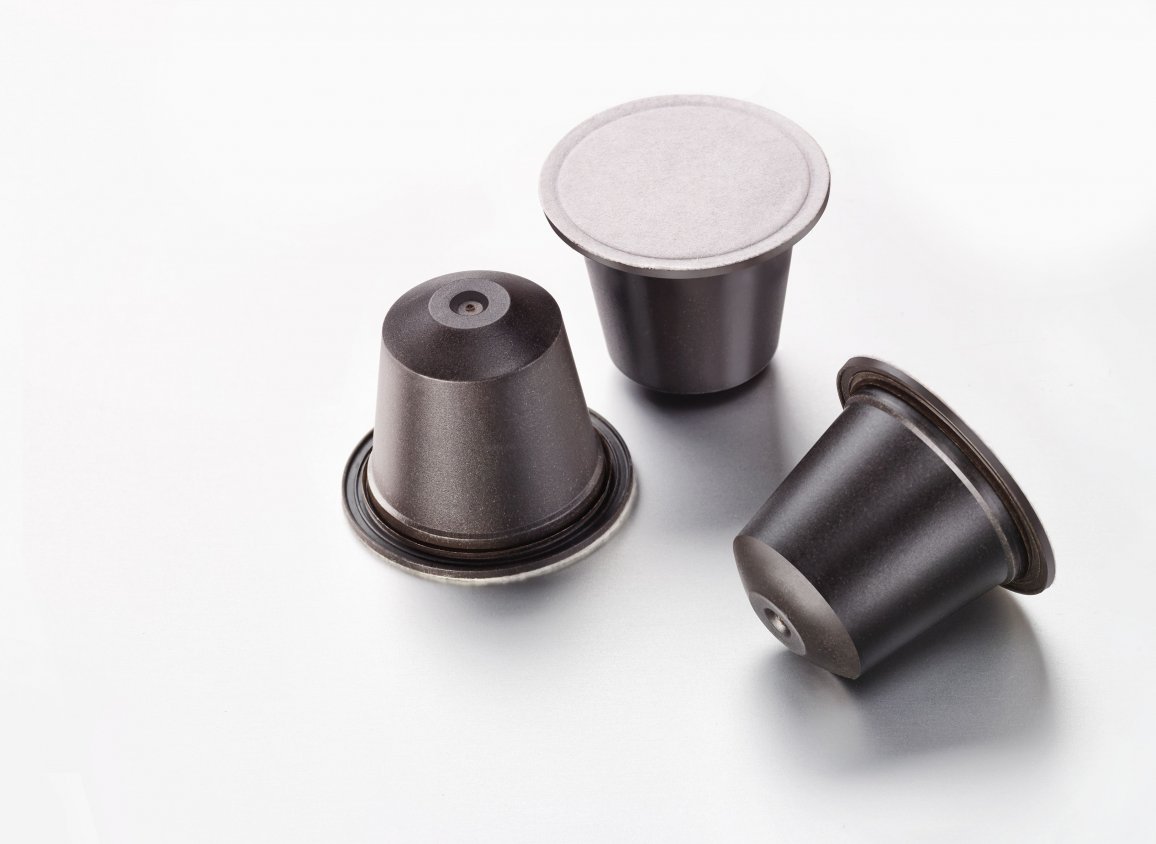 As well as with new materials, carbon emissions and waste are reduced by means of clever design and enhanced materials cycles. These days, use of resources which is as sparing as possible and recyclability are already taken into account at the packaging construction stage. Weight can be reduced by systematically optimising the packaging shapes and the production machinery. This lightweighting  also has a positive impact on transportation.
Caps which are tethered to the packaging don't get lost and the recycling rate is boosted by focusing on the use of single materials rather than elaborate composite systems.
Measures to reduce the carbon footprint
Where materials cycles are set in motion by collection, sorting and recycling processes, energy and water consumption are reduced as less virgin material is needed to produce packaging. This is where what's known as post-consumer material comes into play, in other words materials after the packaging has been used. In the area of plastic in particular, more and more companies are making use of recyclate sourced from recyclables collection for their product packaging. Many brand-name products are already made entirely of post-consumer recyclate (PCR).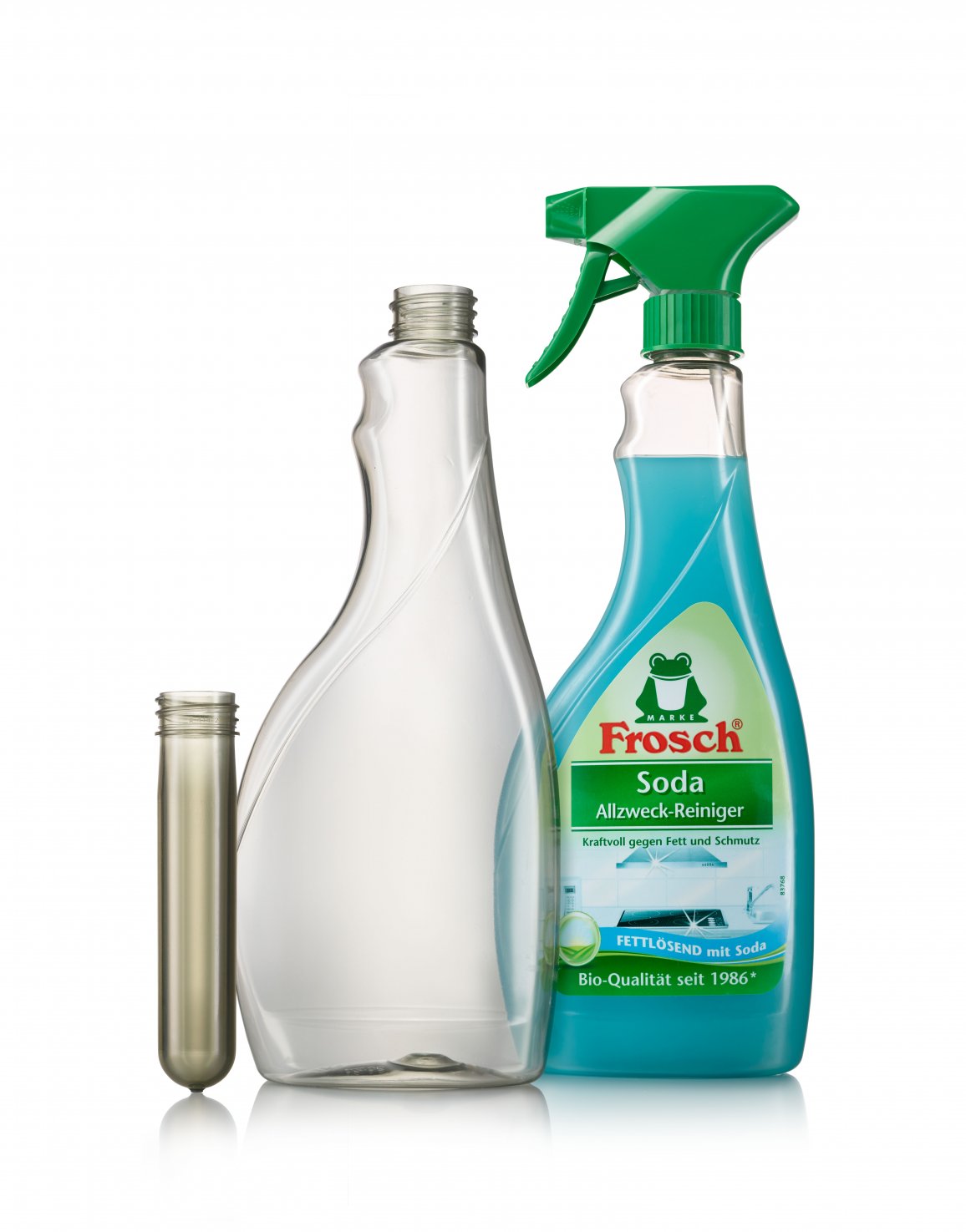 Resources can also be conserved by means of clever production processes such as the in-house concept practised by ALPLA. The production of packaging directly at the customer's premises eliminates transportation and lowers carbon emissions. There are many facets to sustainability.
Smart Packaging
No future trends without digitalisation – smart packaging stands for the digital interconnectivity of the product, manufacturer, retail and the consumers, including the integration of social media channels. This is achieved by means of, for example, printable electronic elements such as NFC and RFID chips, sensors, speakers and displays. These electronic aids deliver evaluable data during transportation, storage and use, and monitor key product attributes such as temperature, moisture and ripeness. It is above all the manufacturers and vendors who benefit from these smart packaging solutions as they allow them to continuously track the condition of a product. The same goes for individualised identity signatures that identify a product's quality and origins.
Barcodes, QR codes and augmented reality elements via a smartphone or corresponding apps can offer the consumers additional information or special offers and experiences related to the brand and product. Most of these smart additions are currently still in their infancy and it remains to be seen which of them will stand the test of time.
The four cornerstones of packaging sustainability: Reduce, Reuse, Recycle, Replace
Reduce … stands for the reduction of material and water consumption in packaging production.
Reuse … stands for packaging reuse, for example thanks to reusable PET bottles.
Recycle … stands for the correct sorting and recycling of packaging. We all need to play our part for this to be achieved.
Replace … is about replacing conventional materials with new, more environmentally friendly materials.
Do you like our texts? Perhaps even so much that you want to use them in your own media? Then please get in touch with us beforehand!