Athens, 12th May 2020
High-quality tube production in Greece
The industry makes high demands of packaging solutions in tube form. When it comes to engaging with the relevant target groups, vendors set great store by the communication of their image and a tailored design. Tubes are decorated using various printing techniques, whereas surface feel and functionality are also important.
ALPLA acquired its first production facility in Greece in 2018 with its acquisition of ARGO S.A. Located in Koropi just outside of Athens, this plant has decades of experience in the manufacture of packaging for the industries of cosmetics, pharmaceuticals, crop protection and chemicals. One of ALPLA Greece's specialist areas is the production and decoration of high-quality tubes. There are numerous options here in terms of the materials and the packaging printing processes.
Production of tubes and closures
A production line continuously moulds sleeves out of polyethylene (PE) in diameters of 19, 25, 30, 35, 40 or 50 millimetres. Apart from various colours, customers choose between low-density PE (LDPE), medium-density PE (MDPE) and high-density PE (HDPE), thereby also determining the level of force required to squeeze the tube when in use. The sleeves are cut to a specified length and a tube neck is then attached to them on a second production step. This involves an open end of the sleeve being forced into a mould. The high pressure forms the tube neck while also attaching it to the sleeve (compression moulding). Different closure types, e.g. screw caps or flip-top, are also manufactured at the plant.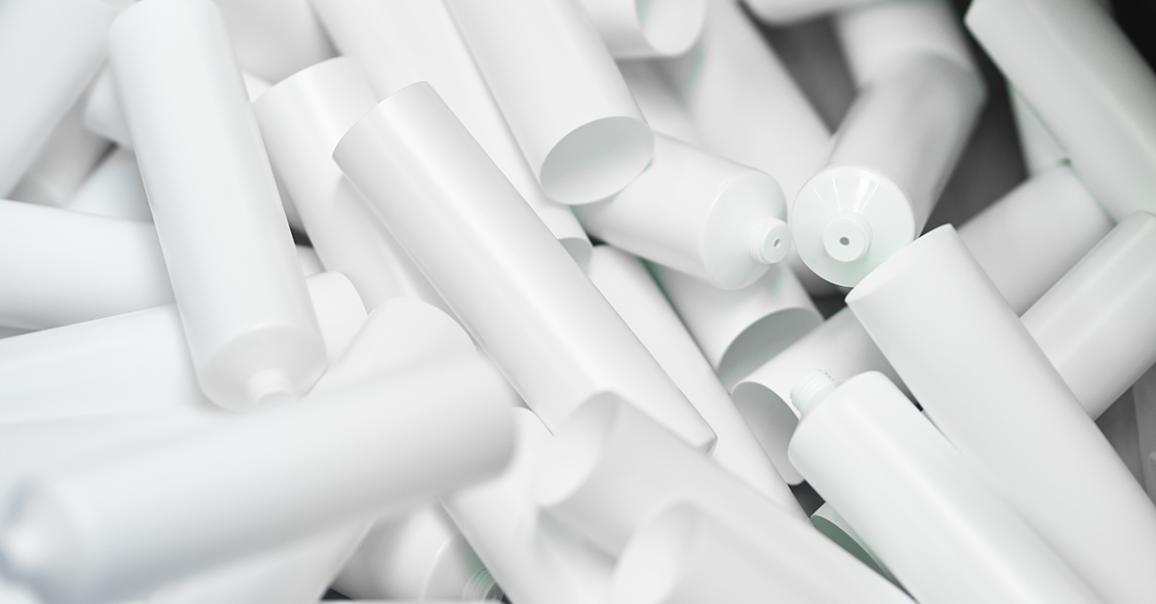 Tube printing
The next production step is printing the tubes using various printing processes. This requires a great deal of experience in dealing with the technology, materials and colours. Especially for cosmetics manufacturers, high-quality imprinting is one of the most important attributes for presenting their products to the consumers. They therefore set great store by individual designs and perfect execution. Offset printing or flexographic printing is used, depending on the requirements. Dry offset printing is the standard solution for less detailed templates. Four-colour CMYK flexographic printing is the preferred choice for more detailed and colourful pictures such as faces or flowers. Texts are printed be means of silk screen whereas foil stamps such as logos or brand names in gold or silver can also be applied to the packaging by means of a cold foil technique. What makes the production special is that it can handle a combination of different techniques such as flexographic printing, screen printing and foil coating on a single, state-of-the-art hybrid printing press. Thanks to this cutting-edge printing technology, the customer then has a perfectly coordinated end product and ALPLA Greece received a silver award in the "Hybrid Packaging Printer of the Year" category of the Printing Awards 2020. In the final step, the closures are screwed onto the printed tubes, and these are then packed and delivered to the customer to be filled via the bottom opening. This opening is then sealed after filling to give the tube its characteristic appearance.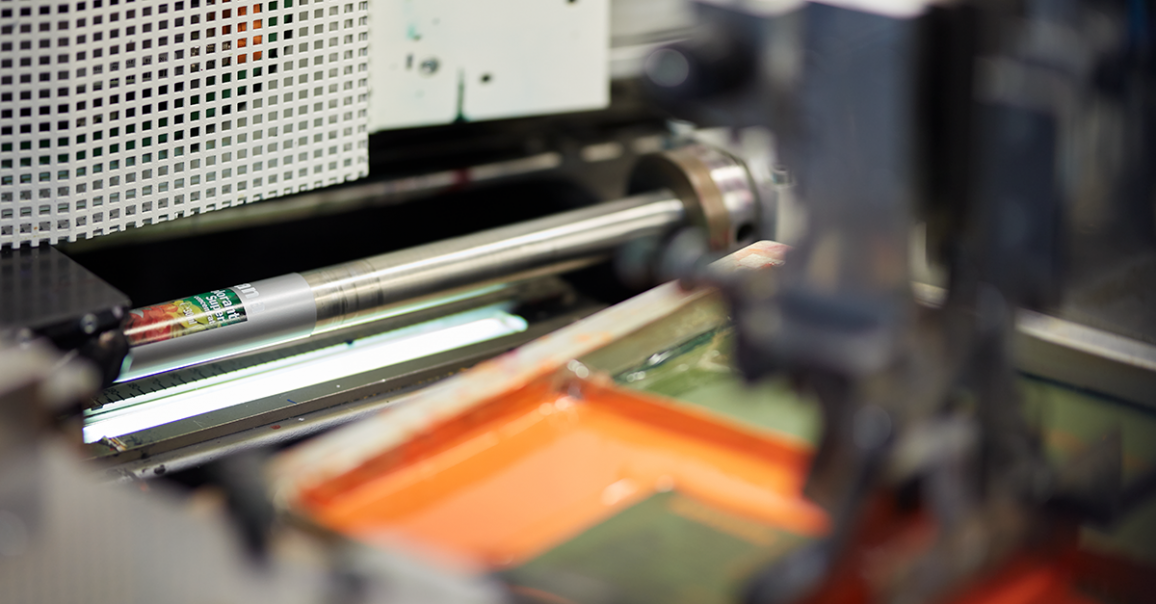 Recycled material becoming increasingly important
The topic of recycling is becoming increasingly important in the area of tube production too. The plant in Koropi is already receiving an considerable number of requests for tubes made of post-consumer recycled material (PCR material) and has garnered some experience in producing these. These materials are on a par with newly produced PE in terms of their barrier properties and food suitability. Only in terms of colour and appearance there are minor differences, as PCR material is slightly darker than HDPE or LDPE. Within the ALPLA Group, research is also being conducted into new bio-based materials that could be used for tube production in the future.
Do you like our texts? Perhaps even so much that you want to use them in your own media? Then please get in touch with us beforehand!