9th February 2021
ALPLA launches online catalogue for standardised products
A website addresses the market for standardised products and offers interested parties an overview of the packaging solutions immediately available from ALPLA from the categories bottles, canisters, jars, closures and tubes.

From now on and for the first time, potential customers can go online to select the packaging solution that suits them from an extensive ALPLA product range. They will then receive an individual offer within a short time in response to their enquiry. At https://product-catalogue.alpla.com/ ALPLA offers more than 340 different products from the categories bottles, canisters, jars, closures and tubes and the range is constantly being expanded. A filter function makes it possible to select according to different criteria such as  fill volume, neck connection, material, form and country of production. The selected products are placed in a shopping cart, where interested parties can specify the required quantity before the request is sent off for processing.
Subsequently, the request is handled by a contact person from the country from which the request originates. This ensures that no cross-border exchange has to take place and that the parties involved are close to each other both geographically and linguistically. The interested party then receives a customised offer within a few days.
Designed to be user-friendly
'ALPLA is appreciated as a partner who develops individual packaging solutions together with its customers. So far, we have only served the market for standard packaging from select locations. At the same time, we have a large number of standardised products that we see are of interest to many customers,' says Daniel Lehner, Sales Director Western Europe, explaining the reasons for the introduction of a digital product catalogue. 'The new online presence is designed in such a way that visitors can find the right packaging solution for their needs with just a few clicks and can also request the required quantity straight away,' says Tobias Hämmerle, Senior Marketing Manager at ALPLA, adding: 'In doing so, we have designed the purchasing process to be as barrier-free and efficient as possible.'
ALPLA had previously presented a standard product catalogue for its pharmaceutical division. It can be found at https://www.alplapharma.com/de/product-catalogue and carries packaging solutions for medicines in solid and liquid form as well as for sprays.
'With the new catalogue, we are opening an additional gateway to access ALPLA. The sales channel gives potential customers an overview of our range of existing products and the opportunity to contact us in a more focused manner.'
Daniel Lehner, Sales Director Western Europe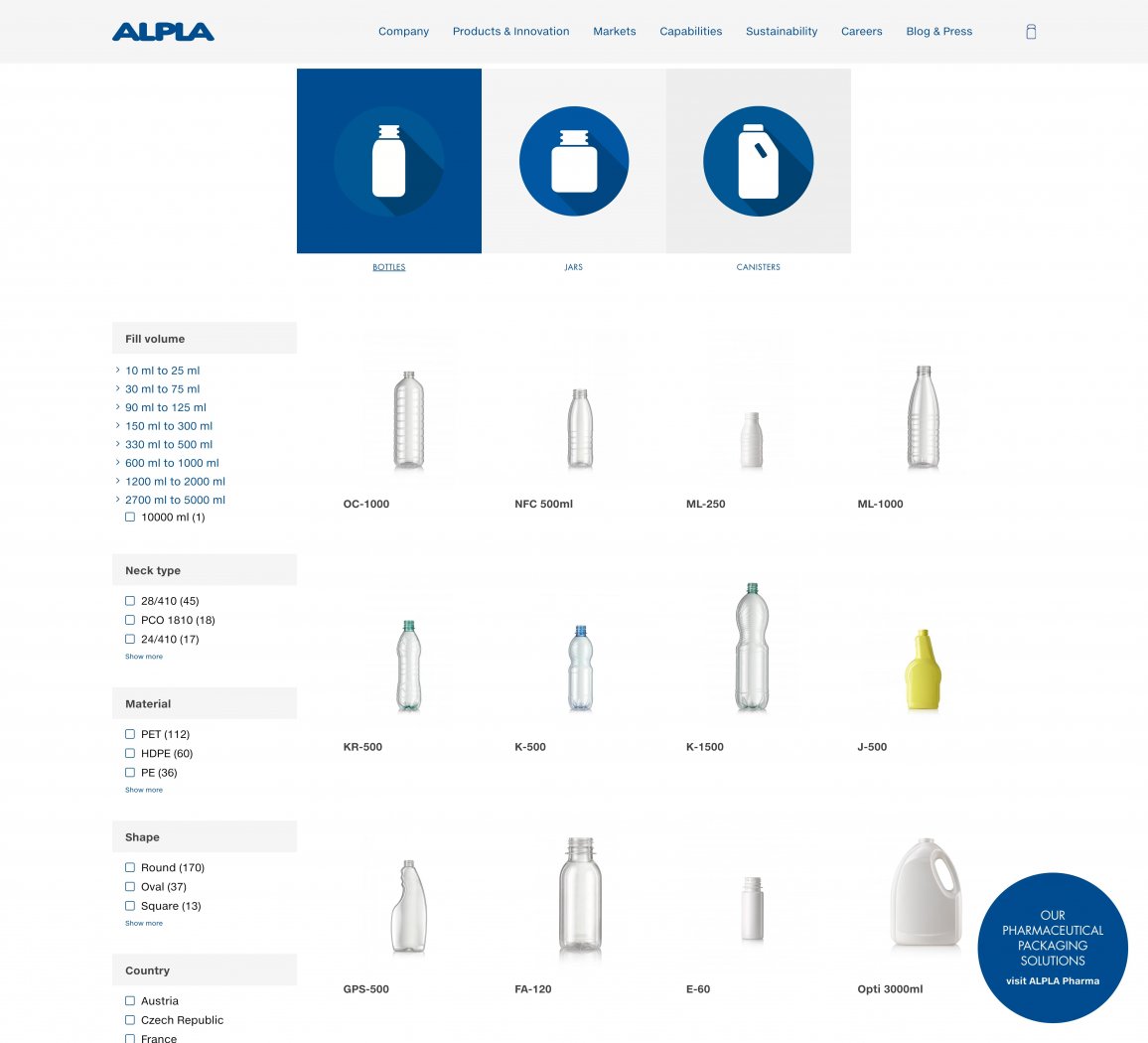 Do you like our texts? Perhaps even so much that you want to use them in your own media? Then please get in touch with us beforehand!