2nd November 2021
People at ALPLA - Interview with Tanja Tang
Quality Manager Tanja Tang has moved from TC Shanghai to our corporate headquarters in Hard in the middle of the Covid-19 pandemic. After ten years developing her quality assurance skill set in TC Shanghai, she has taken over responsibilities for Quality Management in Corporate Product Development Services. We talked to Tanja about moving to Austria, her professional career at ALPLA and life in Austria.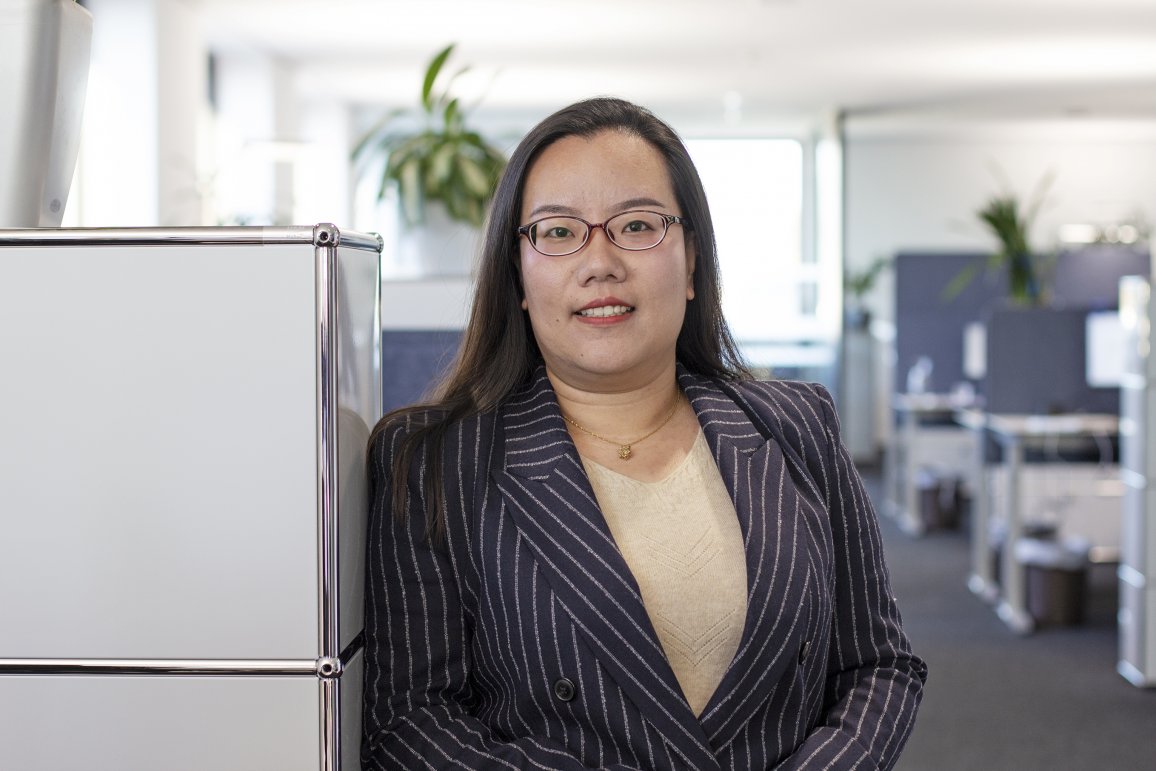 Hi Tanja, thanks for taking the time!
Thanks for inviting me.
So let's start with your professional life. Tell us something about your career at ALPLA in China.
I started working for ALPLA Shanghai as a quality assurance engineer in the Technical Centre (QATC) in 2010. After a couple of years, where I worked on my own in the lab, I was promoted and people joined my team. After moving to the new building in Shanghai – in which not only houses our Technical Centre but a mould shop as well – my team grew again and we started doing mould dimension inspections. This started 2016, and we did complete inspections from mould to bottle for product development.
And then you decided to go to Hard?
Yes, I heard of a new position in Hard, which I believed to be very interesting and I also felt like my previous experience would make me a very good fit for the position. So, I applied for it and got the job. In October 2021, I came to Austria.
Could you explain your work to a child or someone without a technical background?
In the past, my focus was on quality control in product development. Nowadays, my focus has turned to standardisation. That's probably not so easy to understand for a child (laughs)! It's like I was playing games in the past and nowadays I'm helping to build the playground.
What gives you your drive in your job?
ALPLA keeps providing new opportunities for all its employees. I feel like my personal development has been encouraged quite a lot and it can sometimes also fit what the company needs. So it always drives me to look for such a balance.
And you are offering your services to all TCs worldwide.
Yes, I'm now doing service for all seven QATC labs of the ALPLA group. I collect quality topics from product development periods and then coordinate, supplement and hope I can improve QATC work systematically.
In Europe, plastics have a somewhat tarnished reputation, especially because of littering. What kind of reputation do plastics have in China?
It's a big topic in Chinese society, too. People don't know too much about plastics and so many have a negative view of them. My job provided me with a different view of using plastic as packaging material. With the entire carbon footprint in mind, it may have more advantages than other materials. Plus, plastic recycling is also ongoing. I Hope our efforts can push whole technologies to a better level.
What are the biggest obstacles in coming to Austria?
Mainly learning German and a the impact of the Covid-19 pandemic a bit too. But as ALPLA is an international company and Vorarlberg an international area, it is highly convenient because I can work and live in English. Also with some help from friends and colleagues, I haven't had many difficulties so far.
How do you like it in Austria so far?
I like the quiet, simple lifestyle in Austria. Food here is high quality. I love cheese, beef and Käsespätzle!
Moving here was not so difficult, as I'm still working in the same company and have already had a lot of contacts here for years. In my QATC days, I visited Hard many times. And with a friend living on Swiss side of the Lake Constance, the whole area isn't too new to me. There's a cultural gap, but it's worth letting some adventure into your life!
So what do you do in your free time?
Normally, I really like travelling (laughs). Right now, it's not so easy. But this gave me a chance to have a closer look at the local area. I really like the lake because I like to swim. It also reminds me of Chong Ming, the island located in the estuary of the Yangtze river where I grew up. I really enjoy coming to work by bike, cycling along Lake Constance. But I also like the mountains, especially in summer.
How is it for your parents after you moved here because travelling to China is currently almost impossible?
Unfortunately, it's not possible to visit, but we're using modern technology on a daily basis to keep in touch via video calls. So, they probably don't have the feeling I'm that far away. I'm their only child, but they supported me even when I decided to move so far away. I'm very thankful for that.
Thanks Tanja.
Media
Do you like our texts? Perhaps even so much that you want to use them in your own media? Then please get in touch with us beforehand!