Hard, 24th April 2020
People at ALPLA – Interview with Marija Nastanovic
Marija has been working as a solution architect in ALPLA's Corporate IT Dynamics division since September 2017. Alongside working, she is also studying international management and leadership at the University of Applied Sciences in Dornbirn. As part of our 'People at ALPLA' series, the 28-year-old talked to us about challenges, her interests and her dreams in life.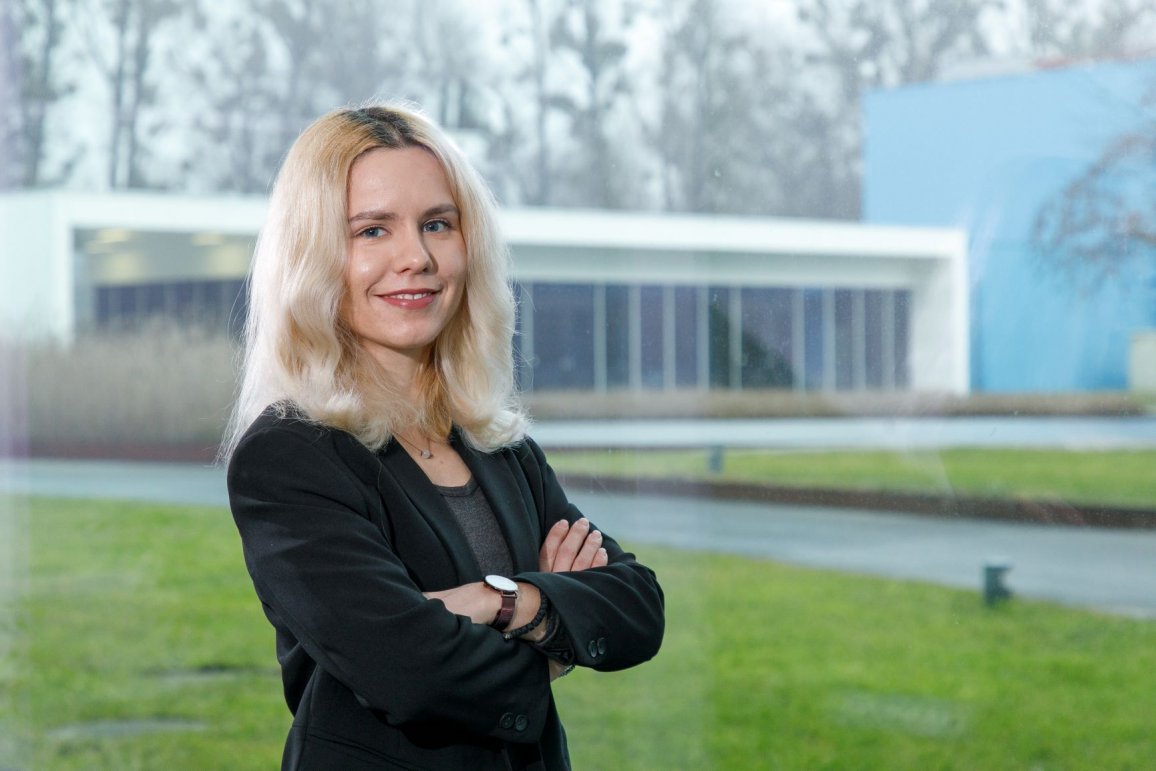 Name: Marija Nastanovic
Location: Hard (AUT)
Position: Solution architect
What is your role at ALPLA?
As a software developer, I work with my colleagues in the Corporate IT division and in the departments on realising major projects. We are currently working with the finance department on a project, the aim of which is to implement software for Group-wide controlling and accounting.
What's the project you are currently working on all about? What challenges does it entail?
ALPLA currently has a number of different accounting systems. The idea is for these to now be replaced by a single new system throughout the Group. The software needs to be adapted to the legal requirements of the individual countries. At the same time, it needs to be compatible with the other applications that already exist at ALPLA. These are complex constructs that deliver solutions for day-to-day work. My job title of 'solution architect' sums it up nicely!
You are studying alongside having a full-time job at ALPLA. When exactly do you study?
I have courses at the university on Friday afternoons and on Saturdays. I also do preparatory work at home. There are periods which are very work-heavy, but there are also less stressful periods. So I do still have a little free time.
We would love to know a little more about you. What question should we ask you?
Perhaps simply 'How are you?'. I am happy with my life and I have no regrets. This is probably because I am a very positive person who is always looking to the future and who rarely looks back. I laugh a lot and have my sights set on goals. But you also need a friendly and helpful environment in order to be happy. And this is something I have, both at work and personally.
Who is your childhood hero?
Definitely my mum. She is the strongest person I know and has always supported me. Even when I decided to move from Belgrade to Hard – all on my own and with only very rudimentary German.
Where is your favourite place on earth?
Wherever I am happy. And as I absolutely love travelling, I have a lot of favourite places. Last year, I went to Prague, Porto, Lisbon and Mallorca. Amsterdam, Madrid, Istanbul and Stockholm are still on my list of destinations.
If you had to eat one meal for the rest of your life, what would it be?
There is a Serbian dessert called koh. It was the first dish I ever made myself and it consists primarily of semolina, eggs, milk and sugar. I absolutely love it.
Name four things you still really want to do in your lifetime.
A road trip in the USA, see the world's biggest firework display, pass my driving test and, of course, learn to ski.
Please describe ALPLA in three words.
Enduring, multicultural, respectful.
What does the 'Family of Pioneers' slogan mean to you?
For me, the slogan means that ALPLA is always discovering new things and looking to the future as a family-run business. It has always been important to be both a technology leader and globally present. Sustainability and innovation make up the corporate culture too.
Do you like our texts? Perhaps even so much that you want to use them in your own media? Then please get in touch with us beforehand!