21st June 2018
People at ALPLA interview with Marco Antonelli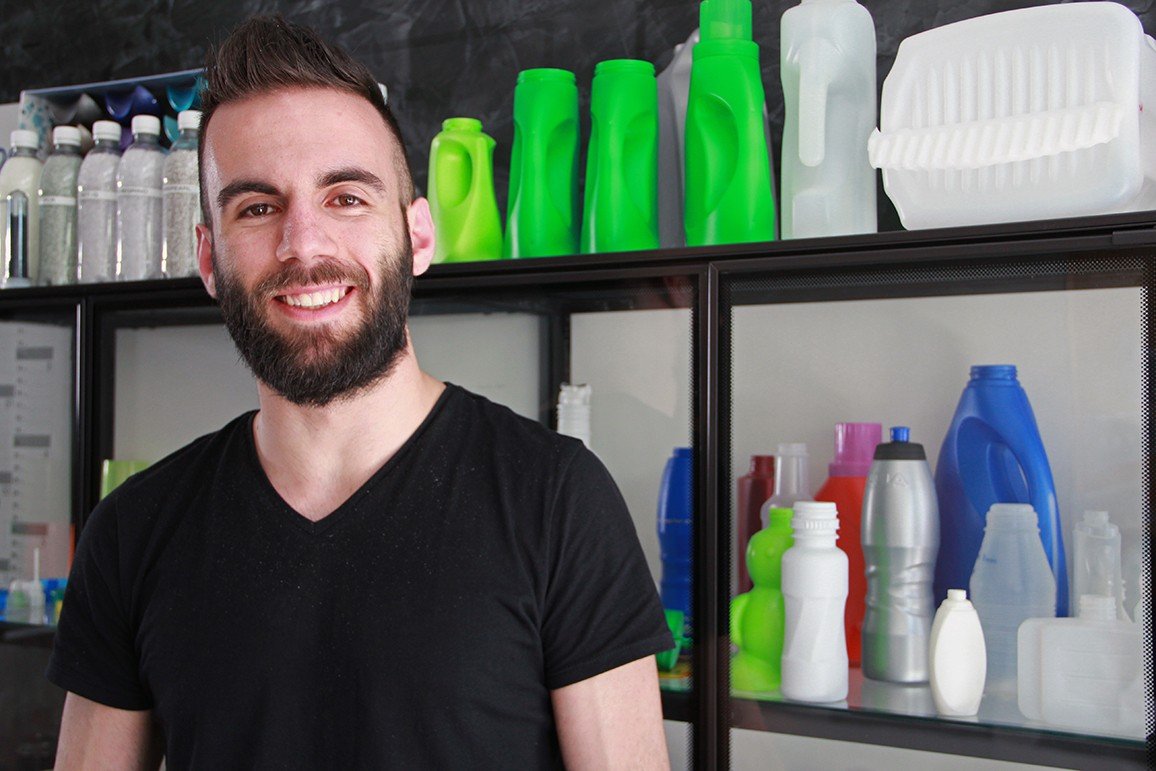 Marco has been working as a Project Manager Assistant at ALPLA since March 2017. In this People at ALPLA interview he tells us more about his responsibilities, his personal achievements and his favourite place on earth. Have a read!
Name: Marco Antonelli
Location: Anzio, Italy
Position: Project Manager Assistant
What do you do at ALPLA?
I am the assistant of the project manager here in Anzio. I support him in developing and finalising the project internally at the Anzio plant. This means that I receive information from the project manager and customers, and then I organize things like material and machine availability. I also organize the development of the product internally together with the planning manager, production manager and quality manager. I give support in order to successfully complete the project, and I share data and results of tests that we carry out at the plant with customers.
What is the most important device/tool for your work?
My computer.
What is your biggest achievement to date – personal or professional?
In my private life, I am proud of what I have achieved in my sport. I do Judo and have a first-grade black belt. I've been learning judo since I was nine, so I can say that I'm an expert. I am proud of that.
Where is your favourite place on earth?
New Orleans. I love the city. I went there last summer. I love the music spirit of the city. It's a typical southern US city – people from the South of the US are the best because they are extremely hospitable.
What do you find most interesting about working at ALPLA?
The dynamic. What I like most is the fact that I work with people from all over the world. I love to communicate with people from different cultures.
If Hollywood made a film about your life, who would you like to see cast as you?
I like the acting style of Leonardo DiCaprio.
You get one more hour a day: what are you going to use it for?
There are a lot of things I would like to do. For example learning a new language. I tried learning German but it was a bit difficult for me. I think some of the most-spoken languages in the world like Spanish or Chinese would be interesting.
What advice would you give to new employees?
Always do your best and give 100%.
Do you like our texts? Perhaps even so much that you want to use them in your own media? Then please get in touch with us beforehand!