Hard, 21st January 2021
People at ALPLA - Interview with Israel Garcia
Israel Garcia is already considered an old hand at ALPLA. The 42-year-old mechanical engineer who specialises in design moved from Mexico to Lake Constance 13 years ago and has been working at the company headquarters in Hard ever since. As a Technical Key Account Manager, he assists important customers with realising major projects, working closely with the ALPLA Sales team in the process.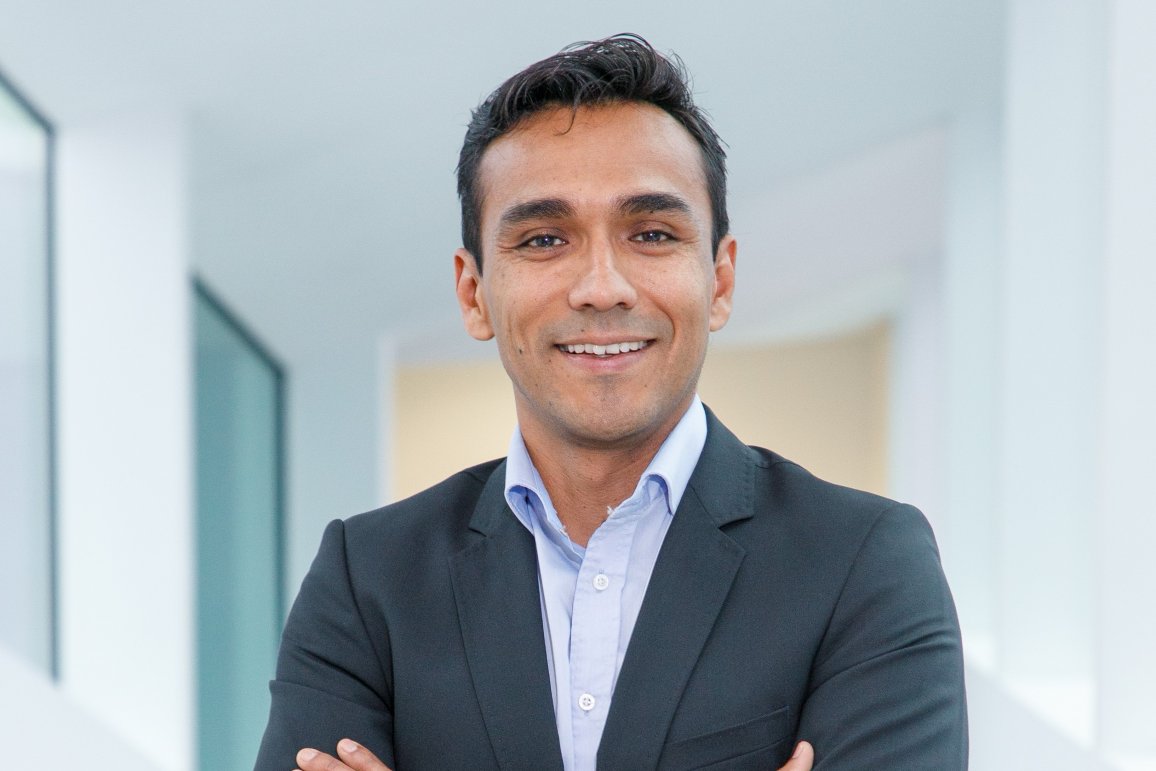 Name: Israel Garcia Granados
Location: Hard (AUT)
Position: Technical Key Account Manager
Hello, Israel. You come from Mexico. So what made you settle in Austria?
Basically, love. I am originally from Querétaro in central Mexico, which is just a few hours' drive from Mexico City. On arriving in Austria, I had a lot to contend with – a new culture and language, a new job and an expanding family with the arrival of twins. I can now look back on those turbulent times and laugh because I have since truly found my feet here, both personally and careerwise.
What do you appreciate about your work at ALPLA?
The international work atmosphere. In my position within such a large enterprise, I have dealings with all kinds of different people from a variety of cultures. This includes both co-workers and business partners. I might discuss something with somebody from India in the morning, for example, and then have a meeting with Mexico in the afternoon.
Is there an extra special project that you have worked on to date?
There have been a number of very interesting assignments. To give an example, in a two-year project a few years ago, we developed new bottles ranging from one to five litres in size for a major customer. The challenge lay not only in realising the new bottle design, but also in implementing production at numerous plants in Europe.
Sustainability and recycling continue to gain in importance. What effect does this have on your work?
That's a very interesting topic as not only ALPLA, but also our customers are very much guided by sustainability principles such as waste avoidance, reduction, reuse and recycling. Many of them have set themselves the goals of making their packaging 100% refillable, reusable or recyclable in the next few years and of their plastic packaging being made of a certain proportion of recycled material. We are therefore increasingly focusing on switching to bottle materials made using post-consumer recyclates. This involves a great deal of calculation and quotation work in advance as well as consultation with the plants.
How do you relax in your free time?
It's important to me that I have things that balance out my work challenges. I am a passionate jogger and I like to go jogging two to three times a week if I can. It's a really great way for me to switch off. So far, I have run two marathons and about half a dozen half marathons. Another hobby of mine is cycling. I have a mountain bike and a racing bike. And to do cycling properly, I even attended a bicycle mechanic workshop last year (laughs).
What would you do if you had an extra hour a day?
I would undoubtedly dedicate it to my free time – I already have too little time for that sometimes.
Can you share a saying with us from where you come from?
In Mexico, we say in Spanish 'Camarón que se duerme se lo lleva la corriente'. Translated, this means: 'The shrimp that falls asleep is swept away by the current'. There's a lot of truth in this short sentence. It is important to always be alert in life and to not be idle. This is not always easy and requires some effort. But if you remain passive and simply allow yourself to drift with the current, you will get lost.
Where do you like to go on holiday?
In these times of Covid-19, travel isn't an option. But I normally fly to Mexico every two to three years to visit my family there. Apart from that, I enjoy short city breaks as much as an extended summer holiday by the sea. There, I can enjoy my latest new hobby of diving. The Azores are amazing. I would absolutely love to go back there.
Please describe ALPLA in three words.
For me, ALPLA is family-like, multicultural and a place where I feel at home.
What does the company slogan 'Family of Pioneers' mean to you?
'Family' is very apt as ALPLA is a family-owned business and we have a trusting and appreciative way of dealing with one another. And the company is also characterised by its pioneering spirit. ALPLA attaches importance to thinking and acting innovatively. The company is driven by the ambition to always be a step ahead and better than the rest. And it is in a very good position to be this.
Do you like our texts? Perhaps even so much that you want to use them in your own media? Then please get in touch with us beforehand!