Hard, 1st July 2020
People at ALPLA – Interview with Diego Mafra
Diego has been working at ALPLA for eight years. He started out as a product designer, but is now a packaging manager. He spent four of these years in his native country Brazil, before moving to Austria. The 38-year-old lives in Hard by Lake Constance with his wife and young son. In our 'People at ALPLA' interview, he gave us an insight into his life and spoke to us about his preferences, his achievements and things which are typical for Brazil.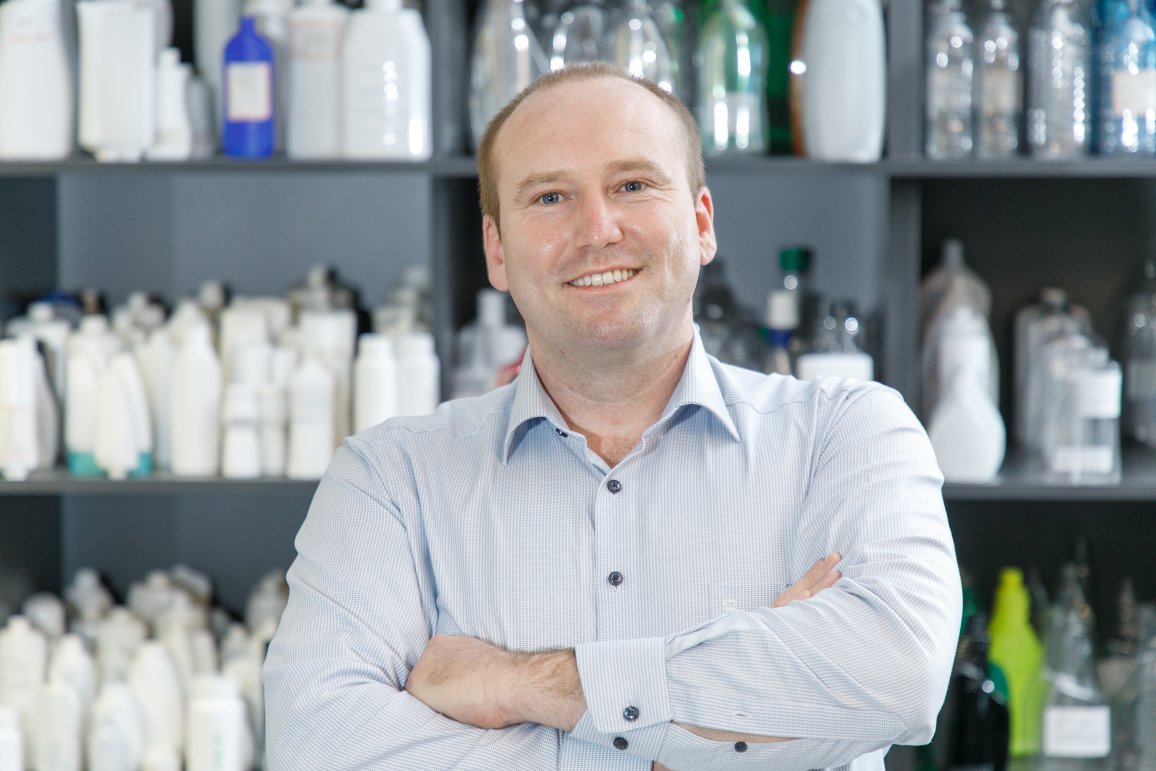 Name: Diego Mafra
Site: Hard (AUT)
Position: Junior Packaging Manager
How would you describe your job to a child?
You know the moulds that kids play with in a sandpit? You need moulds to make bottles and packaging too. You heat plastic to make it really soft, and then it adapts to the shape of the mould to create a bottle. I develop moulds like these together with my co-workers and I also look around for the right kind of plastic.
What has been the favourite project you have worked on at ALPLA so far?
ALPLA has a drinks bottle which is made exclusively by our apprentices and is used as a giveaway. After ten years, the model is now being revised. It's a very interesting project. The bottle also serves as a showpiece for and a means of identification with the company. The new bottle will therefore likewise be highly practical and robust, and will also look good.
What has been your biggest achievement to date – personally or professionally?
The most important event that has made the biggest impression in my life was the birth of my son. He is now one year old and he gives me and my wife a great deal of joy. Being a dad is therefore my greatest achievement.
If you could switch jobs with someone, who would it be?
I would sometimes like to be the person in a joint project who sees the project from a different perspective as this would help me understand my counterpart's perspective a bit better (laughs).
Can you share a unique saying in your mother tongue?
In Portuguese, you say 'A saudade faz o que foi melhor do que era', which roughly translates as 'Longing makes what's in the past better than it was'. But the word 'saudade' is so unique that it can't be adequately translated with just one word. It represents a nostalgic feeling of having forfeited something which was precious to you. And it expresses not only a negative or sad mood, but also joy. When I think about Brazil, this saying works like a dose of anti-homesickness for me.
If you had an extra hour a day, what would you use it for?
I would use the extra hour to learn languages. Greek and Italian are on my list.
What's your favourite line from a film?
'Happiness only real when shared.' It's a line from the film Into the Wild, which is about a guy from an affluent background who drops out of society in search of himself. He ultimately has this insight and he is quite right.
If you had to eat one meal every day for the rest of your life, what would it be?
The dish is called 'Picanha na brasa' and is a barbecued beef rump steak. It is an integral part of a 'churrasco', which is a Brazilian barbecue.
Please describe ALPLA in your own three words.
Masterful, reliable, fair
What does the 'Family of Pioneers' slogan mean to you?
For me, 'Family of Pioneers' instantly brings to mind a caravan of wagons exploring new land in a Western film. These are people who have a shared vision and explore new avenues, and are the first to do so. They have to be able to rely on one another at all times.
Do you like our texts? Perhaps even so much that you want to use them in your own media? Then please get in touch with us beforehand!