Hard, 12th September 2019
People at ALPLA – interview with Rudolf 'Rudi' Rupp
Rudolf 'Rudi' Rupp worked for ALPLA in Hard for 31 years in various positions. Since mid-2019, he has been enjoying his well-deserved retirement. Rudi is considered an ALPLA old hand and really made his mark on the company. We invited him to take a look back at his years of service.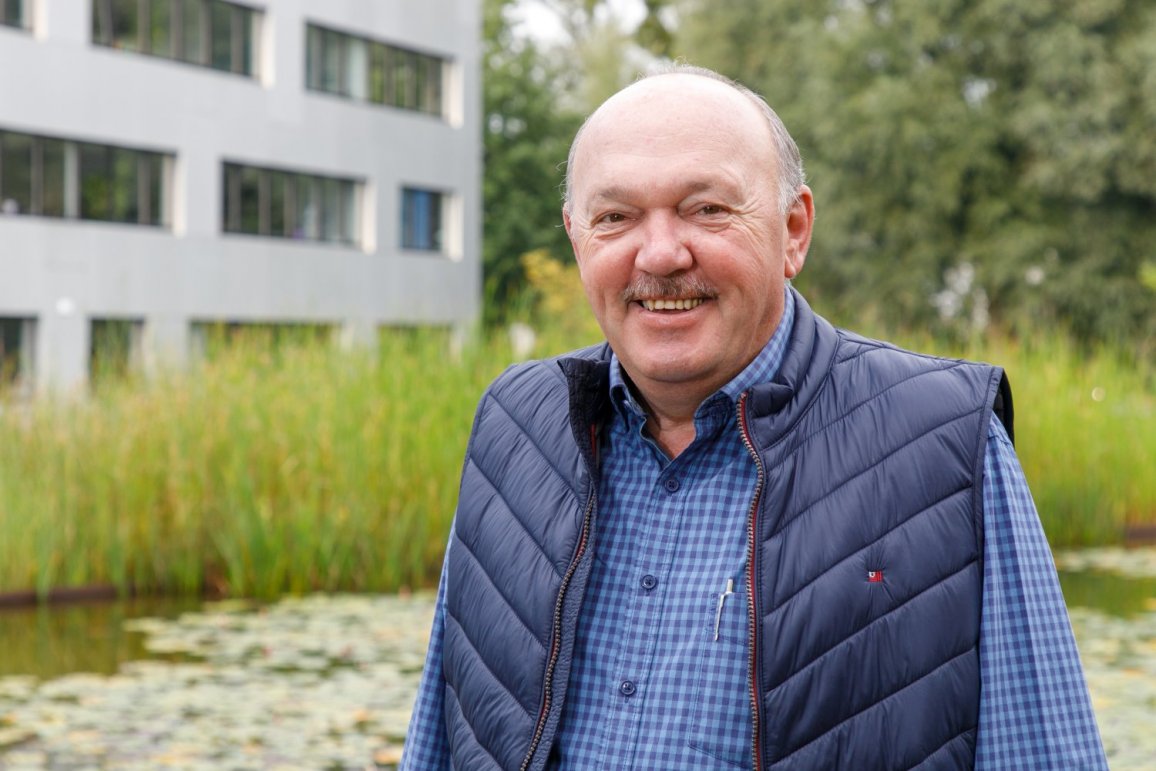 Name: Rudolf Rupp
Location: Hard (Austria)
Position: Senior Packaging Manager (retired since mid-2019)
What did you do at ALPLA?
I was responsible for the construction of blow moulding and PET tools in Hard for nine years, after which I focused on standardisation. For my final 15 years, I was a project manager. In all of these positions, I soon found niches in which I could fully develop.
What was your favourite project that you worked on at ALPLA?
Producing milk bottles and achieving improvements in six-layer bottles. This was an exciting challenge that also earned me my first nickname of 'Milk Rudi'. This was followed by canister projects, which logically led to my second nickname, 'Canister Rudi'. I'm proud of my nicknames because I worked hard for them.
We were able to be creative in these projects and fully exploit the machinery's technical possibilities. This was obviously only possible with the help of a committed team. All of my co-workers who were involved here deserve a big thank-you!
Can you tell us a unique saying in your native language?
Always demand 120 per cent at the start of a project and you will achieve the desired 100 per cent! This isn't really a saying, but it's my personal rule of thumb for successfully realising projects. And then there are, of course, the indispensable ingredients of professional expertise, irrepressible will and good food.
If you could have chosen one person as your mentor, who would it have been?
I had the opportunity and the good fortune to work with company founder Alwin Lehner for many years. He was a huge role model, both professionally and personally. Apart from that, I don't really go in for role models.
If you had to eat one meal for the rest of your life, what would it be?
As I have rediscovered cooking in my retirement, I would cook a decent sausage and pasta with creamy kohlrabi. Once a week would be enough for me, though. I have always had a reputation for being a connoisseur (laughs).
What are you especially proud of, either in your career or personally?
I'm proud that I married my wife Petra 36 years ago. Together, we created a 'little island' for ourselves. She has always had my back and supported me. I'm obviously proud of our son Stefan too, who is likewise a member of the ALPLA family.
What type of music do you listen to in your car?
Radio Vorarlberg. When I was travelling abroad on business over the last few years, I would always listen to 'I am from Austria' and 'Der Alte Wolf wird langsam grau' on my notebook in the morning.
What are your future plans for retirement?
I hope that I and my wife stay healthy for as long as possible, I would like to go on holiday in Austria, Germany and South Tyrol, and I would like to pursue my hobbies of gardening, cycling, hiking and local politics. I hope to make it back onto the Fußach municipal council next year.
What one question should we have asked you?
Would you start your career with ALPLA again? My answer is an unequivocal yes, because not only did I get to know some fantastic co-workers all over the world – I also found friends there who I and my wife still meet regularly. I will never forget my farewell on my last day at work: during CTO Klaus Allgäuer's speech, I was lost for words – for the first time in a long while. I wish the entire ALPLA family a successful future!
Do you like our texts? Perhaps even so much that you want to use them in your own media? Then please get in touch with us beforehand!