Hard/Johannesburg, 5th April 2019
Propak 2019 – a review
Recently, ALPLA presented its extended portfolio at Propak Africa. The leading packaging trade fair for the sub-Saharan region was the perfect platform to present ALPLA in its new setup.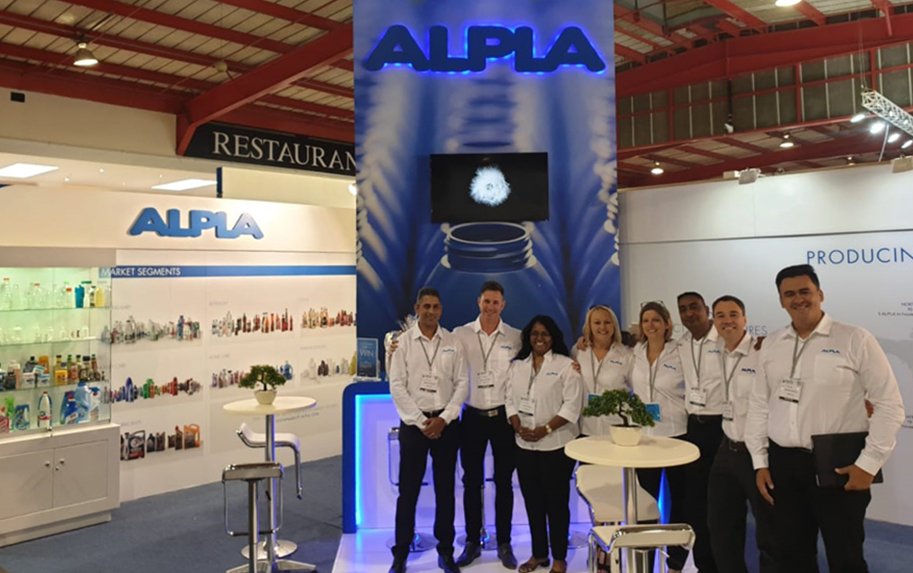 From 12 to 15 March 2019, the ALPLA Sub-Saharan Africa team participated in Propak Africa, the most prestigious trade fair in the region for packaging and other related industries. Hosted in Johannesburg every three years, Propak Africa showcases the latest innovations and technologies, sustainable packaging initiatives, leading products, services and solutions, and the most cutting-edge machinery and equipment.
More than 600 exhibitors – including representatives from the food-processing, packaging, plastics, printing and labelling industries – brought the fair to life. Propak 2019 was well attended, boasting almost 12,000 visitors from 60 different countries.
This year, the fair was of special importance for ALPLA: the global plastic-packaging manufacturer has been active in South Africa since 2015, but thanks to the acquisition of Boxmore and the ramp-up of a new plant in Angola, the company's footprint in the region has grown significantly. Propak 2019 was the ideal platform to meet existing and potential customers from South Africa and beyond face-to-face. Visitors were shown the expanded product offering, which includes beverage preforms, closures, bespoke home and personal care solutions and a newly launched dairy range.
Sharin Sweet, Head of Sales Sub-Saharan Africa commented, 'Our booth design was world-class, attracting many compliments, plus our professional team manning the stand engaged meaningfully with visitors who expressed interest in innovation topics. Having a product designer on the stand created excitement from various marketing teams wanting to talk further in the coming weeks. There was also great interest from customers in understanding ALPLA's full offering in the region.'