10th April 2018
The ALPLA Story: From Christmas Trees to the First Big Order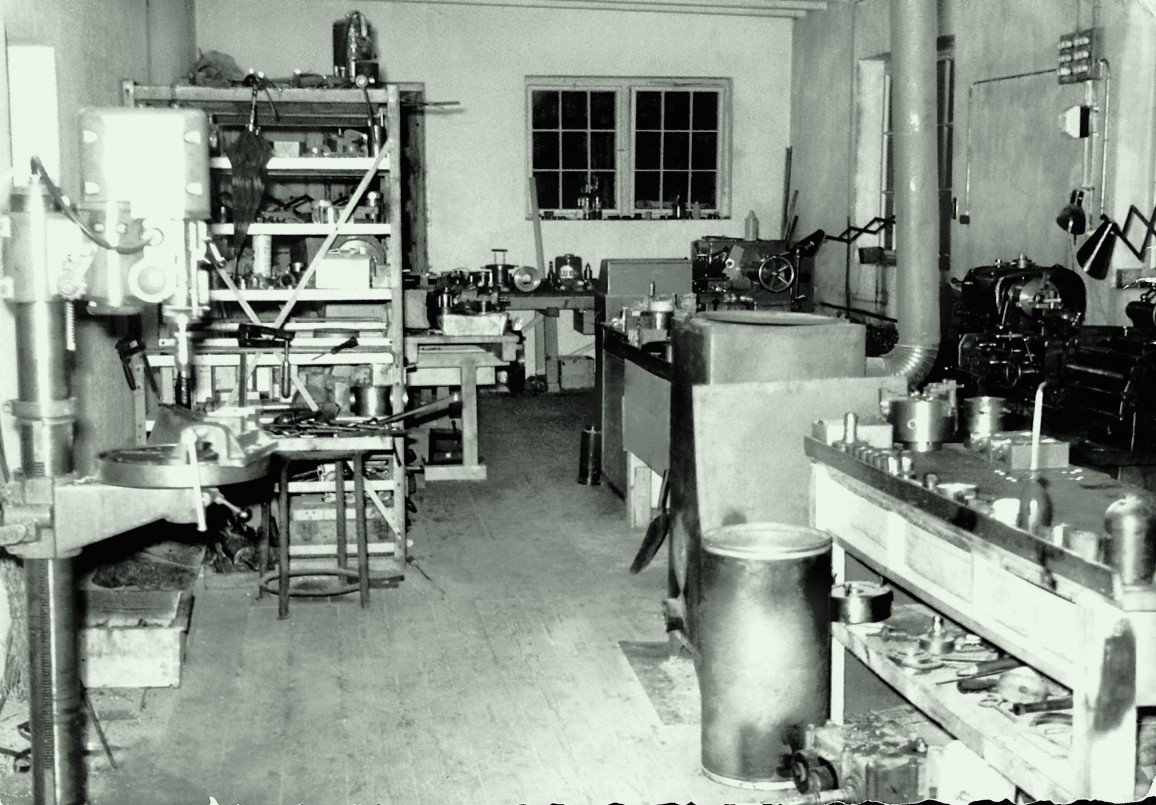 Why did two young men from the Vorarlberg region in Austria decide to start a packaging business? Why packaging? How did they come up with the idea? How did the company grow to the size that it is today? In the blog series The ALPLA Story, we will take a closer look at the story behind ALPLA from the very beginning through to rough patches, expansions and celebrations. Today we will start this series with a look at how Alwin Lehner and his brother Helmuth came up with the idea of founding a packaging Company.
Alwin and Helmuth Lehner always had an inherent desire to be self-employed. However, their first idea had nothing to do with packaging. They aspired to enter the Christmas tree business. They ordered Christmas trees and were ready to sell. This dream quickly evaporated when the Christmas trees they had ordered only arrived on 24 December. Their business idea had not turned out the way they had imagined and the money they had invested was gone.
This was, however, no reason for the two young men to give up on their hopes of self-employment. Soon they saw another opportunity. Helmuth had established relations to a plastic factory in Vienna. The brothers started to work as representatives for this company in Vorarlberg and Switzerland. They represented several companies in their area and received an injection-moulding machine to put in their parents' utility room. So they started to produce injection-moulded beakers. Unfortunately, the beakers did not turn out the way they were supposed to. But, again, this was no reason for the Lehner brothers to give up. Alwin started to tinker and work on his own mould. After a short while, he had successfully created a mould that was fit for use.
Despite their unlucky foray into the Christmas tree business, their parents, although a bit more cautiously, supported Alwin and Helmuth. Not only did they offer their utility room as a shop floor, but they also worked on the machines for several hours every day. And then they landed their first big deal. An Alpine dairy farmer needed a considerable quantity of boxes within just four weeks. It was certainly bold to accept this order with such a short time frame in which to complete it. Yet, since Alwin had a good idea for the mould, they decided to take the risk. And it paid off. The brothers successfully produced the boxes and scored their first big success.
So the ALPLA Story began in the year 1955. The brothers had their first big order, producing boxes in their parents' utility room with support from their whole family. Of course, the quantities they produced back then were much lower than they are today. The journey that brought ALPLA to where it is today was eventful and exciting, and we cannot wait to continue the story in the next chapter of The ALPLA Story. Keep your eyes peeled for part II.
Do you like our texts? Perhaps even so much that you want to use them in your own media? Then please get in touch with us beforehand!