15th June 2018
ALPLA at PLMA trade show: joining forces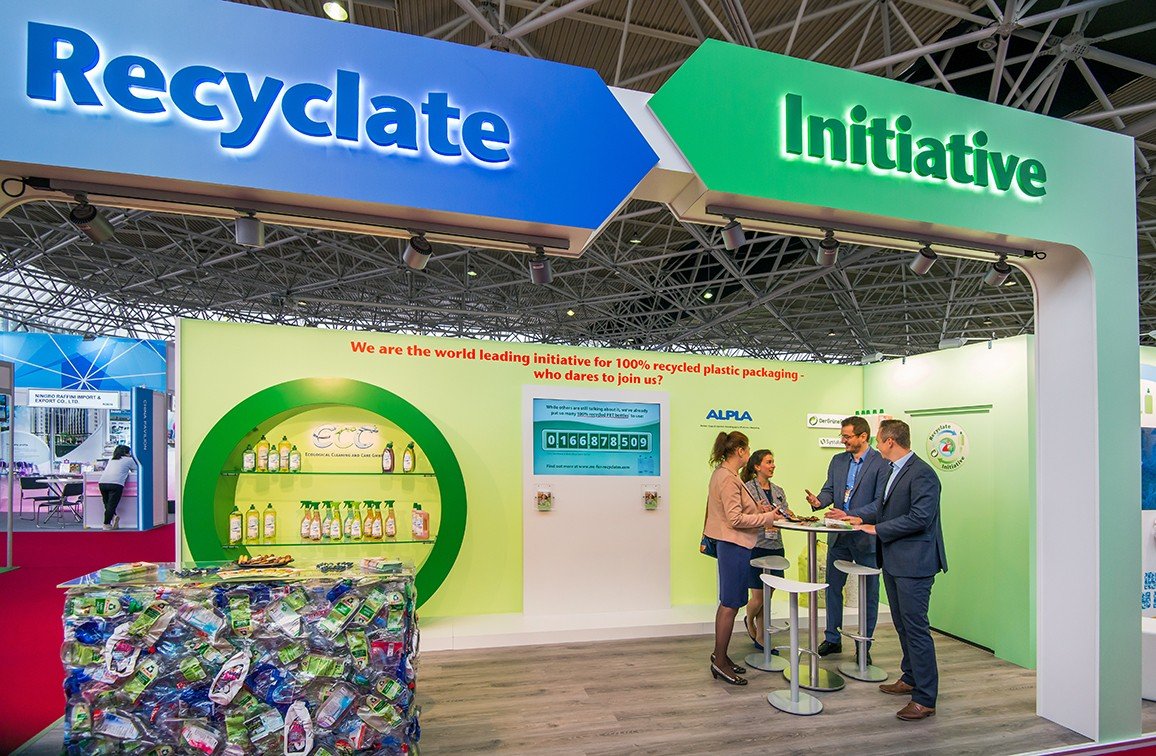 For 29 and 30 May, I swapped my office desk on the third floor of our office building in Hard, Austria for a booth at the RAI Convention Centre in Amsterdam. PLMA's annual 'World of Private Label' International Trade Show was held here. The purpose of this trade show is generally to bring together retailers and manufacturers to find new products, make new contacts and discover new ideas.
It was all the more fitting that myself, together with colleagues from ALPLA, ALPLA's PET Recycling team and representatives from the Green Dot, attended the event following the invitation of one of our customers, Werner & Mertz GmbH. The bottle of their Frosch brand, which is made of 100% recycled material obtained from plastic waste, is seen as a case of best practice in our company. In developing products with a high content of recycled material, they managed to move away from the pure focus on cost when choosing their material and established sustainability as a value that needs to be considered during production.
We were very happy to receive the invitation, but it was new territory for me, too – the first time sharing a booth with one of our partners. It turned out to be very successful. Since we joined forces, we were able to present all aspects of the recycling process to the visitor. We were able to explain to visitors how their used bottles get turned into rPET and then into new bottles. From our partners Werner & Mertz GmbH, visitors learned why they choose recycled material above virgin material and about their commitment to sustainability. With the Green Dot, we also represented the first step in recycling: the recovery of packaging.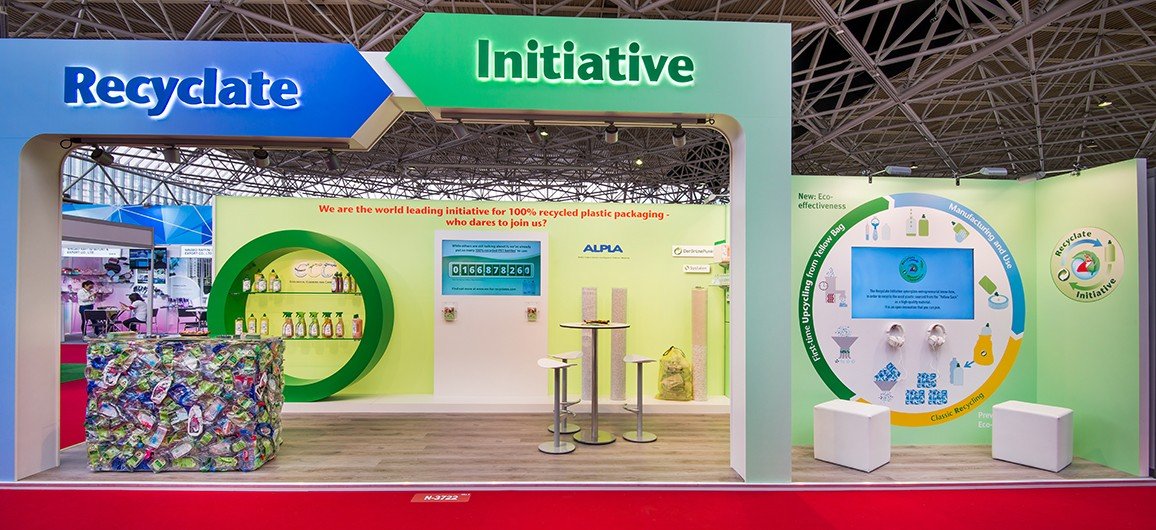 It was great being able to show the whole picture and every step of the process at PLMA in Amsterdam and thus accentuate the importance of recycling and give an example of how it can work successfully. For me, it was also exciting to exchange ideas and discuss projects with our fellow booth staff. Working together on recycled bottles is a great way to combine Werner & Mertz's and our interests to achieve a closed resource loop, and communicating this process to visitors and spreading awareness together took this one step further. I believe that cooperation and joining forces can drive forward innovation and sustainability.
Do you like our texts? Perhaps even so much that you want to use them in your own media? Then please get in touch with us beforehand!