4th November 2022
ALPLA expands activities in Angola
More than nine million people live in Luanda, making Angola's capital the third-largest Portuguese-speaking city in the world after São Paulo and Rio de Janeiro. The metropolis on the Atlantic Ocean continues to grow more and more, as does the economy of the country in south-west Africa. Growth rates of up to 5 per cent are forecast for the coming years (1). By opening a second plant, ALPLA is highlighting its ambitions for the Angolan market.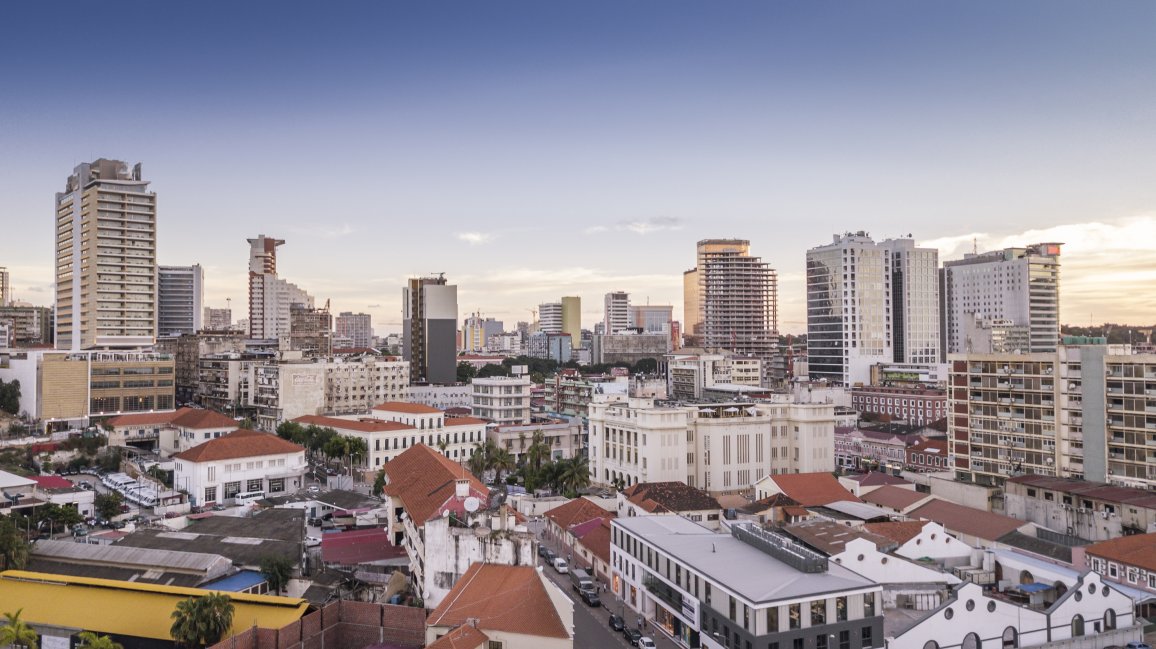 ALPLA has been active in the national market for high-quality beverage packaging with an in-house production plant for customer and partner Refriango in the Luanda suburb of Viana since 2018. With success, because quality increases demand. And after Refriango was commissioned by The Coca-Cola Company as the official bottler in Angola in 2022, ALPLA's second plant followed in the summer. 'Angola has enormous potential. We have continuously expanded our capacity and our headcount since entering the country. The market for plastic packaging is developing very dynamically, and we are at the forefront and aiming for further growth,' explains Mike Resnicek, Managing Director Sub-Saharan Africa at ALPLA.
Opportunities and challenges
By opening its second plant, the packaging company is highlighting its ambitions for the Angolan market. The roughly 4,000 square metre site was built separately and manufactures PET preforms for the country's beverage industry. The 15 new employees increase the total number of employees to 45. The total production area of the two plants is 5,500 square meters, houses seven machines and includes IM-PET (injection moulding for preforms) and CM-CAPS (compression moulding for closures) technologies.
Though the opportunities in the Angolan market are excellent, so too are the challenges. Plant Manager Aires Filipe is aware of this, saying, 'Local suppliers are still scarce, and there are bureaucratic hurdles that make business more difficult. On top of that, finding qualified employees can take a while.' Teamwork, entrepreneurial spirit and mutual appreciation within the Family of Pioneers remain the most important success factors in Angola, too. 'Family spirit is at the heart of our identity. We are grateful to each and every one of our employees and proud of the great development we have seen over the past few years,' says Resnicek.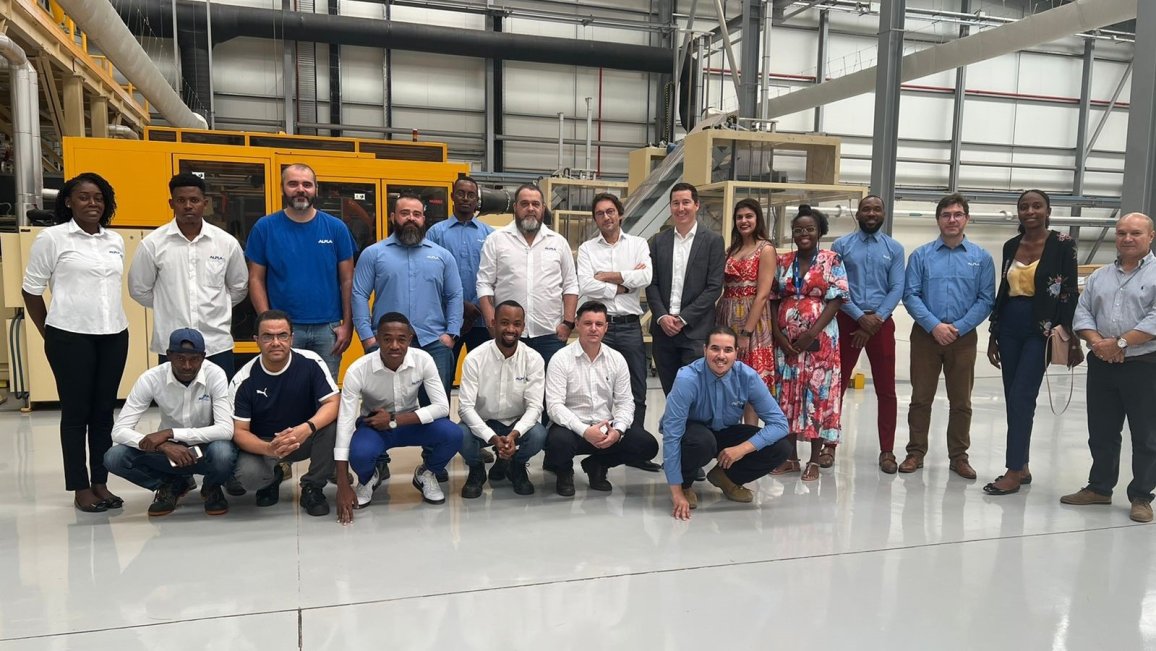 Expansion course in southern Africa
The construction of the new plant in Angola is another milestone in the growth strategy for the south of the continent, along with investments in South Africa. As a result, ALPLA is offering its local customers not only global expertise and innovative solutions, but also significantly increased capacity and greater flexibility in day-to-day business. It is also planned to expand production to other product categories. Thus, in the future, closures could also be produced in Viana using injection moulding (IM-CAPS), as well as ISBM (injection stretch blow moulding) or SBM (stretch blow moulding) technologies for the production of bottles. "Preforms, closures and bottles: This would enable us to offer our customers a complete range," says Filipe, looking positively towards the future.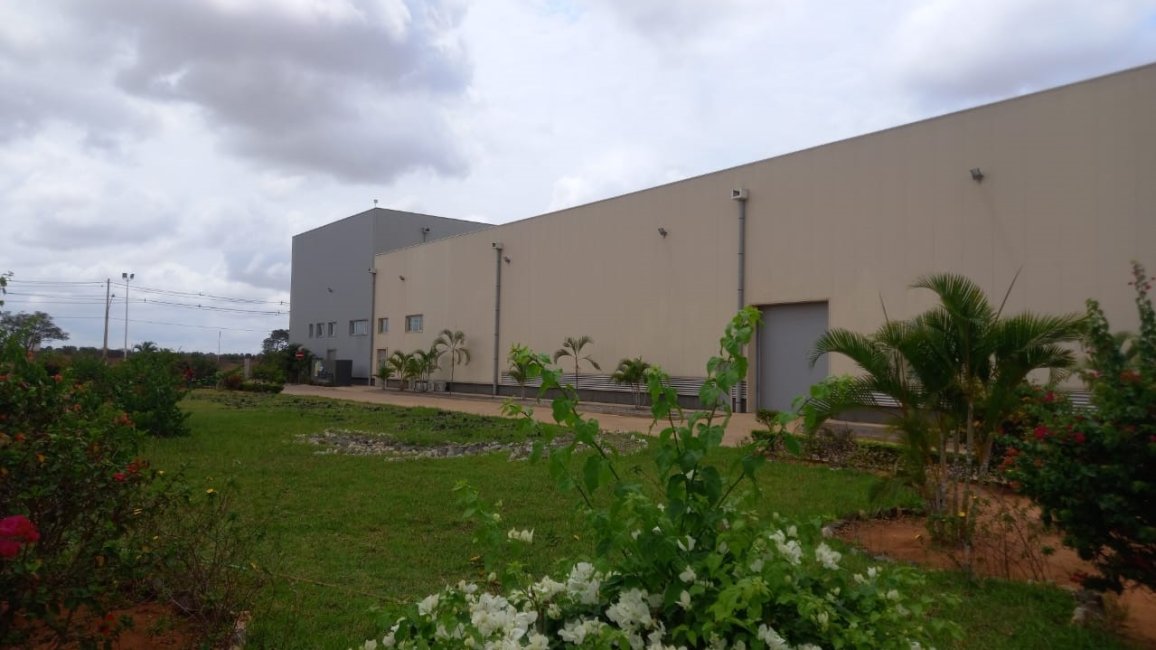 "The opening of the 2nd production facility in Angola shows our commitment to further grow and invest in the African continent. This is yet another milestone of the journey we started in 2014 South Africa and continued in 2016 in Egypt. The footprint will hopefully continue with new plants in Northern and Eastern Africa with a strong focus on Western Africa too."
Javier Delgado, Regional Managing Director Africa, Middle East and Turkey
(1) Source: WKO, Außenwirtschaft Austria ('Austrian Foreign Trade'): https://www.wko.at/service/aussenwirtschaft/angola-laenderreport.pdf
Do you like our texts? Perhaps even so much that you want to use them in your own media? Then please get in touch with us beforehand!