Toluca, 26th February 2021
ALPLA around the World: Mexico, Central America & Caribbean
Carlos Torres Ballesteros is responsible for the Mexico, Central America and Caribbean Region at ALPLA. In an interview he analyzes 2020 and adds some insights about the future of the region.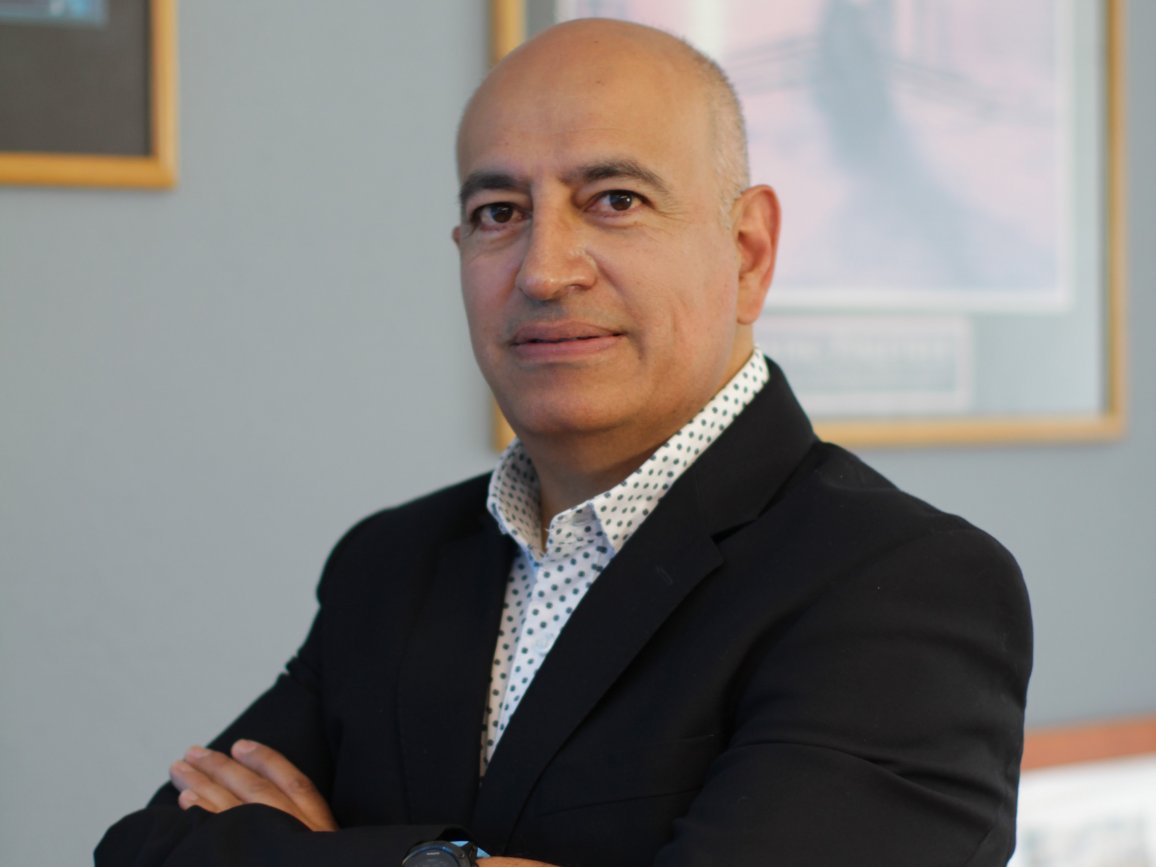 The Covid-19 crisis made 2020 a challenging year, How has the Mexico and Central America region fared so far in this crisis?
Right at the beginning of the crisis, we modified our contingency plans with the aim of being able to foresee possible measures and situations in very uncertain circumstances. We then created local crisis committees. These ensure that there is a good flow of information in order that the decisions made have firm foundations. Our staff are coping well with the situation. They know the company reacted quickly and appropriately. The steps we took include the employees alternating between working from home and being in the office and clearly informing them about and also implementing safety measures. We also isolated employees with risk indications. It is important to us that the employees themselves take care because the risk of infection is greater outside of the plant and the office than it is at work.
What impact is the crisis having?
There are significant impacts to the region's economies. Mexico has been especially hard hit and has seen a nine per cent drop in gross domestic product; in the other countries, GDP has fallen by three to four per cent. The beverage sector was affected in particular, we experience declines in volume. In contrast, we saw an improvement in personal care and household care products as people are paying more attention to cleanliness and disinfection at home during this crisis.
Which projects are especially important to you?
We are currently working hard to expand our market share in different product segments. Furthermore we want to increase our market shares in Central America. Within our organization we are continuously working on developing our employees in line with the ALPLA culture. This means there are ongoing improvement processes within the workflows in order to minimize idle time and for us to be able to work cost-effectively. We want to achieve operational excellence at all of our plants. We are currently incorporating the Caribbean region into the Mexico and Central America region with a view to improving performance both in the Caribbean and in the rest of the region.
New projects in your region are increasing ALPLA's recycling capacities. How important is recycling in Mexico, the Caribbean and Central America?
The global trend in the direction of the regulation and reduction of single-use plastic packaging is evident in our region too. For this reason, it is very important that we can offer our customers alternatives featuring recycled plastic in order that they can achieve their sustainability and environmental targets. Thanks to our new rHDPE production in Toluca, we are able to offer our customers high-quality rHDPE bottles. Additionally, ALPLA wants to increase its rPET capacity in 2022.
The Austrian apprenticeship model is offered in Mexico. What has been your experience of apprenticeship training in Mexico?
We began with apprenticeships based on the Austrian model in 2012. In five years, we have hired 37 graduates. We currently have 43 apprentices in the areas of mould construction, mechatronics and plastics engineering, with the next set of apprentices due to complete their training in 2021. For the apprentices and their families, it is crucial that these young people immediately transition to permanent employment upon successfully completing their training. For us, the advantage here is that we always acquire highly qualified staff. The apprenticeship qualification is recognized both in Mexico and Austria.
What's the key to success in Central America, the Caribbean and Mexico?
There are a number of key factors. We have a very strong management team who, together, keep the region on track in terms of strategy. We also take a very disciplined approach to incorporating the region into the ALPLA Global Standards and have been working toward achieving optimum results for years. And then there is the human factor – the employees are highly committed, have a wealth of experience and are ready to rise to any challenge.
More information on ALPLA's activities in the region is available on the company website: https://www.alpla.com/en/mexico-central-america.
Factbox:
The region comprises eight countries: Mexico, Guatemala, Nicaragua, Honduras, Costa Rica, Panama, Puerto Rico and the Dominican Republic. The Caribbean officially became part of the region in July 2020.
Overall there are 3,000 employees working at 33 plants within the region.
64.7 per cent of the energy needs were provided by renewable energy sources in 2019.
Do you like our texts? Perhaps even so much that you want to use them in your own media? Then please get in touch with us beforehand!