Steinabrückl/Hard, 25th November 2019
ALPLA around the world: Central and Eastern Europe
On our journey around the regions, we paid a visit this time to Rainer Widmar, Regional Manager, Central and Eastern Europe (CEE). He is responsible for 15 base and four in-house plants. There are also two PET recycling plants in his region. In our interview, he gives us an insight into economic developments and the labour markets in these countries.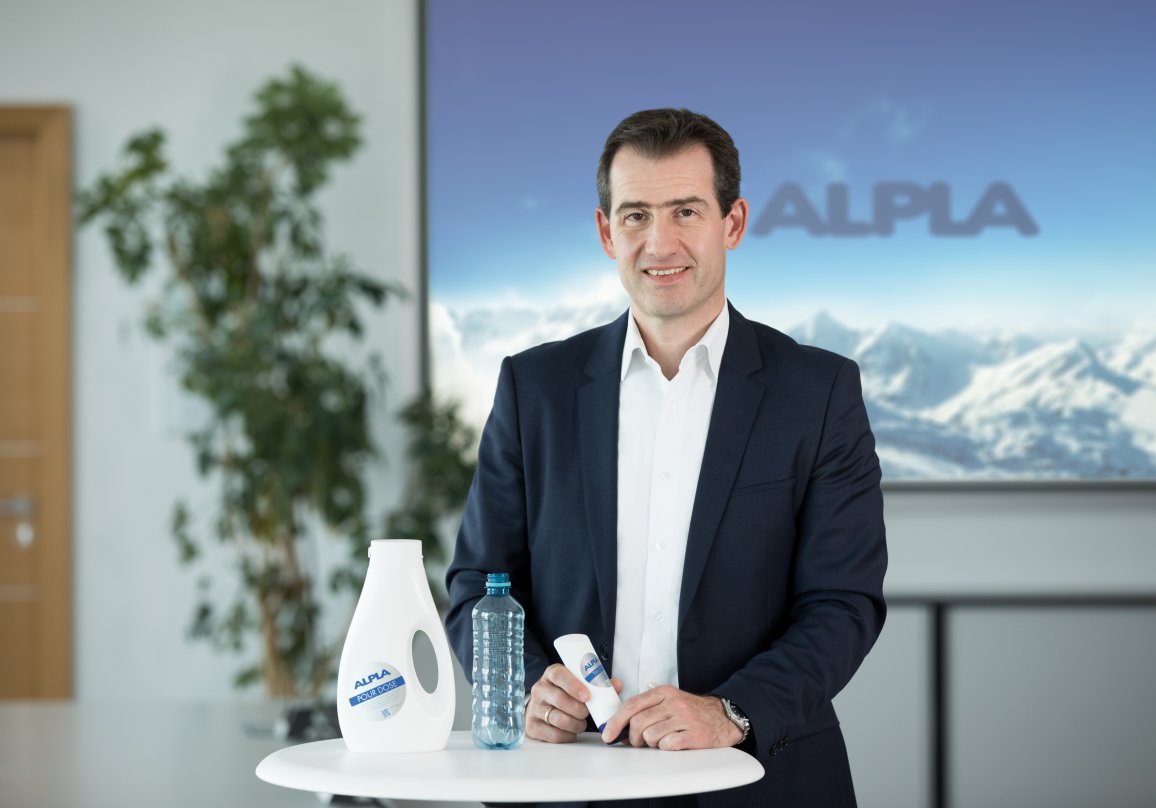 The Central and Eastern Europe region comprises nine countries. How do their political and economic framework conditions vary and what do they all have in common? And what does this mean for the work of regional management?
The framework conditions vary greatly. And what they more or less all have in common – with the exception of Greece – is their shared history as part of the Austro-Hungarian Monarchy. Serbia is not yet a member of the EU and only Austria, Slovenia and Greece use the euro. This, too, makes a difference in day-to-day business. The cultural differences require a lot of time and sensitivity. This can only be managed with a clear strategy, excellent communication, strategic project management and a committed team.
Are there any specific demographic, social or political developments that are having an impact on consumer behaviour?
The megatrends are largely the same as in the rest of Europe, from an increasingly ageing population to the increasing importance of healthy eating. We see potential for innovation in many of the market segments in which we operate. The social and political developments vary and the impacts on consumer behaviour therefore do too. Increased environmental awareness is generating momentum. Our recycling proficiency and our expertise in the area of design for recycling offer us advantages here.
What are the customers' packaging solution requirements, in particular when it comes to new solution developments? Are there market trends that are typical of this region or individual countries?
We face a competitive environment in most of the countries. The customers' expectations are top quality and the best service, all at the most competitive price. We therefore need an efficient production and customer service set-up as well as the right (IT) tools to manage the business profitably. We always try to sell system solutions. New possibilities are arising from the ARGO acquisition: pharma packaging and extruded tubes with decoration are exciting segments.
What is the situation in the labour market?
We have de facto full employment in almost all the countries. We therefore need to make targeted investments in training, employee satisfaction and new recruitment strategies. An important aspect is sharpening ALPLA's image as an employer. We don't simply want to attract skilled workers – we also want to keep them within the company in the long term. Our values as a family-owned enterprise play a key role here.
Nine languages are spoken in the region. What activities are used to boost cohesion among the staff and to communicate the company's values?
First and foremost, managers must embody the company values. Secondly, communication is very important. We have company magazines and information events in some countries, for example. The third point is that get-togethers such as company parties and also work meetings promote cross-border networking and team building.
The region has two recycling plants – PET Recycling Team in Wöllersdorf, Austria, and in Radomsko, Poland. What is your assessment of developments in this area?
ALPLA was already looking into PET recycling when it was being dismissed by many others as nothing more than a hobby. But thanks to European Union initiatives and increasing environmental awareness among the consumers, the recycling of used plastics has recently become a veritable sunrise industry. ALPLA's foresighted investments are therefore now paying off in more ways than one: we are experts in recycling and in processing recycled materials into new packaging.
Demand for recycled plastics has increased drastically. It is now even a challenge for our recycling plants to source enough post-consumer materials. I believe it is extremely important that we provide the consumers with more information on the significance of the circular economy and on how it works as well as making sure that the necessary infrastructure is in place for the collecting and sorting of recyclable materials.
More information on ALPLA's activities in central and eastern Europe is available on the company website: https://www.alpla.com/en/central-eastern-europe
Factbox
In 1962, Steinabrückl became ALPLA's second plant. The expansion to central and eastern Europe began in the early 1990s.
The region comprises nine countries: Austria, the Czech Republic, Poland, Slovenia, Croatia, Hungary, Serbia, Romania and Greece.
There are 15 base plants and four in-house plants as well as two PET recycling facilities, with approximately 2,000 employees in total.
Major customers include Unilever, Reckitt Benckiser, L'Oréal, Danone Waters and Colgate, as well as large regional customers such as Kofola, Mattoni, BEWA, Maspex, NÖM and Vöslauer.
Do you like our texts? Perhaps even so much that you want to use them in your own media? Then please get in touch with us beforehand!