Hard, 18th June 2020
ALPLA around the world: AMET
Regional Manager Christoph Riedlsperger is responsible for Africa, the Middle East & Turkey (AMET) at ALPLA. In this interview, he reflects on the latest events surrounding COVID-19 and talks about developments and plans in the region.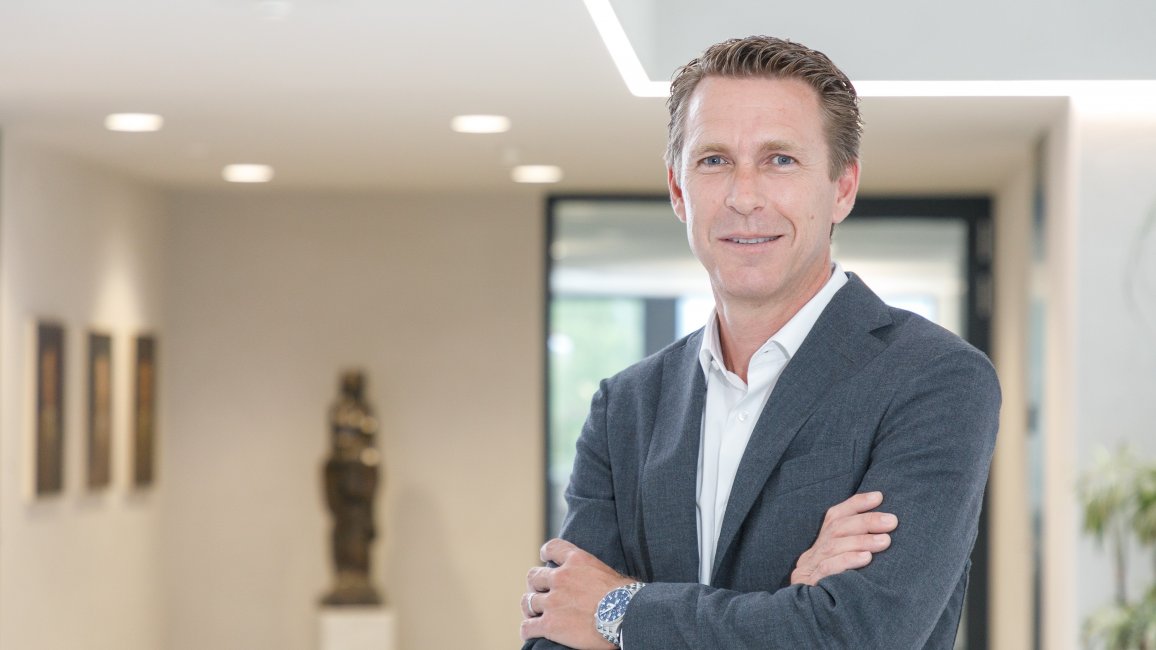 The last four months have left the world with bated breath. They have also been challenging for the company. How have you dealt with them?
We have been through a truly intense time. Countries such as South Africa and Turkey were very strongly affected by the pandemic and issued corresponding restrictions against it. Many measures had to be implemented in the countries in a short period of time. Their purpose was to protect employees and maintain the operations classed as systemically relevant at our plants.
Can you name a few examples?
What was very important and not particularly easy was procuring personal protective equipment such as masks, gloves and disinfectant. Furthermore, we had to ensure that employees could get to and from work safely. Here we reorganised transport for them. A key task was providing continuous information to our staff about the situation, measures, rules of conduct and the responsibility of each individual. The company's care combined with the continuous communication strengthened the trust and team spirit for everyone.
AMET is a young region with high growth potential. How has it developed in recent years?
We have done a lot to exploit the potential you are referring to. To put it in figures, we have grown from 8 to 20 plants over the last five years and the number of employees in the region has grown from 650 to 2,400. Our turnover increased approximately twofold during this period.
What are the reasons behind this exceptional growth?
In 2015 and 2016, we set up new plants for our customer Unilever in Konya, Turkey, and Jeddah, Saudi Arabia. ALPLA's joint venture with Egypt's Taba Group in 2016 was another milestone. This added two more sites in Obour just outside of Cairo. In 2018, we opened our first plant in the strategically important Dubai. But the lion's share of the growth is attributable to the acquisition of Boxmore Packaging in South Africa in 2017.
This was the largest acquisition in our company's history. What significance did this have for the region?
The acquisition comprised nine production sites with a total of approximately 1,000 employees. Not only was it crucial to entering the South African market – it was also crucial to our strengthening and expanding our customer relations right across the continent. The customer and product synergies are the perfect fit for our growth strategy in Africa.
South Africa is once again the focus of activities right now. What's happening there?
Our new Sub-Saharan Africa headquarters are currently under development in Lanseria outside of Johannesburg. With the new build, we are making a clear commitment to the region and it demonstrates that we have big plans on this continent. The groundbreaking ceremony was held in February, and the building work is expected to be completed in 2021. We spent a long time looking for the right location. And now we can announce that we found it in the direct vicinity of the airport in Lanseria. The precinct's expansion into a megacity is one of the government's projects for the future. The local authorities will be spending 100 million euros on just the expansion of the airport over the next five years.
What other plans are there for the AMET region?  
We have spent the past two years integrating the large increases in sites and in the workforce into the existing company structure. We are now shifting our focus to new plants and countries. Currently we are looking at several in detail and performing market studies accordingly. These studies aim not only to research the customer potential, but also analyse the political and commercial risks in each country.
More information on ALPLA's activities in AMET is available on the company website: https://www.alpla.com/en/africa-middle-east-turkey
Factbox
ALPLA has been operating in the AMET region since 2014. It opened its first plant there in Johannesburg.
It now operates in eight countries with 20 base plants and two in-house plants.
ALPLA primarily produces PET preforms, PET bottles, caps and special plastic packaging there.
The region's top five customers are Coca-Cola, Pepsi, Unilever, P&G and Henkel.
Do you like our texts? Perhaps even so much that you want to use them in your own media? Then please get in touch with us beforehand!