13th April 2023
What are the benefits of the EU Packaging Regulation?
On 30 November 2022, the European Commission presented the draft for new Europe-wide rules for packaging. Less waste, more recycled material, reusable instead of disposable packaging and a strong circular economy are the objectives. What do the suggestions mean for ALPLA and the world of plastics, and where do we still need clarification and improvements?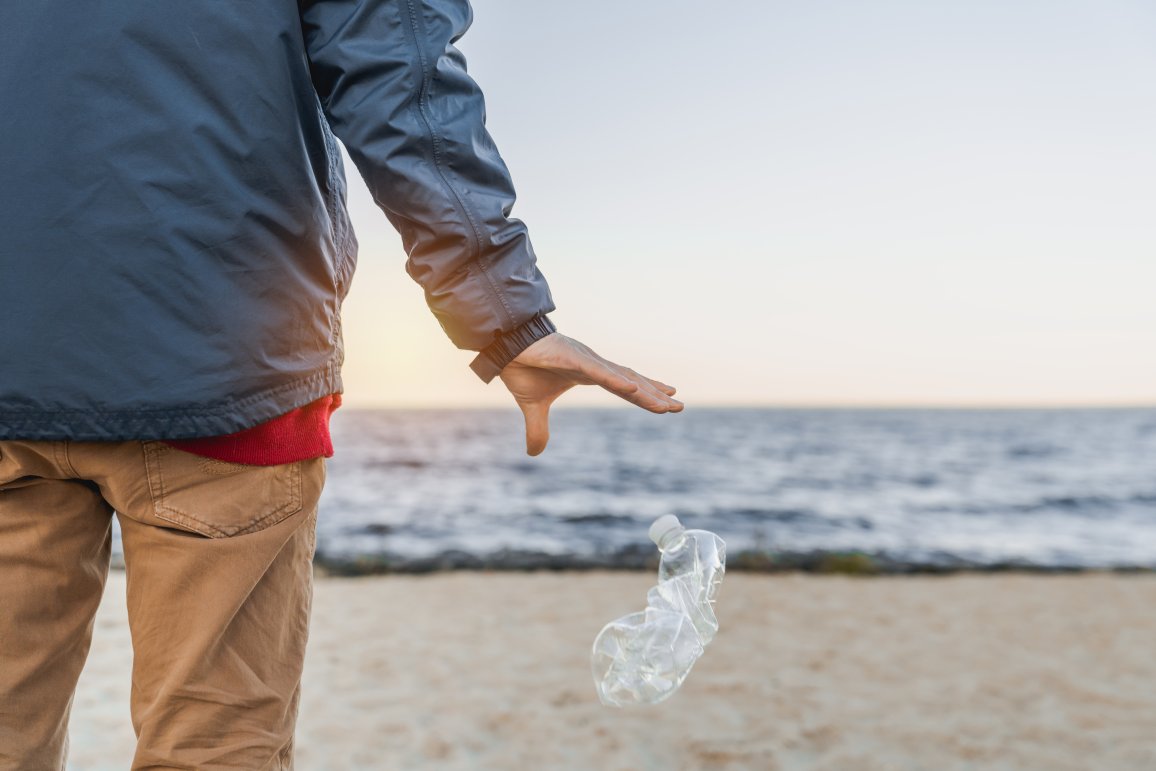 Climate neutrality by 2050 and circular economy instead of miscellaneous regulations: in the future, standardised rules for packaging will apply in all EU countries. Strict regulations and bans are intended to reduce waste, increase the use of post-consumer recycled material (PCR) and promote recyclable and refillable solutions. The European Commission presented the draft of the new EU Packaging Regulation to Parliament and the Council on 30 November 2022 – the legally binding regulation is due to follow in mid 2024. Countries such as Austria and Germany have already started implementing proposals such as standardised collection systems for light packaging made of plastic, metal and composite materials, deposit systems for beverage bottles, and reusability requirements for takeaways.
ALPLA set itself its own targets back in 2018: only manufacturing fully recyclable packaging solutions by 2025 and at least 25% PCR material. With these ambitious targets and successful projects such as reusable PET and bottles made from 100% recycled material, the company is already pre-empting many things. The plastics specialist welcomes the EU proposal and sees a need for correction at the same time.
Quotas and bans
By 2030, all packaging should be recyclable and economically recycled in the EU. The aim is to reduce the demand for primary raw materials and strengthen the market for secondary raw materials through a Europe-wide quota for the use of PCR materials in plastic packaging. This figure is 30% for PET packaging for food and pharmaceutical products and for disposable plastic drinks bottles, 10% for food-grade non-PET plastic packaging and 35% for all other plastic packaging. These quotas are set to increase significantly again by 2040, when 50% is the benchmark for plastic packaging for food and pharmaceutical products or 65% for disposable plastic drinks bottles and all other plastic packaging.
Reusable packaging is also to be promoted through quotas and binding deposit systems. In the future, beverages and food also have to be offered in reusable or refillable packaging. By 2030, the minimum requirement is 20% for instantly consumed hot and cold drinks, and 10% for takeaway meals and beverages. From 2040, this figure will rise to 80 and 40%. Unnecessary disposable packaging for fruit and vegetables is to be banned immediately, and miniature packaging in hotels from 2030 onwards. The EU is fighting oversized packaging by limiting the empty volume to 40%. An EU-wide labelling obligation is intended to provide clear information on material, collection and disposal for all packaging. In addition, the EU intends to introduce rules for the use, design, disposal and recycling of compostable plastics such as coffee capsules, tea bags and fruit labels. With all these measures, the EU promises to reduce emissions from 66 to 43 million tonnes by 2030 and reduce waste by 5% – and by 2040, this figure is even set to rise to 15%.
Tunnel vision on plastics
ALPLA supports the proposal, but has some blind spots to point out. 'We are contributing to climate goals with sustainable plastic solutions. But for a truly ecological circular economy and fair competition, all materials have to be included,' says Volker Glöckner, Public Affairs and Circular Economy Specialist at ALPLA. ALPLA is therefore urging that minimum production and recycling quotas as well as for deposit systems be treated equally. This also applies to the calculation of the EPR (extended producer responsibility) fees that manufacturers have to pay on the basis of criteria of recyclability and possibly also the proportion of recycling to collection and recovery systems. In addition to considering all materials, ALPLA also suggests taking the CO2e footprint into account.
When defining targets for reuse, the company also advocates taking the ecological footprint into account. 'The tunnel vision on plastics prevents an objective assessment, sometimes promotes less environmentally friendly solutions and thus damages the goal of reducing emissions,' explains Glöckner. ALPLA is critical of the currently envisaged recycling rate of food-grade polyolefins (HDPE, LDPE, PP). 'The European Food Safety Authority (EFSA) has so far not allowed the use of mechanically recycled plastic in direct contact with food. However, a shift towards energy-intensive chemical processes contradicts the climate targets,' continues Glöckner. ALPLA therefore advocates an exemption and a new review five years after the regulation comes into force. 'This creates scope for developing innovations in mechanical recycling,' emphasises Glöckner in conclusion.
More information:
Volker Glöckner, Public Affairs and Circular Economy Specialist.
Do you like our texts? Perhaps even so much that you want to use them in your own media? Then please get in touch with us beforehand!