Hard/Koropi, 14th June 2019
Growing big on the packaging market for pharmaceutical products
With the acquisition of Argo S.A. in October 2018, ALPLA significantly extended its footprint in south-eastern Europe. Including the first production site in Greece and a fourth in Romania. But more importantly, ALPLA gained access to ARGO's decades of experience on the packaging market for pharmaceutical products.
ALPLA is currently investing significantly in the ARGO sites and their capacities. For example in an extension of the ISO 7 Clean Room to serve the increasing demand for eyedroppers. Furthermore, ARGO Greece will serve as a knowledge hub for the pharmaceutical market. With this approach, the already ongoing knowledge transfer and the cooperation of all ALPLA sites that are operating in the pharmaceutical sector (ARGO, ALPLA TABA and ALPLA SA) will be intensified.
Dr Eugenia Tsartolia, General Manager at ARGO recounts gladly: 'Since ALPLA acquired ARGO, many positive developments have taken place. We gained technology and knowledge from ALPLA. Plans were made to extend our production facilities. Becoming ALPLA's knowledge hub for the pharmaceutical market will boost our research activities. Additionally, the integration in ALPLA's global network gives us completely new opportunities and further strengthens our growth dynamic.'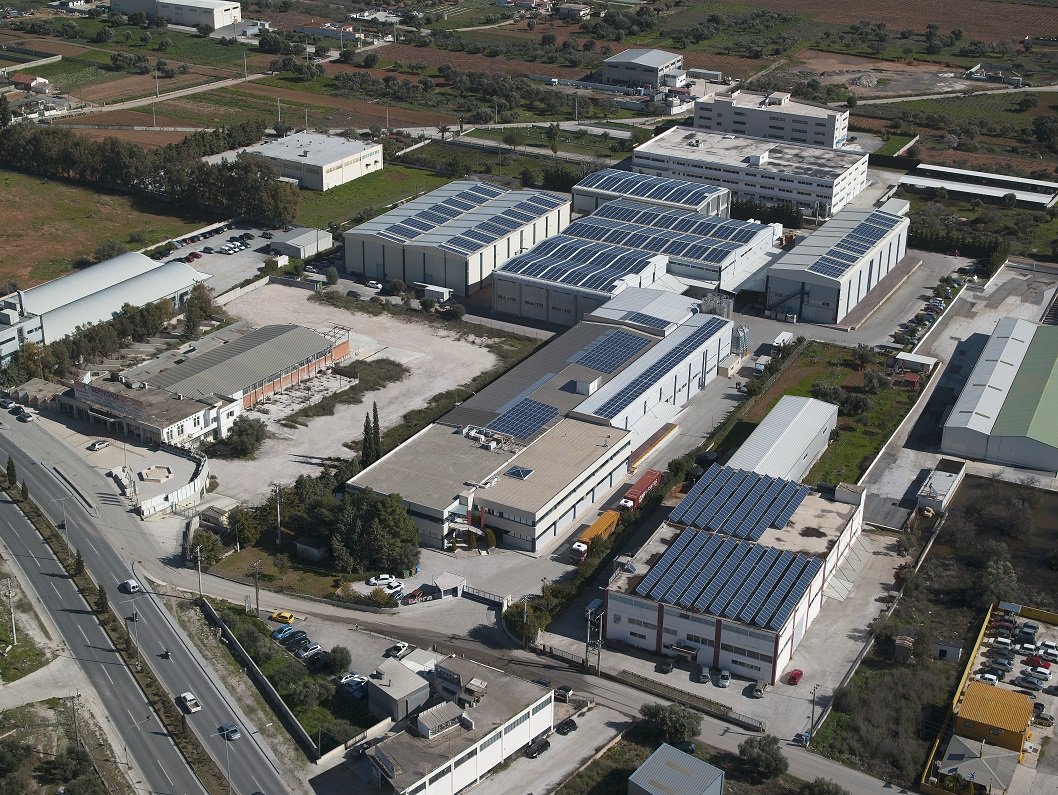 ARGO's experience on the pharmaceutical market
ARGO was founded in 1970 in Athens, Greece, as a consulting firm for the packaging sector. The company quickly started producing packaging for healthcare and personal care products on its own. In 1996, the first clean-room production was installed. From that time on, ARGO constantly extended its activities in the pharmaceutical sector.
The sites in Koropi, Greece and Bucharest, Romania, are certified for the production of packaging for pharmaceutical products and hold the following certificates:
ISO 9001:2015 (quality management)
ISO 14001:2015 (environmental management)
ISO 15378:2015 (quality management to design, develop and manufacture primary packaging materials for medicinal products, with reference to Good Manufacturing Practice, GMP)
ISO 13485:2016 (quality management to design, develop and manufacture medical devices of Class I with or without measuring function)
The certifications ISO 15378:2015 and ISO 13485:2016 were just recently renewed by the Swiss Association for Quality and Management Systems (SQS). Compliance with international standards and regulations is further assured both by in-plant procedures and external accredited organisations or labs.
The product portfolio of ARGO for the pharmaceutical sector spans from bottles and jars to closures and dosing system. Amongst ARGO's customer portfolio are multinational companies, strong regional players and local companies. Besides products for the pharmaceutical market, ARGO produces packaging materials for the end markets of personal care including printed tubes, crop protection and chemicals, and detergents.
'ARGO offers the perfect starting point for ALPLA to become a major player on the packaging market for pharmaceutical products. They have a strong portfolio and an excellent market knowledge', says Rainer Widmar, Regional Manager CEE at ALPLA, and adds: 'I am proud that the integration of ARGO, which is supported by our corporate program management, is proceeding so well. Both sites are very collaborative and work hand in hand on our future market positon.'
Advantages of the acquisition
With this acquisition, the best of both companies came together: ARGO 's extensive knowledge of the pharmaceutical market and their long-lasting international customer relations, and ALPLA's decades of technological leadership in producing high-quality rigid packaging combined with the company's global footprint. ALPLA is now able to offer a wide variety of packaging for pharmaceutical products of the highest quality on a global scale. 
'At ALPLA TABA, we have been supplying the pharmaceutical industry in the Middle East and Africa for 28 years. Thanks to the acquisition of ARGO, the pharmaceutical packaging sector at ALPLA has grown to a completely new level. Together with our experience and market knowledge, we can offer a much more diverse product portfolio for the pharmaceutical industry. And we can learn a lot from each other', summarises Ahmed Shalaby, CCO at ALPLA TABA.
Future steps
By uniting such a diverse spectrum of competences and integrating the pioneers at ARGO into the ALPLA family, new innovations are expected very soon. Already in autumn this year, ALPLA is going to present its joint strength in the pharmaceutical sector at CPhI 2019 in Frankfurt.
Do you like our texts? Perhaps even so much that you want to use them in your own media? Then please get in touch with us beforehand!