6th June 2018
World Environment Day 2018: ALPLA is committed to environmental protection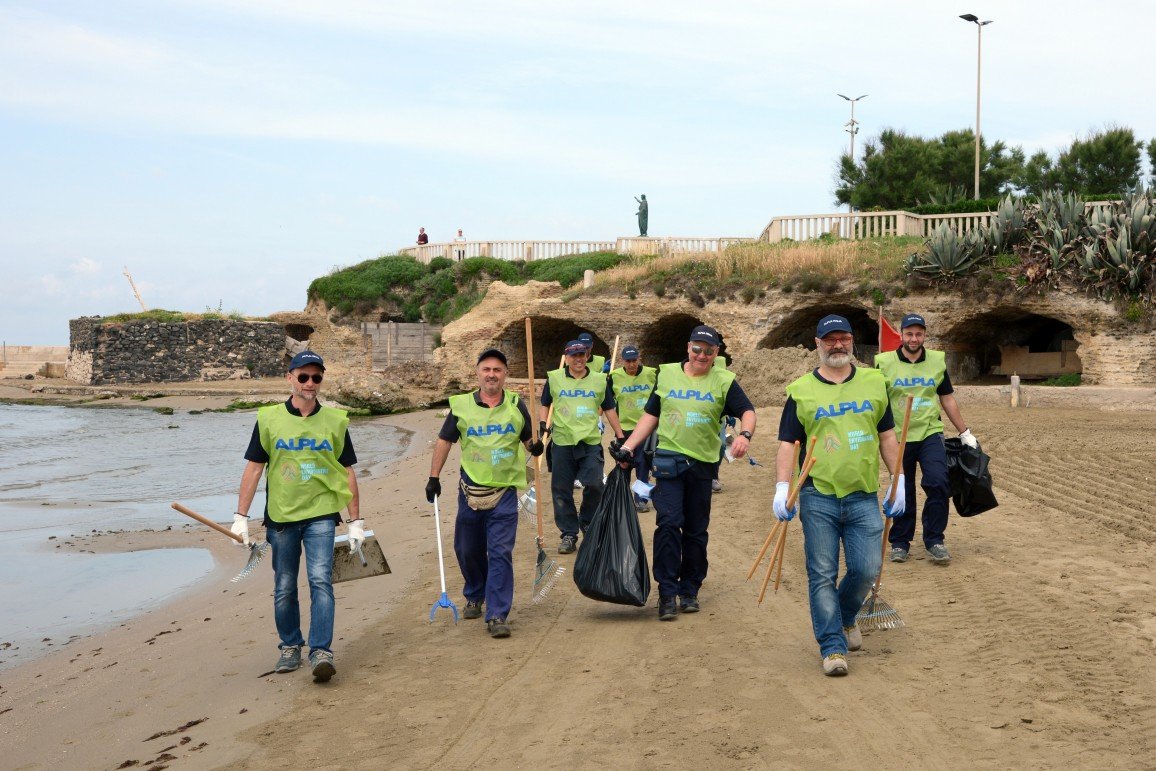 Financial support for 'Waste Free Oceans' and 'The Ocean Cleanup', as well as global employee campaigns
To mark World Environment Day on 5 June, the family company ALPLA is supporting two non-profit organisations in the fight against pollution of our oceans. The Austrian plastic-packaging specialist is also organising cleanup campaigns throughout the world.
In the days around World Environment Day, ALPLA is pointing the way forward in terms of environmental protection. A large number of ALPLA's 176 sites across four continents worldwide answered the company's call and got involved in cleanup campaigns. Employees cleaned up rubbish around the company's grounds and surrounding areas and disposed of it appropriately.
'Sustainability is a key part of our company's philosophy. We encourage and welcome the commitment of our employees worldwide towards a clean environment,' says ALPLA CEO Günther Lehner. 'I would like to thank you all for your commitment.'
Initiatives against marine littering
The Austrian-based company also supports two non-profit organisations which fight against the pollution of the world's oceans. 'The Ocean Cleanup' strives to collect rubbish from the oceans using special cleanup system. 'Waste Free Oceans' collects plastic waste from the oceans and coasts and recycles this into 'ocean plastic'. The initiative cooperates with companies which use this plastic to make new products. Both organisations have received considerable amounts of money.
5 June: Environment Day
In 1972, the United Nations declared 'World Environment Day' on the opening day of the first Conference on the Human Environment in Stockholm. Around 150 countries have been celebrating the day with events and campaigns ever since. The motto for 2018 is 'Beat Plastic Pollution'.
More information about the organisations supported: https://www.wastefreeoceans.org and https://www.theoceancleanup.com. Information about World Environment Day: http://worldenvironmentday.global/en
About ALPLA:
ALPLA is one of the leading companies in plastic packaging. Around 19,300 employees worldwide produce custom-made packaging systems, bottles, closures and moulded parts at 176 sites across 45 countries. The high-quality packaging is used in a wide range of areas, including for food and drinks, cosmetics and care products, household detergents, washing and cleaning agents, engine oils and lubricants. ALPLA also operates recycling plants at three locations (Austria, Poland, Mexico) with an annual capacity of 65,000 tonnes of food-grade rPET. ALPLA celebrated its 60th anniversary in 2015.
Press contact
ALPLA
Erik Nielsen
Team Leader Corporate Communications
+43 5574 602 1701