Hard, 5th June 2018
Banning individual plastic products is ineffective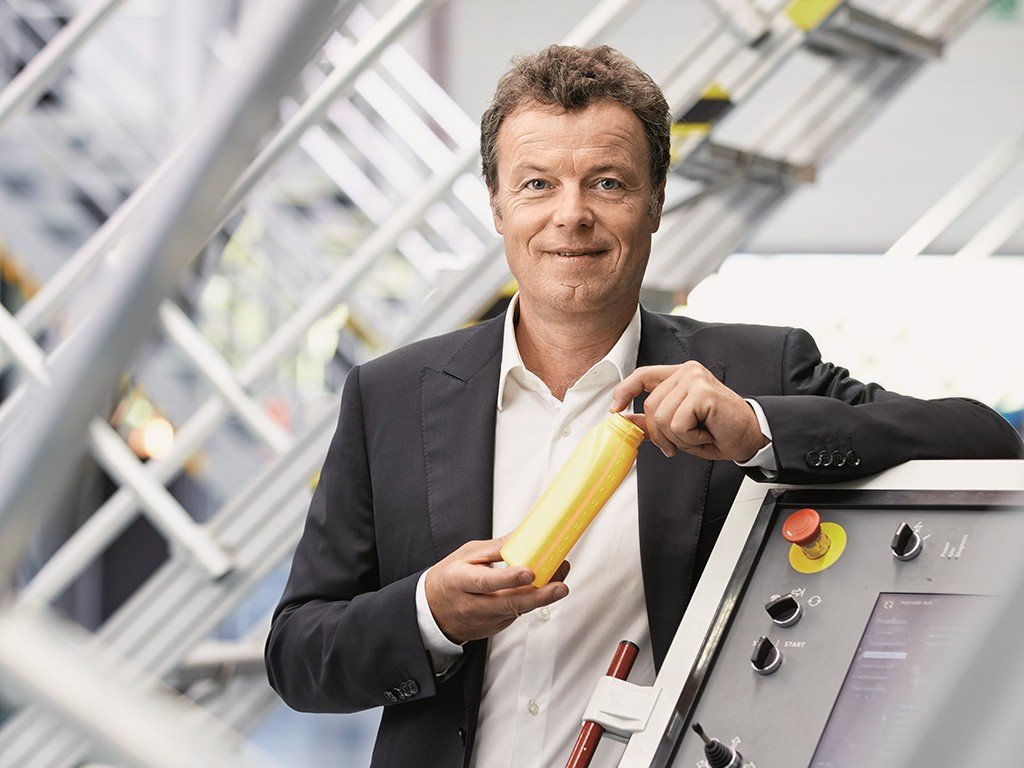 ALPLA backs recycling and the circular economy – this is where legislation is needed
Hard, 5 June 2018 – ALPLA, the Austrian packaging solutions specialist, takes a highly critical view of planned EU regulations on single use plastics. Banning individual products threatens the European Circular Economy Action Plan in its entirety. As well as educating consumers thoroughly, sustainable collection and processing solutions to support plastic recycling, and the circular economy in turn, would be more beneficial.
According to ALPLA CEO Günther Lehner, one major critique of the proposed directive concerns the definition of single use products: 'the term "single use plastics" is misleading and confuses consumers. It creates the impression that these products are avoidable, although there are concrete grounds for single use, such as hygiene or transportation requirements.'
Rather than confusing consumers, educating them would be more effective, adds Lehner. 'Consumers must understand that after use, packaging does not become worthless rubbish, but valuable raw materials for industry. By disposing of products properly, everyone can contribute to the circular economy and help prevent pollution of the world's oceans.' Legal guidelines are required to create the conditions for a functional and effective circular economy, says Lehner.
Recycling: reducing greenhouse gases, protecting fossil resources
Demand for recycling materials has risen significantly. As the ALPLA CEO has frequently pointed out, over the past three years, the conversation has moved away from being purely about costs. Sustainability as a principle has become entrenched in the industry, not least due to rising consumer demand. 'We see the European Commission's Plastics Strategy published in January as a positive signal. It sets out an important framework for the industry. The expansion of recycling capability in Europe is particularly welcome. This gives recycling-friendly design a significant boost,' Lehner insists.
Technology has come a long way
ALPLA operates three recycling plants: in Austria, in Poland and a joint venture in Mexico. 'We have invested a great deal in our recycling operations in recent years. Technology has come such a long way that we are now able to produce recycled PET at our Wöllersdorf site with only a tenth of the greenhouse gas emissions for new goods,' says Lehner. He believes the recycling industry has enormous potential and can make a major contribution to achieving global CO2 targets.
'The major advantage of plastic, particularly PET, is its good recycling capability. New substances, such as biobased plastics, are opening up new sustainable prospects for the future of the industry. In all honesty, I think the planned bans put these successes and efforts at risk,' worries Lehner.
Weighing the alternatives
With regard to alternative packaging solutions, Lehner wonders 'whether the alternatives are better for the environment. In my opinion, the lack of clarity means that problems are just shifted onto other raw materials instead.'
More information: www.alpla.com
About ALPLA:
ALPLA is one of the leading companies in plastic packaging. Around 19,300 employees worldwide produce custom-made packaging systems, bottles, closures and moulded parts at 176 sites across 45 countries. The high-quality packaging is used in a wide range of areas, including for food and drinks, cosmetics and care products, household detergents, washing and cleaning agents, engine oils and lubricants. ALPLA also operates recycling plants at three locations (Austria, Poland, Mexico) with an annual capacity of 65,000 tonnes of food-grade rPET. ALPLA celebrated its 60th anniversary in 2015.
Press contact
ALPLA
Erik Nielsen
Team Leader Corporate Communications
+43 5574 602 1701