12th October 2020
ALPLA presents climate-neutral recycling process for PET
By switching the recycling process to green electricity from hydropower and wind power and enabling compensation of unavoidable emissions through CO2 certificates (1)
The ALPLA Group, global manufacturer of plastic packaging and recycling specialist, presents a climate-neutral recycling process for PET.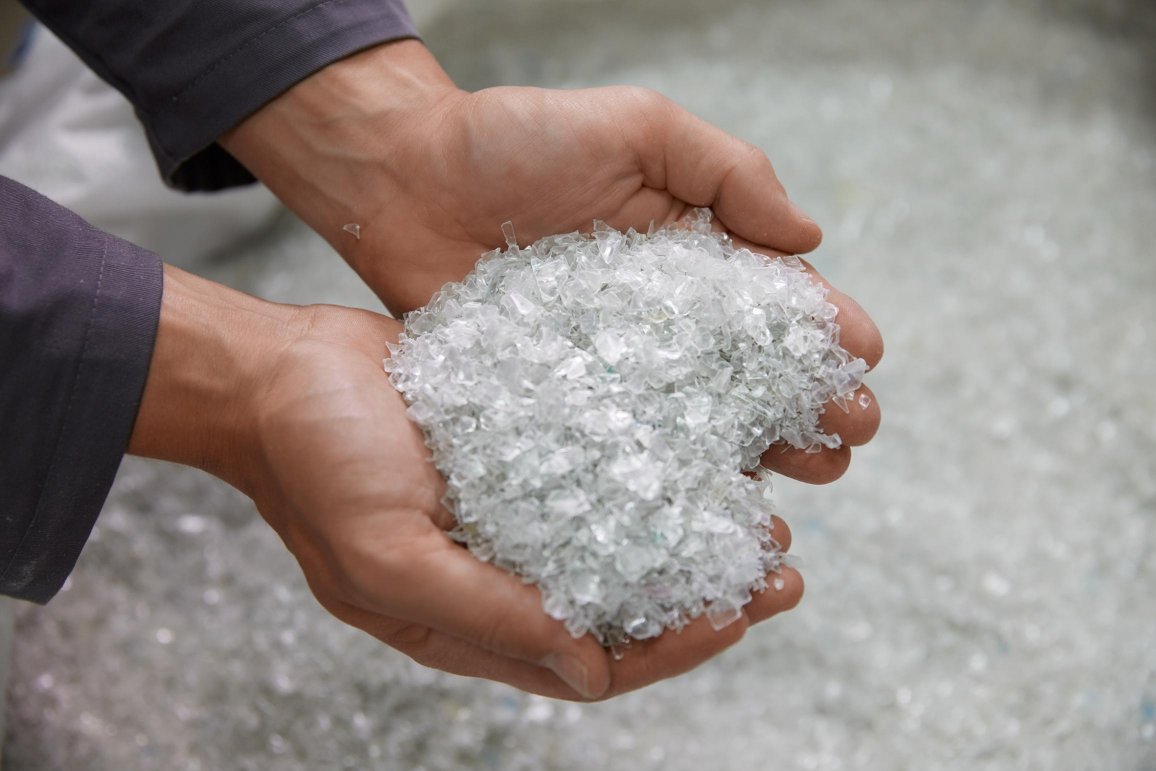 (revised version dated 26 January 2021) In order to optimise the recycling process for rPET (= recycled polyethylene terephthalate) in terms of its climate impact, ALPLA switched the PET Recycling Team recycling plants in Wöllersdorf, Austria, and in Radomsko, Poland, to an electricity mix from renewable sources. 'This measure has already had a major impact on the carbon footprint of our food-grade regranulate: calculations showed up to 90 per cent less emissions in the production of rPET compared to virgin material (1). Market feedback on this further development has been very good,' explains Georg Lässer, Head of Recycling at ALPLA.
In addition, the company enables its customers to make the manufacturing process for rPET climate-neutral by purchasing certificates. To this end, the remaining and currently unavoidable emissions are neutralised via CO2 certificates – from the collection of PET bottles through collection systems, the sorting and delivery of input material to the plants and the use of energy and materials in the recycling process itself to company cars and employee commuting. 'This not only makes a significant contribution to climate protection, but also illustrates the value of used plastics,' says Lässer.
Selected projects with a social background
To compensate for greenhouse gas, ALPLA has chosen specific projects in cooperation with the Climate Neutrality Alliance 2025 and the social enterprise Helioz. In Nicaragua, a reforestation project is being supported. In China, traditional coal-fired cooking stoves are being replaced by stoves that can be heated with biomass. They not only reduce emissions enormously, but also prevent health hazards caused by harmful exhaust air. In Ethiopia, a total of 5,000 household packages (incl. modern cooking stoves, vegetable seeds, seedlings and training) are financed. In regions in Asia and Africa, ALPLA supports the Helioz organisation providing solar devices to monitor water disinfection in PET bottles.
Recycling to protect the climate
According to life cycle assessments, packaging with a high proportion of recycled material makes an important contribution to climate protection. With rPET, which is produced in a climate-neutral manner, ALPLA helps its customers to implement their sustainability goals. 'We are once again proving that solutions that set a great example for the entire industry are achievable through the close cooperation of packaging managers and manufacturers as well as recycling experts under one roof,' Lässer concludes.
Links to the named organisations: www.klimaneutralitaetsbuendnis2025.com and helioz.org
Notes:
(1) According to ISO 14021:2016. Product carbon footprint of 0.21 kg CO2e / kg (Wöllersdorf; 04/27/2020) or 0.23 kg CO2e / kg (Radomsko; 09/07/2020) calculated according to ISO/TS 14067:2018 by the independent consulting firm c7-consult based on data from the database ecoinvent 3.6 (2019) (https://www.ecoinvent.org/home.html). In addition to CO2, all other greenhouse gas emissions were also taken into account and converted into CO2 equivalents.
Media
Press contact
ALPLA
Erik Nielsen
Senior PR & Corporate Communications Manager
+43 5574 602 1701