Hard, 13th June 2018
ALPLA-founder Alwin Lehner deceased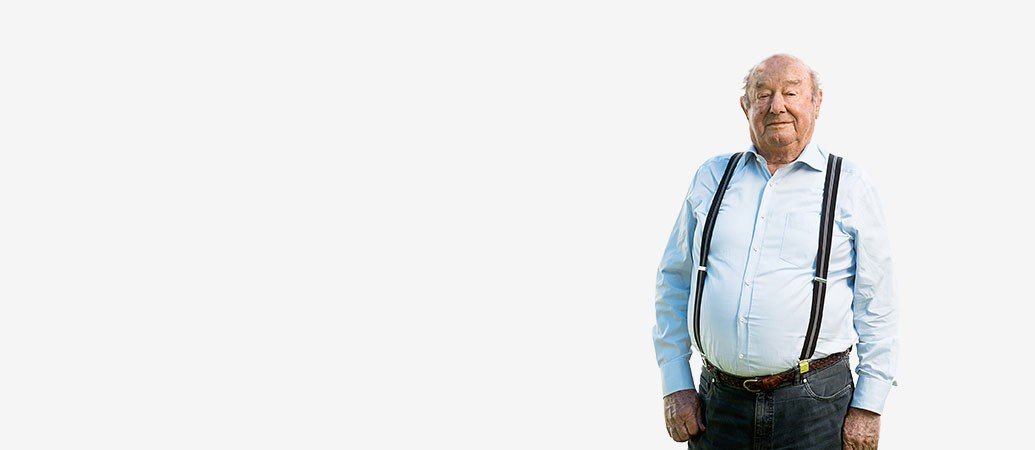 Hard, 13th June 2018 – Alwin Lehner, founder of the Austrian packaging solutions specialist ALPLA – died on Tuesday evening at the age of 86.
On the evening of the 12th of June 2018, Alwin Lehner passed away. Alwin Lehner, born in 1932 in Bregenz, founded "Alpenplastik Lehner Alwin GmbH" together with his brother Helmuth Lehner. He led the company to international success.
As a mechanical engineer, he acted as the innovative force during the beginnings of the company. He was always interested in and passionate about technical challenges and was the lead in pioneering inventions. Only nine years after the company was founded, he laid the foundation for ALPLA's worldwide presence. The first plants outside of Austria were opened in 1964 in Markdorf, Germany and 1968 in San Joaquin, Venezuela. In 1997, Alwin Lehner retired from the operational management of the ALPLA group to continue to concentrate on technical developments. His role as the CEO of the company was handed over to his son Günther Lehner. Following his retirement he visited the ALPLA headquarters almost daily.
More information about the company: www.alpla.com
About ALPLA:
ALPLA is one of the leading companies in plastic packaging. Around 19,300 employees worldwide produce custom-made packaging systems, bottles, closures and moulded parts at 176 sites across 45 countries. The high-quality packaging is used in a wide range of areas, including for food and drinks, cosmetics and care products, household detergents, washing and cleaning agents, engine oils and lubricants. ALPLA also operates recycling plants at three locations (Austria, Poland, Mexico) with an annual capacity of 65,000 tonnes of food-grade rPET. ALPLA celebrated its 60th anniversary in 2015.
Press contact
ALPLA
Erik Nielsen
Team Leader Corporate Communications
+43 5574 602 1701