17th January 2023
ALPLA recognises internal projects with Sustainability Award
Smart water monitoring, the advancement of women in India and the efficient plugging of air leaks – three innovative projects from among 50 submissions were recognised in the second edition of the ALPLA Sustainability Award in 2022. With their ideas, ALPLA employees are making a significant contribution to optimising the use of resources and increasing the competitiveness of the global packaging and recycling company.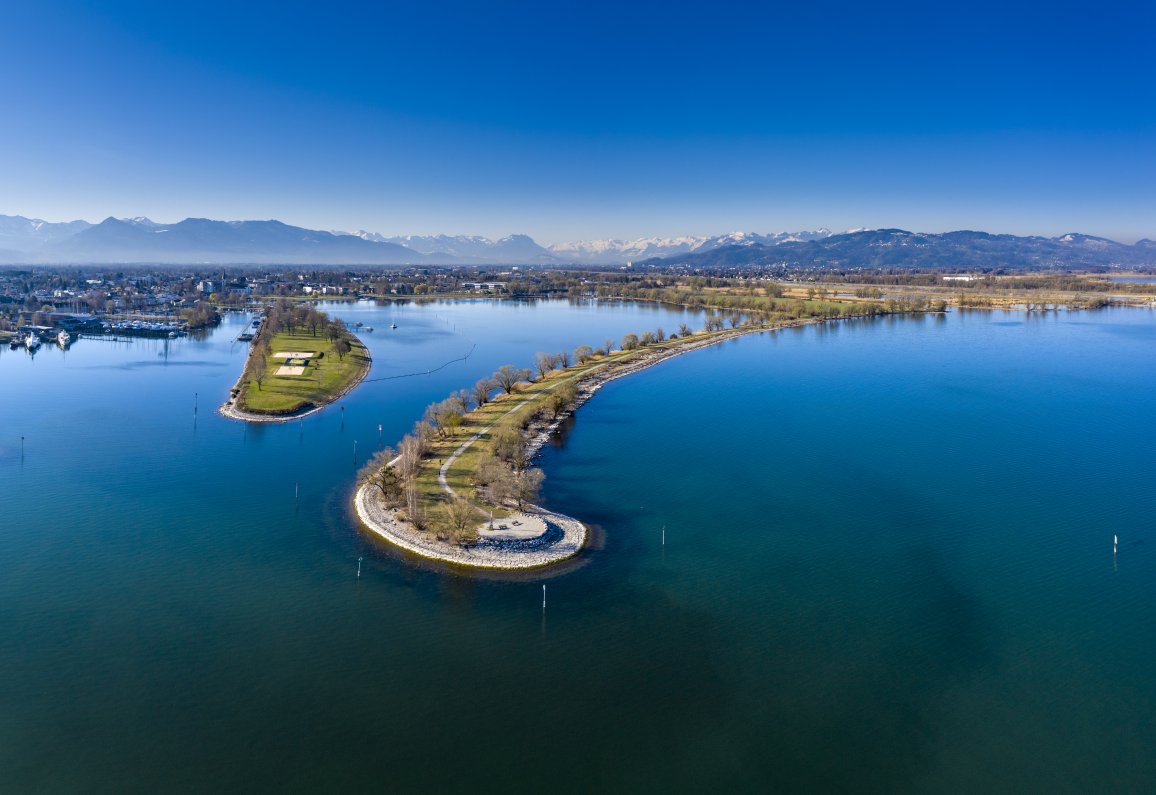 ALPLA employees submitted 50 sustainable projects to the second Sustainability Award 2022. These included the promotion of recycling and reducing waste, making internal processes more efficient and protecting local ecosystems. In addition, there were social projects in the ALPLA regions. The second edition significantly surpassed the successful 2021 premiere with 33 global submissions and the winning project to reduce non-reusable waste in Bridgwater, UK.
'We are delighted with the numerous projects submitted and would like to congratulate the winners in particular. We were also very impressed and inspired by all the other initiatives. We are already looking forward to the next award,' says Linda Staib, Senior Sustainability Manager at ALPLA.
Following shortlisting by the Corporate Strategy, Sustainability & Circular Economy department, the three-member jury decided to recognise three sustainable projects: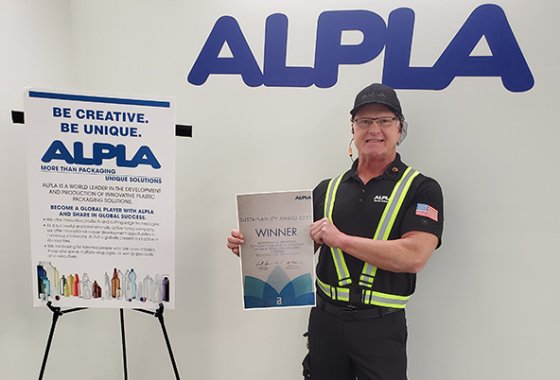 First place: smart monitoring of water consumption
The unknown causes of water losses in the cooling cycles of the injection moulds had resulted in higher costs and, in some cases, even downtime at ALPLA North America. Digital pulse flow water meters attached to the pipes were used to determine losses caused by mould changes, leaks and tank overflows. In addition, specially programmed alarms now warn of excessive water consumption. As a result of these measures, the consumption of 16 of the 22 monitored facilities was significantly reduced by a total of 970 cubic metres of water.
Second place: advancement of women in India
Back in early 2021, the team at ALPLA's Indian plant in Silvassa in the union territory of Dadra welcomed 27 young female engineers and female university graduates. Eleven other female employees followed in the course of the year. A further 13 women were recruited at other plants throughout the country. ALPLA also supports the women with accommodation, a safe work environment and transport, and in so doing is increasing the proportion of women in industrial occupations in India.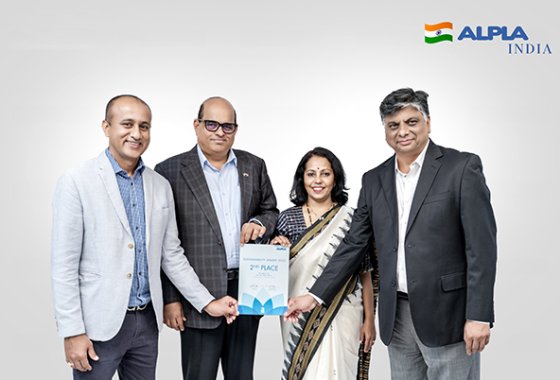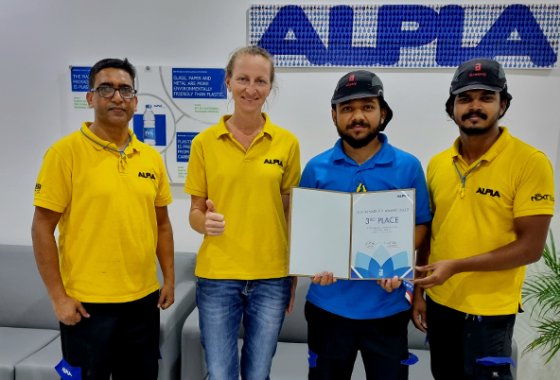 Third place: systematic plugging of air leaks
In Dubai, a team of ALPLA employees initiated a project to plug air leaks. Any leaks are identified in systematic monthly measurements performed on the running machines. This ensures that the infrastructure, machinery and pipes are free of leaks at all times, thereby eliminating downtime. The installed device also measures the effects of a leak and the possible losses until the fault is rectified.
Do you like our texts? Perhaps even so much that you want to use them in your own media? Then please get in touch with us beforehand!