14th January 2020
Design for recycling: the perfect concept for sustainable material
If closed-loop material cycles are to be possible, the entire life cycle of a new product must be considered before any design sketches can start. ALPLA also believes strongly that designing for recycling when developing or improving packaging solutions is a critical factor of success on the journey to a circular economy.
If we at ALPLA were to look back on 2019 and choose a phrase to sum up the year, we can say with relative certainty that it would be 'circular economy'. International conferences and fairs, customer requests, cooperation with suppliers, new partnerships in recycling, search fields for innovation… The list of activities characterised by the demand for the circular economy is seemingly endless.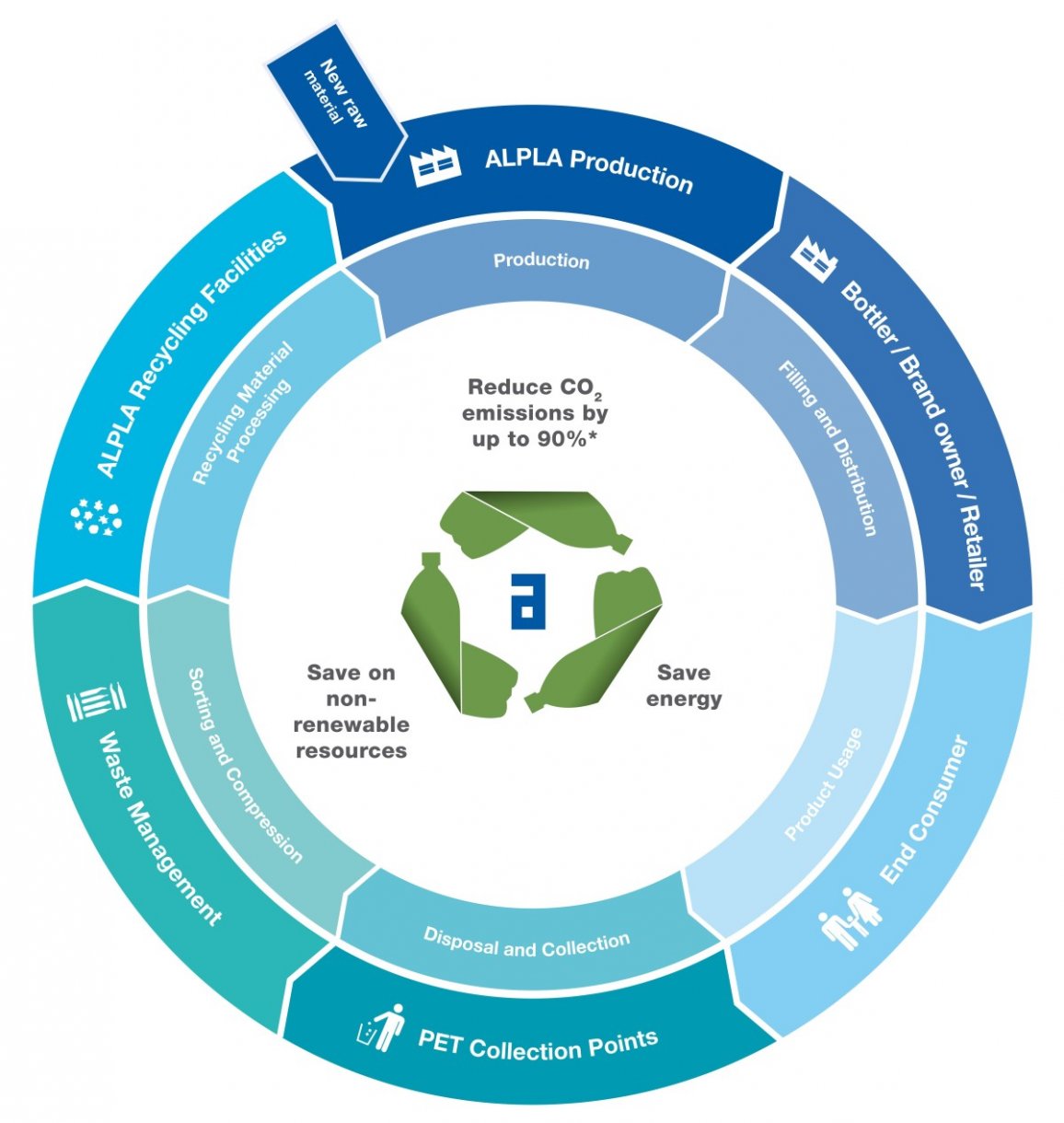 The bird's-eye view
We are happy to say that ALPLA has always sought the best possible solutions for its customers, for example by constantly designing packaging to be as light as possible or forgoing unnecessary additives just for the savings alone. However, that is not enough for us. A holistic view – essentially a bird's-eye view – of the entire life cycle of a packaging product is needed more than ever. This in turn requires interdisciplinary collaboration by departments such as those for product design or research and development with production and recycling experts as well as our corporate-sustainability specialists.
The circular economy: all wheels in motion
For us, the development of a new packaging solution starts after its use. In other words, the recycling of a beverage or detergent container does not just start at collecting and sorting. The circular economy can only be made a closed loop when the materials used are compatible with the cycle.
Maybe the questions asked by our experts might bring some clarity to these confused starts and finishes: what happens to the packaging once the product is fully consumed? Do consumers know how to dispose of it? Does the packaging system allow a thorough removal of residues? Are there established recycling streams for the materials used? Can common sorting systems recognise the materials without issues? Do caps, labels, adhesives or inks reduce otherwise good recyclability? What barriers are truly necessary and what additives are most suitable for this without lowering the quality of the recycling stream? How should we design the packaging so that a high proportion of recycled material is brought back into the packaging?
And if all that were not complex enough, design for recycling also requires that the packaging's functionality be guaranteed. After all, we all know that the packaging's handling, durability, product protection and logistics cannot suffer from the ideal recyclable packaging.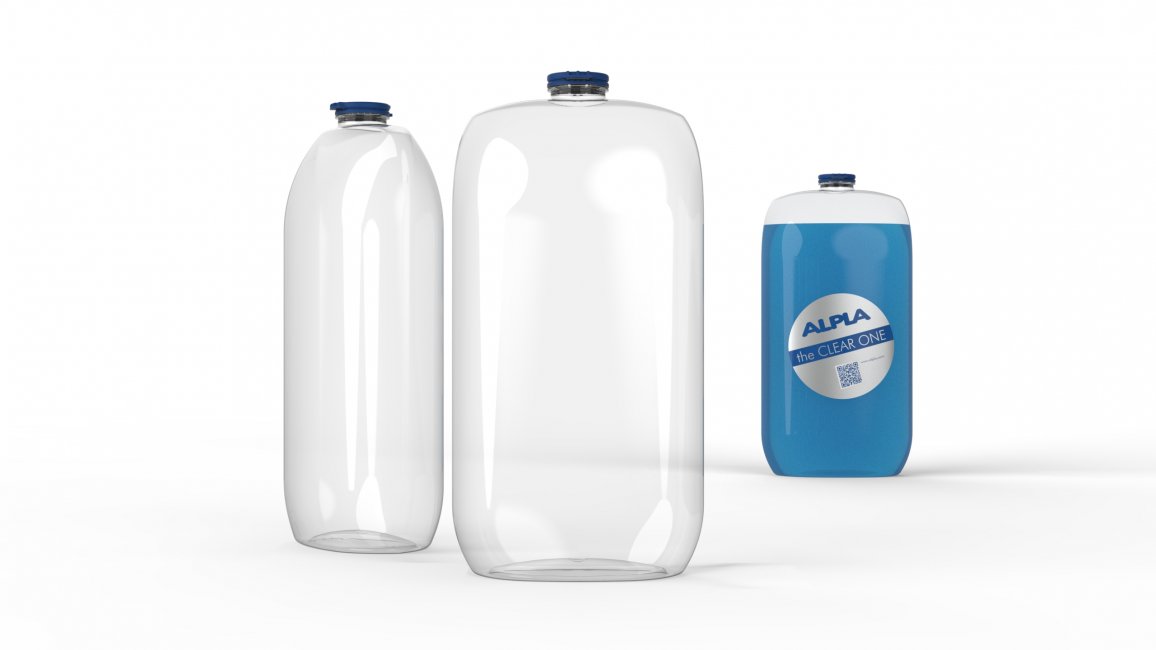 The Clear One
Although the requirements are demanding, design for recycling does not have to be like fitting a round peg in a square hole – and ALPLA has shown this with its innovation, The Clear One. We had to consider the following things when we started development, as my colleague Martin Diem (ISBM Expert) explains: 'Using this new packaging solution, we want to offer a highly recyclable, attractive alternative to pouches. At the moment, refill containers frequently consist of multilayer films that are considered difficult to recycle. In comparison, PET is a material that is very easy to recycle, which is why The Clear One is made from it.' The packaging body consists of one layer of PET and the cap of recyclable PP.
The packaging resembles a typical refill container both visually and to the touch. It is transparent, oval-shaped and has a small opening that makes it easy to cleanly refill the product in larger containers. Its weight – at 9.8 grams (including cap) – and 0.1 millimetre thick walls are also extremely minimal. Different caps (threaded and snap-on are resealable, heat-sealed films are suitable for single-use applications) are possible along with various decorations (stickers, sleeves or direct printing). After use, The Clear One can be folded up effortlessly and disposed of with the household recycling (yellow sack or bin).
The benefits of The Clear One at a glance:
low weight
PET monomaterial
100 per cent recyclable (established recycling flow, reduces CO2 emissions)
use of recycled material (rPET) possible
resealable, ideal for refill containers
various filling volumes can be realised
easy residue removal, fold-up
handy stand-up base
Do you like our texts? Perhaps even so much that you want to use them in your own media? Then please get in touch with us beforehand!