24th June 2020
#plasticpackaging: Improved roll-on deodorant bottle
Leakproof and reliable
Consumers use care products every day, and often even more than once a day. So it is not only appealing design that matters, but also straightforward and reliable handling.
The version of the conventional roll-on deodorant bottle optimised by ALPLA is impressive in terms of both functionality and quality. The improved fit of the roller ball means this packaging solution for deodorants is sealed – there is no leakage even when the product is in transit or when the packaging is shaken. The roller ball nonetheless rolls especially well, allowing the product to be applied evenly to the skin. Additionally, the cap is weight-optimised, resulting in a 10 per cent reduction in the material used. Our experts can advise our customers on flawless label design or can assist with modifications on the bottling line.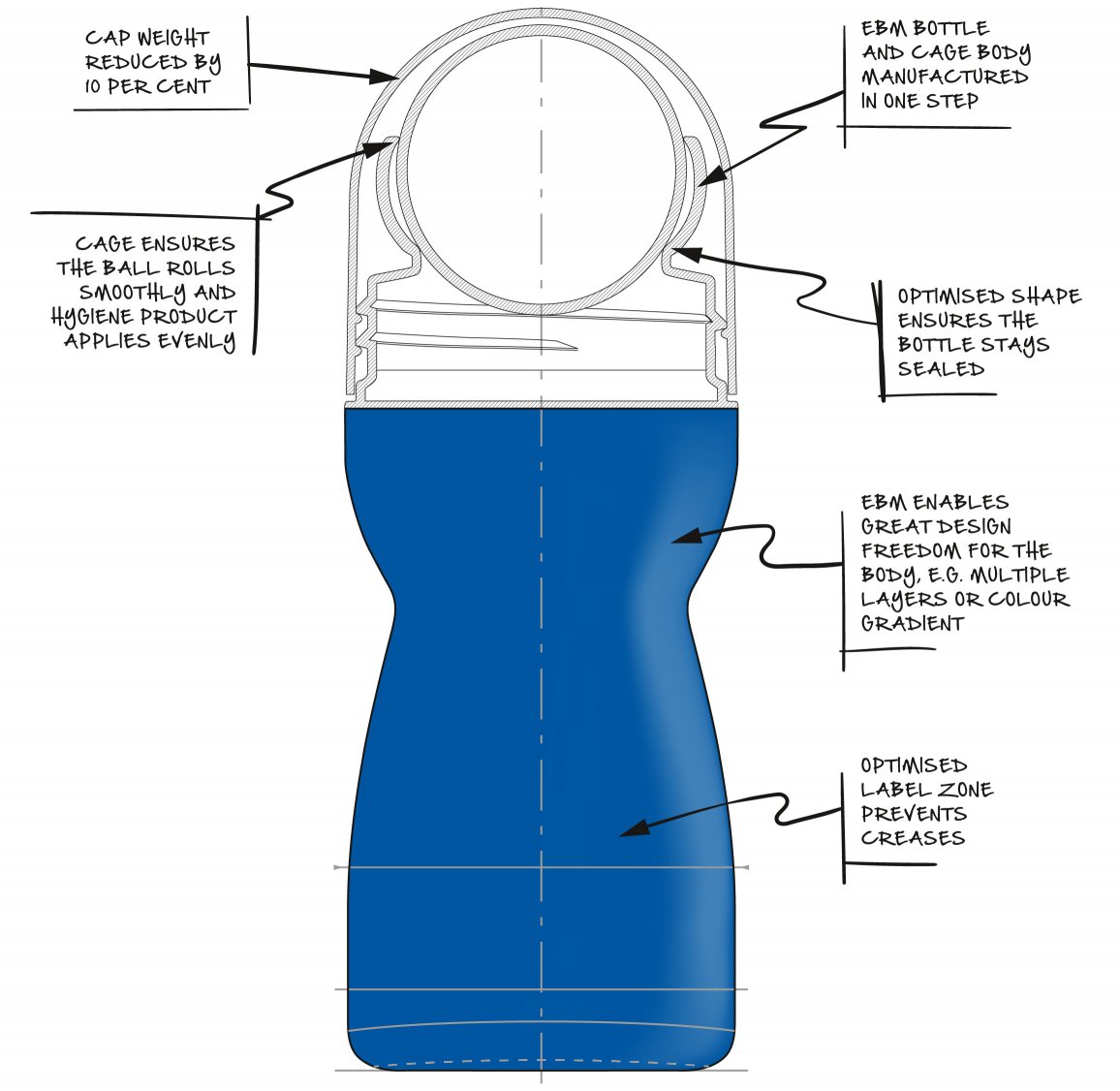 Technology: EBM
Bottle material: HDPE
Cap material: PP
Weight-reduced cap: 10 per cent less material
Weight: 24 grams (not incl. roller ball)
Contents: 65 ml
Benefits: improved roller ball fit, leakproof, high functionality for convenient application
Market-ready packaging solution, in the market in Mexico since early 2020
Your contact at ALPLA: Alexander Draxler (Global Sales Director)
'The fit of the roller ball in the upper part of the packaging is crucial to the bottle's ability to be leakproof. At the same time, you have to ensure that the roller ball will roll when the deodorant is applied. We came up with a solution here that sets our roll-on bottle apart from others available in the market in terms of functionality and quality.'
Aron Böhler, Head of the Packaging Management team at ALPLA
Do you like our texts? Perhaps even so much that you want to use them in your own media? Then please get in touch with us beforehand!