4th June 2021
'Green to green' for CO2 savings of up to 90 per cent
In cooperation with ALPLA, the Slovenian mineral water company Donat replaced its PET and glass packaging entirely with 100 per cent green rPET bottles. This cuts its carbon emissions by up to 90 per cent.
Under the motto of 'green to green', ALPLA initiated the use of 100 per cent green rPET bottles to replace the 100 per cent virgin-material PET and glass bottles conventionally used by the Slovenian mineral water company Donat. Donat's decision to discontinue the use of virgin PET bottles and reusable glass packaging is resulting in an annual saving of around one million litres of drinking water and some 98,000 kilowatt-hours of electricity. 12,000 kilograms of cleaning product can be eliminated in this way too. This cuts its carbon emissions by up to 90 per cent.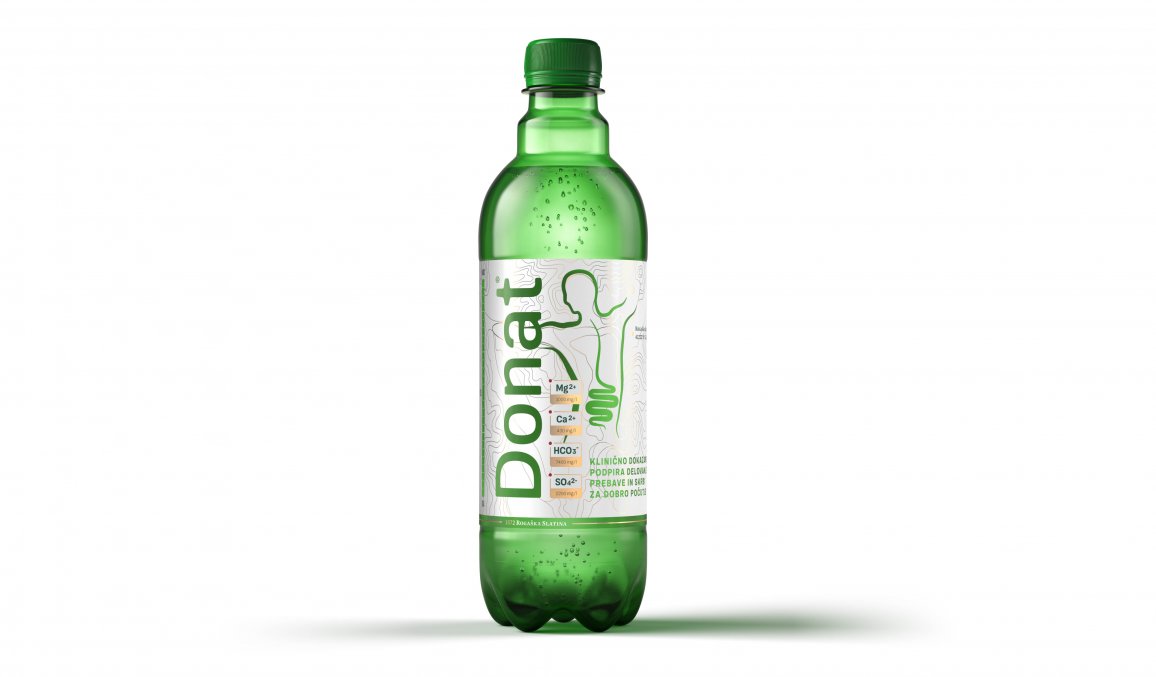 Christian Hude-Burian, Plant Manager PET Recycling Team.
Bottles from Slovenia
As the Slovenian market is dominated by green PET bottles, it made sense for ALPLA to choose a 'green to green' approach. Green bottles are collected in Slovenia and recycled at the ALPLA recycling plant in Wöllersdorf, Austria, and then go back onto supermarket shelves as new rPET mineral water bottles.
'We have been involved in closed-loop recycling in Slovenia since 2014 and we turn four to five thousand tonnes of Slovenian PET bottles into rPET at PET Recycling Team in Wöllersdorf. When the opportunity arose for us to use green rPET for the Donat bottles, we seized it and began to collect and separate these bottles, which would normally end up in non-food recycling. The result is a sustainable recycling project with a long-term partnership and a win-win situation for both companies,' says Primoz Agrez, Multi-Country Manager, Balkan/Adria, at ALPLA.
1,300 tonnes a year
Donat's total volume amounts to 35 million bottles a year, 30 per cent of which are 0.5-litre bottles and 70 per cent 1-litre bottles. Around 1,300 tonnes of green bottles have to be collected a year in order to meet all of Donat's rPET bottle needs.
Do you like our texts? Perhaps even so much that you want to use them in your own media? Then please get in touch with us beforehand!