14th October 2022
Double honour for ALPLA in the State Prize for Smart Packaging
The Austrian Packaging Day on 13 October in Vienna provided ALPLA with two reasons to celebrate: Vöslauer took first place in the B2C category in the State Prize for Smart Packaging for its jointly developed reusable PET bottle. ALPLA was nominated for the special innovation prize for the world's first PET bottle with a blown handle, made using two-stage stretch blow moulding technology (ISBM).
Packaging solutions of the future are characterised by minimal material consumption, high recyclability and efficient production processes. ALPLA works with dedicated customers to develop lightweight bottles made from high-quality recycled material. The company's commitment to sustainable packaging was rewarded yesterday with the State Prize for Smart Packaging for the climate-friendly reusable PET bottle from Vöslauer and a nomination for the world's first PET bottle with a handle, made using the ISBM process.
Best B2C packaging: a lightweight, sturdy and climate-friendly reusable bottle
In spring, Vöslauer launched the first modern reusable PET bottle for the Austrian market. This sustainable one-litre bottle was developed in collaboration with ALPLA. Weighing just 55 grams, it saves around 30% of CO2 emissions and almost 90% in weight compared to the reusable alternative made from glass. As a result, this innovative solution not only reduces material consumption at Vöslauer by 400 tonnes, but also emissions during production, transport and storage by around 420 tonnes of CO2 per year.
'The reusable PET bottle developed together with Vöslauer illustrates how demand, a sense of responsibility, a hunger for innovation and technological expertise can reduce the carbon footprint,' emphasises Rainer Widmar, Managing Director, Central and Eastern Europe, at ALPLA. In the State Prize for Smart Packaging, Vöslauer was awarded first place for the best packaging in the B2C category. As the co-developer and manufacturer, ALPLA also has cause to celebrate the award.
Nomination for special innovation prize: world's first PET bottle with a blown handle
Almost 20 years after the initial idea, ALPLA is creating the world's first market-ready PET bottle with a blown handle using two-stage stretch blow moulding (ISBM). The innovative bottle offers several advantages compared to similar products made of HDPE or PET using extrusion blow moulding (EBM): significantly less weight, better mechanical properties, a sophisticated look and is easier and cheaper to manufacture. For example, a two-litre bottle weighs only 95 grams instead of 110 grams – including the HDPE inlay on the handle. This is required for safe and convenient handling.
'In 2015, it became technologically possible to make it happen, and we immediately set about implementing it. The idea had been in the drawer for 12 years. It pays to never give up,' says project manager Adem Demir with delight. 'The nomination for the State Prize for Smart Packaging is a fine acknowledgement of the pioneering work,' he adds. ALPLA is now looking for innovative customers for its patented in-house development.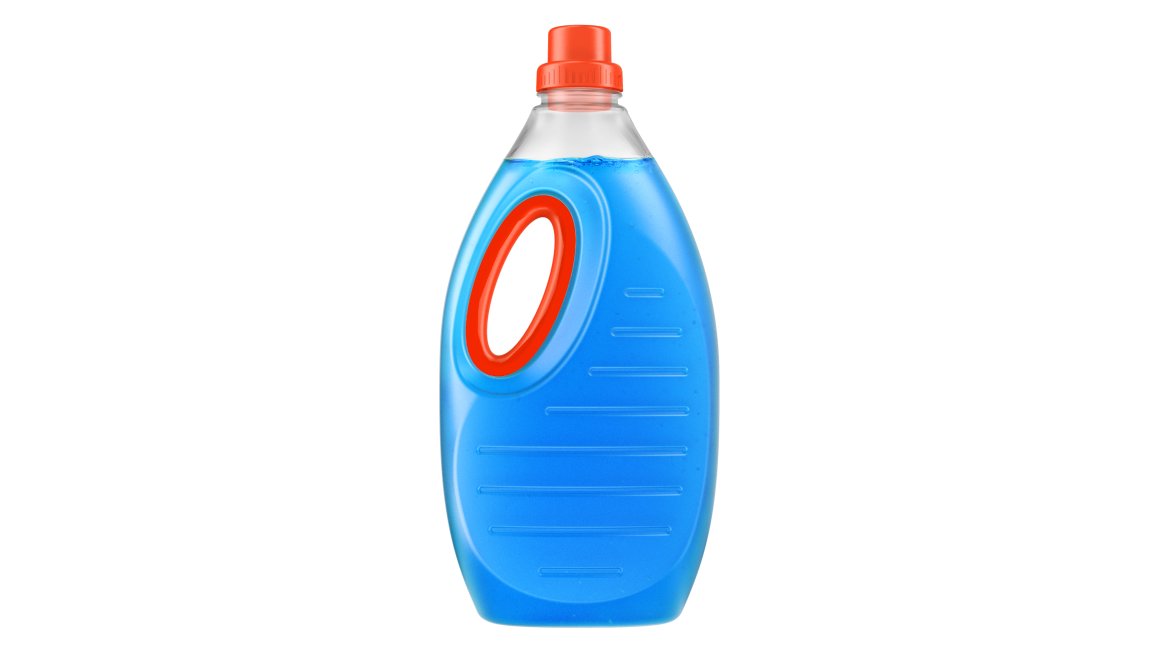 Every two years, the Federal Ministry for Digital and Economic Affairs (BMAW) and the Federal Ministry for Climate Action, Environment, Energy, Mobility, Innovation and Technology (BMK) honour innovative packaging projects. Environmentally friendly solutions are recognised in the categories B2B, B2C and branding, and three special prizes are awarded for innovation, digitalisation and ARA.
Do you like our texts? Perhaps even so much that you want to use them in your own media? Then please get in touch with us beforehand!