15th December 2022
Compaintion: ALPLA develops unique paint bucket for DIY enthusiasts and professionals
ALPLA has a lot more to offer than high-quality plastic bottles and caps. Using state-of-the-art technologies and machinery, the company manufactures pharma packaging, tubes, jars, buckets, capsules, pump dispensers and, most recently, also a multifunctional paint bucket called Compaintion. The latest addition to ALPLA's standard product catalogue is based on a DIY enthusiast's idea and is the ideal solution for straightforward and safe painting while up a ladder.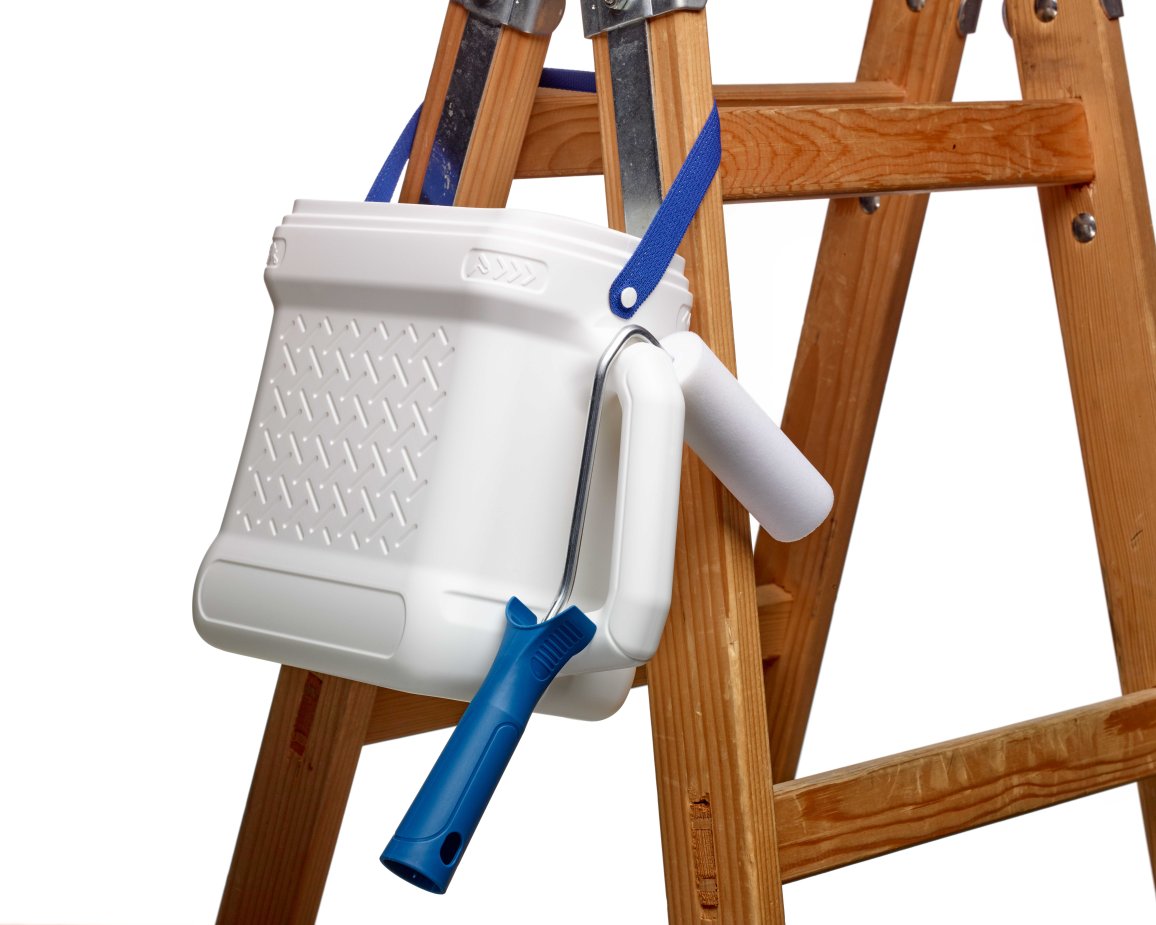 Painting while up a ladder made easy – with its multifunctional Compaintion paint bucket, ALPLA has developed a practical and safe combined solution featuring a strap, a magnetic brush holder and a roll-off grid. Following the initial idea and market analysis, the first prototype was developed, tested and optimised in the internal 3D printing department, with new features then being added. For its mass production, ALPLA is drawing on its technological expertise in the field of extrusion blow moulding (EBM). In the pilot phase, the finished 1,000-millilitre paint bucket was thoroughly tested by DIY enthusiasts and professionals as a set featuring brushes, rollers, adhesive tape and dust sheets – to great success. In the German-speaking world, the Compaintion has been and still is additionally sold via Amazon in order to generate direct consumer feedback.
 
Innovation outside of the core line of business
'The Compaintion is a great example of how ALPLA practises innovation. We think outside the box and are always open to new things. This applies not only to new products in the world of DIY, but also to bio-based products such as our home-compostable coffee capsules and the Paboco paper bottle,' emphasises Daniel Lehner, Sales Director Western Europe, who firmly believes that innovative products outside of conventional plastic packaging will have an important part to play for ALPLA in the future. 'The combination of ingenuity and expertise is one of the strengths of our Family of Pioneers. We identify potential and give good ideas the space they need to evolve,' he adds.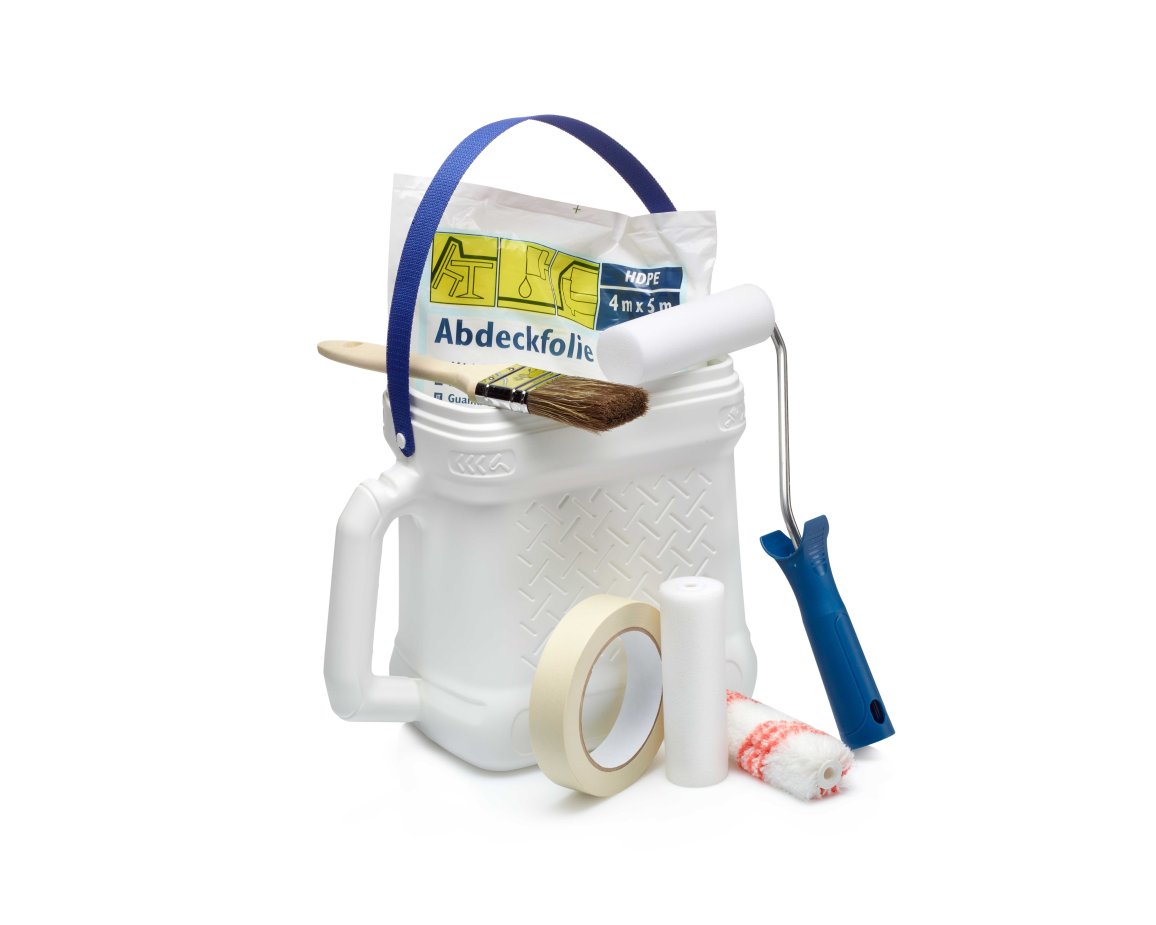 Pilot phase with direct sales and standard product catalogue
The Compaintion is unique in a number of ways. The idea for this practical utensil came about in a private setting and there were not yet any specific customers lined up during the in-house development stage. But the market is undoubtedly large: 'There is currently no comparable solution in this quality and price category. We have the technology, capacity and sales channels needed at our disposal,' reports Daniel Lehner. Following the pilot phase with direct sales to interested DIY enthusiasts and professional painter-decorators, the Compaintion has now been added to the standard product catalogue.
Visit our compaintion site for more information.
Do you like our texts? Perhaps even so much that you want to use them in your own media? Then please get in touch with us beforehand!