Koropi, 24th July 2019
People at ALPLA - Interview with Nefeli Tsapala
This time, our People at ALPLA interview takes us to Greece, dream destination of many. Nefeli is a young, successful businesswoman working at ARGO, a company ALPLA acquired in October 2018.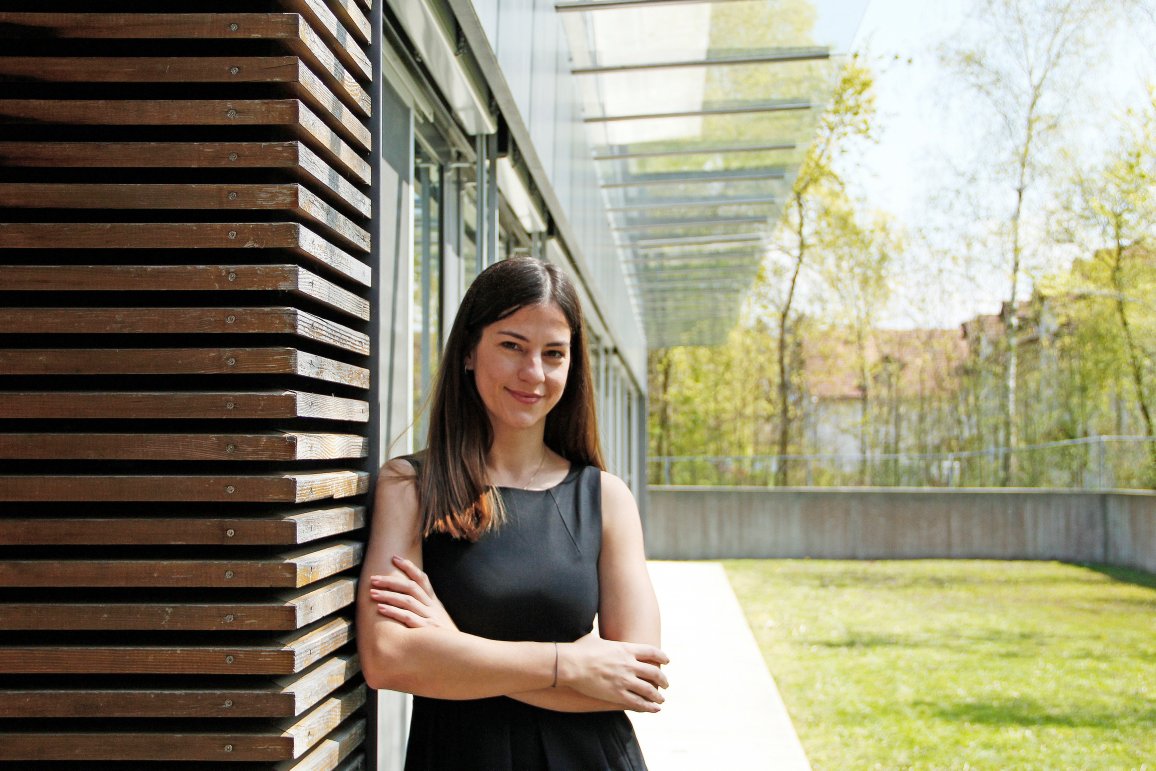 Name: Nefeli Tsapala
Location: Koropi (Greece)
Position: Key Account Manager
How would you describe your job to a child?
Imagine you need to do an art project at school. To buy everything you need for the project, you go to a shop. There you find this person that gives you all the specified accessories and tools that you need for your project. I am like this person – but instead of art supplies, I supply bottles and caps for items we use in our daily life.
What do you find most interesting about working at ALPLA?
ARGO just recently became part of ALPLA. As the transition from the smaller company owned by my family to this global business took place, I was fascinated how well our company cultures fit together. It's still a family environment – regardless of ALPLA's size, it's global operations and the large number of cultures that work within the company.
What is your biggest achievement to date – personal or professional?
My mother had an important role in leading ARGO to becoming a successful, international company. But she still managed to balance her job and being a mum perfectly – although this wasn't easy as a woman back in those days. That is why she is my role model. I have now been working at ARGO for eight years. In this time, I have hopefully been successful in following in her footsteps and pursuing my own career. I am very proud of that.
Please describe ALPLA in your own three words/adjectives:
Leader – multicultural – family-orientated.
Where is your favourite place on earth?
I love to travel, therefore many unique places come to mind. My home country is definitely one of them. Greece is awesome – we have so many great things to see, the food is delicious and the people are very hospitable.
Can you share a unique saying in your mother tongue?
I like the Greek saying 'Κράτα με να σε κρατώ ν 'ανεβούμε το βουνό'. Directly translated, it means 'Let's hold each other to climb the mountain'. It is a call to help each other, overcome challenges as a team and grow together.   
Who was your childhood hero?
When I was younger, I was very much into athletics. I really admired Michael Johnson, an American sprinter. He had a very distinctive running style, and passion to win.
What gets you out of bed in the morning?
I would like to answer something exemplary, like the possibility of experiencing something new. But honestly, it's my dog who wakes me up because he wants to go for a walk.
What is the one thing you cannot resist?
Eating ice cream at the beach.
What question should we have asked you?
Maybe some tips on visiting Greece. I would have suggested renting a sailing boat and enjoying a tour around the wonderful Dodecanese islands.
Do you like our texts? Perhaps even so much that you want to use them in your own media? Then please get in touch with us beforehand!