Santa Rosa, 24th January 2020
People at ALPLA – Interview with John Willauer
John Willauer takes on challenges with great commitment. He finds solutions and surpasses himself. Learn more about our Packaging Engineer from our in-house plant in Santa Rosa (Philippines) in our People at ALPLA interview.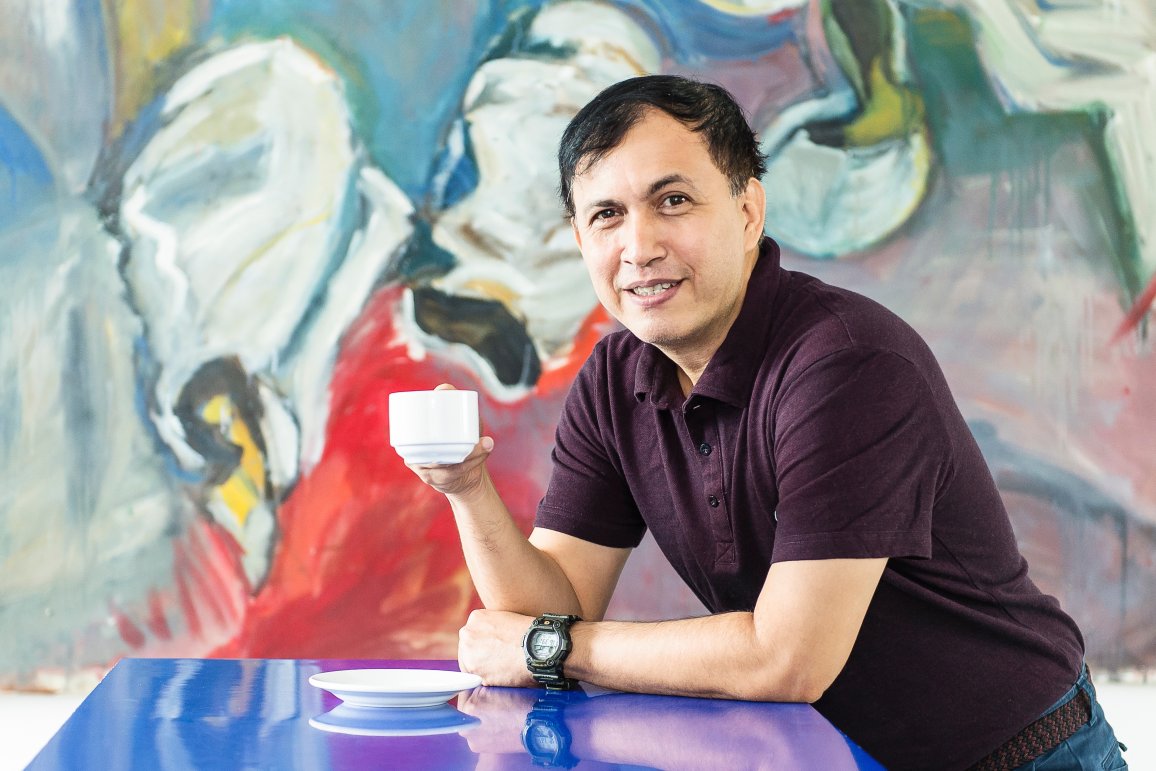 Name: John Willauer
Location: Santa Rosa (Philippines)
Position: Packaging Engineer
How would you describe your job to a child?
Think of those cold, refreshing soft drinks. Together with the guys that mix the drinks, I produce the good-looking bottles in which they are sold.
What does a typical day at work look like for you?
A typical day is like a Christmas stocking full of goodies and surprises: How did yesterday's plans go? Are all project tasks on track? Anything missing? What is the feedback from both internal and external customers? Are there any obstacles emerging? And in between, I'm sipping a brew.
What is the most important device for your work?
A good pen and a notebook with a quality writing surface or my phone. I prefer writing to typing at the beginning of an idea. Whenever it is possible, I prefer a face-to-face discussion or meeting more than replying by email or Skype.
What advice would you give to new employees?
Remember the passion of your first day and keep it alive. You will find that it requires less effort to overcome challenges when you feel engaged. You will work smart without knowing it, and it will not exhaust you. In the end, you will get better results.
Where is your favourite place on earth?
Home. And home is where the heart is. Be it in a faraway destination or in a familiar corner… home will always be with me.
What's your favourite line from a film?
'All is well!' – from the Indian movie Three idiots (2009).
It reminds me to keep a stoic focus on what is dearest to me for the many things coming which are not my choice. Do not focus on success. Just as success follows excellence, excellence might only result from freeing and following your heart.
What gets you out of bed in the morning?
Life is beautiful! And my wife always reminds me of this.
Which came first, the chicken or the egg?
This is like asking if existence came before awareness or if you exist because you are aware. I would say they both exist at the same time, as some theoretical physicists would say. Which comes first is a question of our mind's limitation to process information beyond the conventional linear-track model.
What is the one thing you cannot resist?
A smart conversation. At the end I feel exhilarated, enlightened but not exhausted.
Please describe ALPLA in your own three words.
Speed, trust and mindfulness.
Do you like our texts? Perhaps even so much that you want to use them in your own media? Then please get in touch with us beforehand!