Louveira, 22nd October 2018
People at ALPLA - Interview with Josiani Oliveira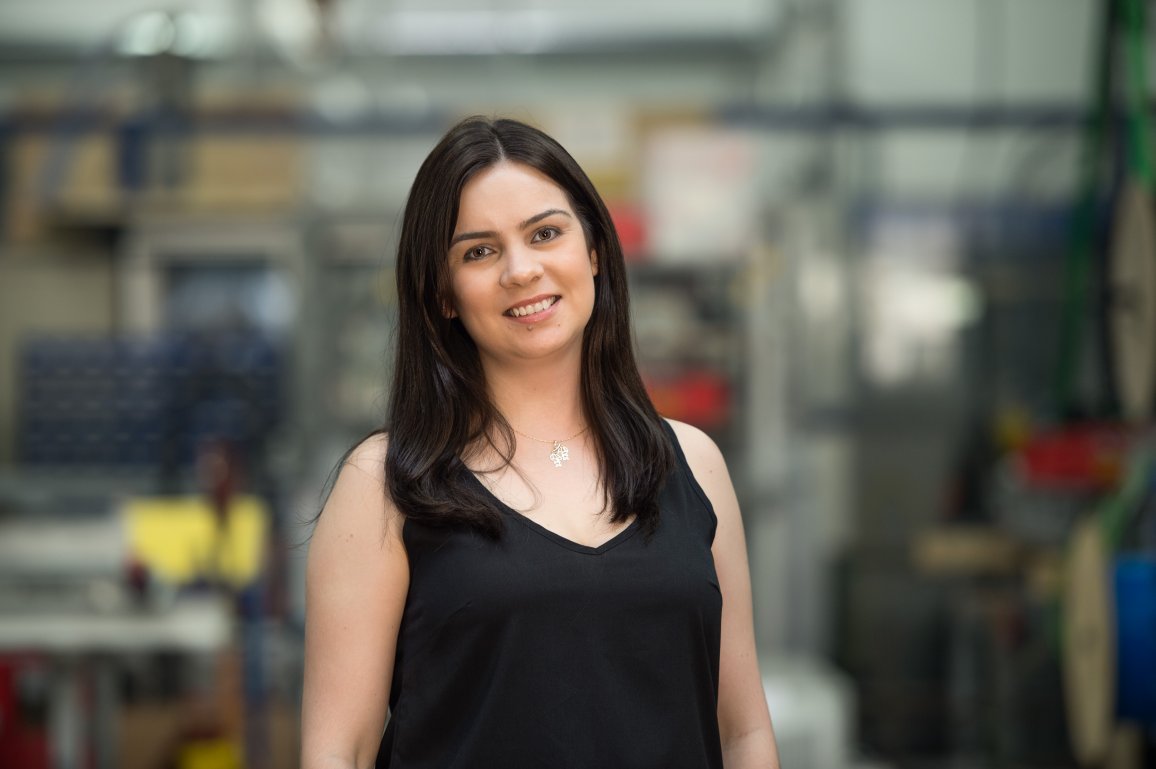 Name: Josiani Oliveira
Location: Louveira (Brazil)
Position: Process Analyst
How would you describe your job to a child?
Do you remember when you used to ask 'why?' for everything? That is what I need to do regarding the process. I need to ask 'why?' several times in order to understand the process and help people find the best way to run it.
What do you find most interesting about working at ALPLA?
The family environment and the way people welcome you anywhere are two things that caught my attention at ALPLA. I feel I am not just one more employee. I am part of the ALPLA family.
What advice would you give to new employees?
Don't stay in your own box. Communicate with everybody! Get to know the ALPLA way of being. Connect with different areas. Explore possibilities.
If you could switch jobs with someone, what job would you choose?
Considering the motto 'the right person in the right place', I feel I am the right person in the right place; I love what I do and feel I still have a lot to contribute. So I wouldn't switch to any other job.
Which project are you currently working on?
'NEXT Journey' – our programme for operational excellence. It is a pleasure to be part of this project, especially because I've been working at a pioneer plant and I have been part of this project from the beginning. And of course, I'm learning a lot, too. For me, it's a unique opportunity.
Imagine you had an extra hour every day. What would you use it for?
I would spend it with my kids, for sure.
What is the one thing you cannot resist?
Chocolate – anyone who knows me knows that.
Please describe ALPLA in three words:
Family, respectful, welcoming.
Can you share a unique saying in your mother tongue?
'Uma andorinha só não faz verão', which means 'one swallow doesn't make a summer', referring to how a team does greater things together than just one person individually.
Where is your favourite place on earth?
There's no place like home!
Do you like our texts? Perhaps even so much that you want to use them in your own media? Then please get in touch with us beforehand!