5th March 2018
Over a decade in China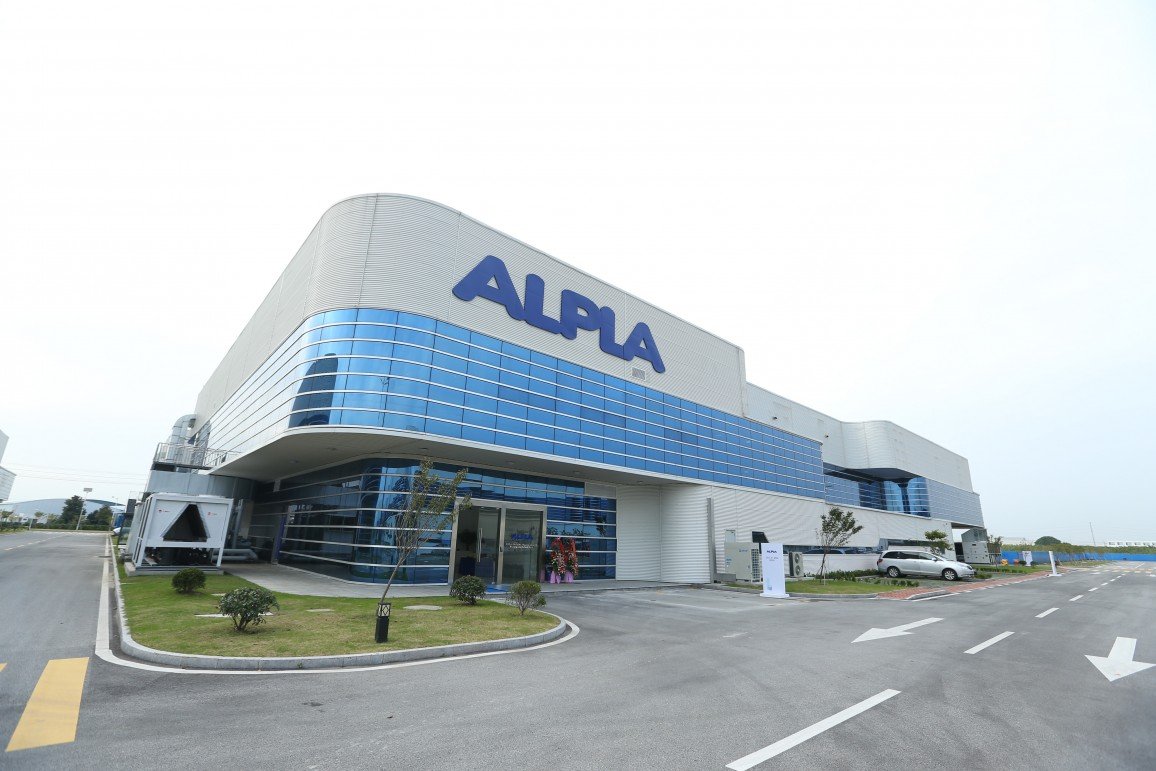 ALPLA is celebratings its 11th anniversary in China this month. We want to take this opportunity to look back over our time in China up to now.
Our journey began in March 2007 in the port city of Tianjin, when we opened our first plant in the East Asian nation. This was the first step for ALPLA towards introducing our plastic packaging systems and solutions in one of the world's most active and successful markets.
Our plant in Tianjin marked a significant milestone both as our first production plant in China and our 100th plant overall. Over the course of almost 11 years, the ALPLA family has now grown to 176 locations.
In November 2015, we opened a new facility in Shanghai, which is home to our regional headquarters, our technical and design center, the Alpla mold shop as well as our future corner, an Austro-Sino apprenticeship programme. The dual training programme was launched in 2013 to provide optimal training for our employees and thus guarantee high quality. Here young people can learn about careers in metals and plastic Technology.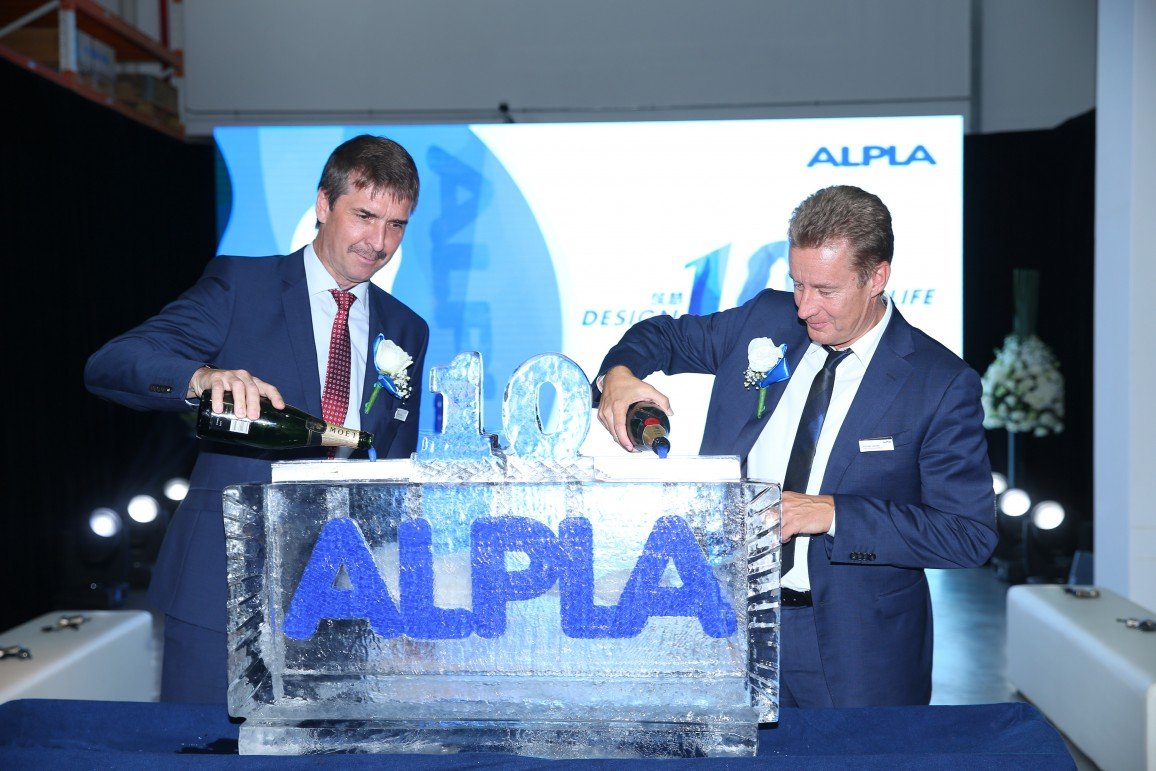 Last year, ALPLA passed the ten-year mark in China. Naturally, this called for a fitting celebration. Our employees, customers, business partners and friends came together to celebrate our anniversary on 18 October 2017. We are proud of our five base plants, our regional headquarters and the technical center in Shanghai as well as our in-house plant in Suzhou.
Although ALPLA came to the Chinese market relatively late, the consumer market is still expanding rapidly. Our managing director for Greater China, Australia and New Zealand, Roland Wallner, confirms this: 'China is certainly one of the key markets for our company.' ALPLA's six plants serve market segments such as food & dairy, cosmetic & beauty care, homecare care and lubricants not only in China but also north-east Asia. To further expand our footprint in the food industry as well as entering the pharmaceutical market in China is one of our strategic targets in the next 3 years. We will need to keep our eyes peeled once again in 2018, as CEO Günther Lehner reveals that 'bigger projects in China' are in the pipeline.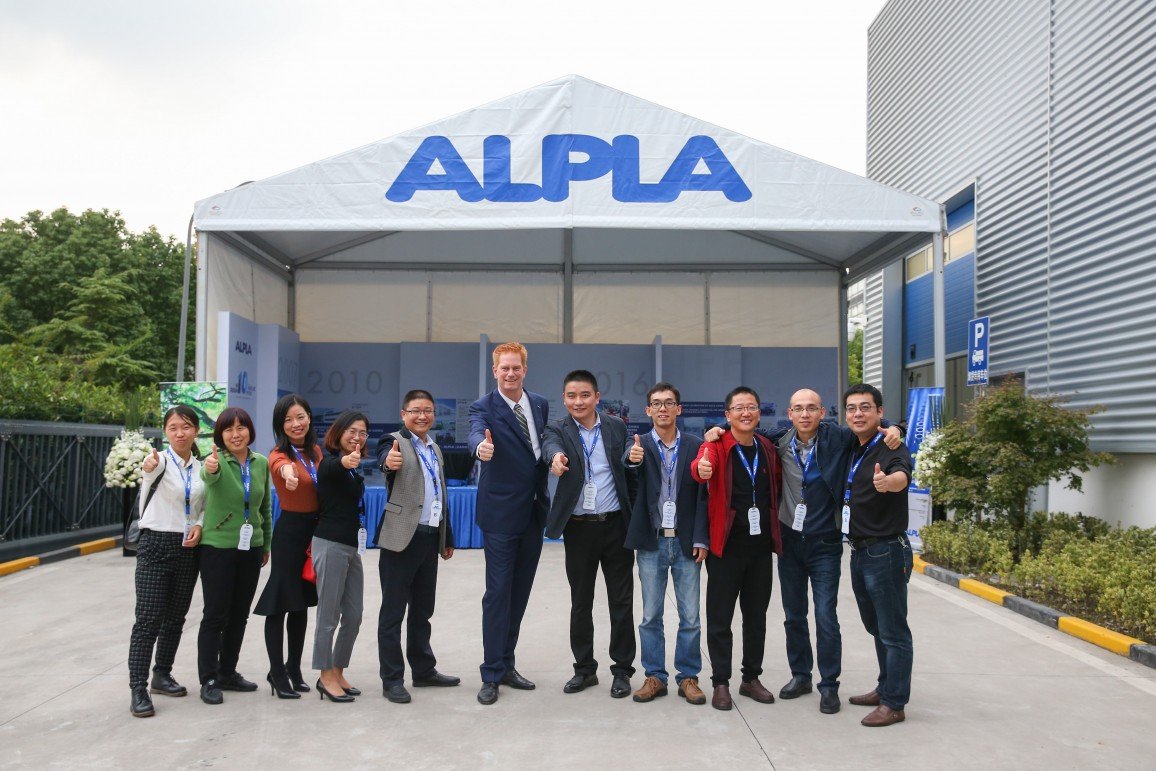 Do you like our texts? Perhaps even so much that you want to use them in your own media? Then please get in touch with us beforehand!