25th November 2022
ALPLA, VDM and GDB – a strong partnership
ALPLA is collaborating with the association of German mineral water producers (VDM – Verband deutscher Mineralbrunnen) and the German mineral water association (GDB – Genossenschaft Deutscher Brunnen) on several projects. The 2022 association congress took place at ALPLA's headquarters in Hard, Austria.
An average of 122.7 litres of natural mineral water are consumed per capita every year in Germany. 12 billion litres of mineral and medicinal water per year are bottled by German mineral water producers. The VDM represents the political and economic interests of its around 150 members, which have a total of approximately 10,000 employees. ALPLA is involved in a strategic partnership with the VDM to support and promote the shared interests and objectives of the mineral water industry.
Reusable PET bottles from ALPLA
The GDB is an important customer for ALPLA. With around six billion reusable PET and glass bottles processed per year, it operates Europe's largest multi-cycle system. ALPLA is one of the suppliers of the iconic PET pearl bottle, which is well-known throughout Germany. Around 150 million bottles are produced for the multi-cycle system each year. ALPLA Germany has been producing these in Vlotho-Exter since June 2020. The recycling volume of reusable PET bottles has now increased. It is currently around 30 per cent. In the future, ALPLA's recycling activities will play an even more vital role in this, as the company is working on developing a closed-loop system for reusable PET bottles to further increase the proportion of bottles recycled.
In addition to PET bottles, the GDB also works with reusable glass bottles. ALPLA is also involved in this. An ergonomic closure was developed by the in-house development unit at its site in Föritztal. This was in response to customer demand for easier-to-open closures. Since April, these hand-friendly closures have been in use on numerous reusable GDB glass bottles.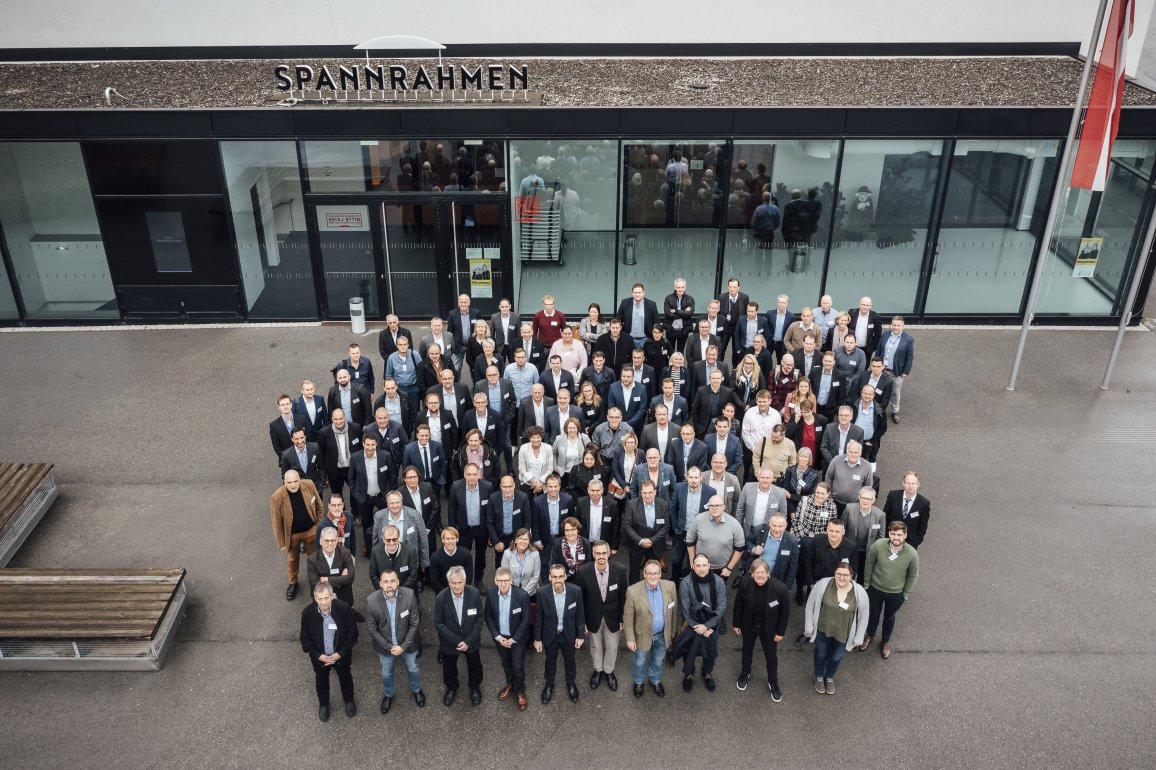 Association congress at ALPLA's headquarters
A clear indication of the positive cooperation between the VDM, the GDB and ALPLA is that, in 2022, the annual meeting of the Committee for Technology of the VDM, the 62nd Brunnenfachgespräch (expert discussion on mineral water), was held in Hard, on Lake Constance, in the home of ALPLA. During the two-day annual conference held on 22 and 23 November, the packaging company opened its doors to all the participants. 'We were delighted to host the Brunnenfachgespräch 2022 and to showcase ALPLA as a partner for the beverage industry in Germany. The event provides an excellent platform for all stakeholders to share ideas on all aspects of the beverage industry, beverage packaging and the circular economy,' says Georg Pescher, Managing Director of ALPLA Germany.
Media
Do you like our texts? Perhaps even so much that you want to use them in your own media? Then please get in touch with us beforehand!