21st July 2020
#plasticpackaging: Aerosol in a PET bottle
This PET packaging solution for aerosols combines benefits for consumers and for the environment. It is suitable for a variety of applications, from deodorants to sunscreens and even room fragrances.
Unlike aluminium or tin cans, this plastic bottle from ALPLA is extremely light and shock-resistant. The warm surface and transparent appearance along with the wide range of designs make this packaging solution particularly appealing for cosmetic products. The light weight results in less material being used and lower freight expenses, impacting positively on the carbon footprint. The bottle consists completely of PET and is therefore optimal for recycling. In addition, the internal coating that is quite typical for aluminium or tin cans is not needed for the PET bottle.
As part of the FEA Global Aerosol Events 2020, the customer L'Oréal won the "Innovative Product" category with its Ushuaïa deodorant. The jury's reasoning: "L'Oréal clearly demonstrates a full innovative concept combining for the first time the 'compressed' format and a transparent PET aerosol container, ensuring good differentiation on shelves and ergonomics during use."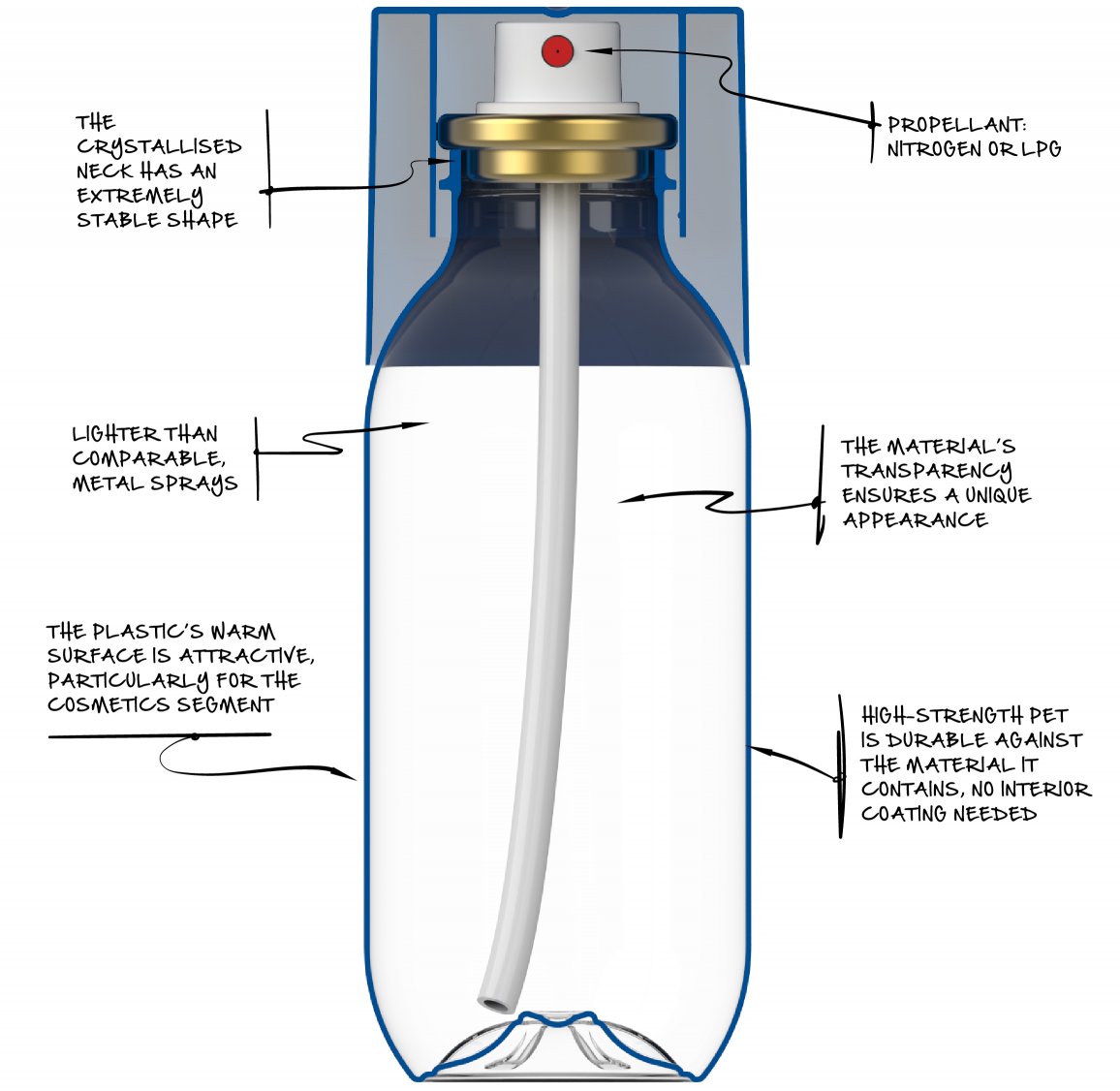 Technology: ISBM
Bottle material: PET
Volume: from 10 to 220 millilitres (based on current EU legislation)
Propellant: nitrogen or LPG (organic solutions also possible)
High heat and pressure resistance (65°C/9.5 bar)
No interior coating necessary, ultra-fine atomisation of the contents
Lightweight: low CO2 emissions during production and transport
Ideal recyclability through existing recycling flows; container can be disposed of in the recycling sack/bin.
High design freedom: various shapes, sizes and surfaces can be realised
The transparent finish makes the product stand out on the retail shelf, giving it authenticity.
Decoration: sticker, sleeve
Market-ready packaging solution
Your contact at ALPLA: Daniel Lehner, Sales Director Western Europe
'This packaging solution stands out from other products at first glance, particularly visually. Its transparency and elegant appearance are prominent features at the point of sale. A second glance, however, reveals the sustainability of this innovative product. Aerosol PET can be recycled well, is ultra-lightweight and reduces CO2 emissions.'
Daniel Lehner, Sales Director Western Europe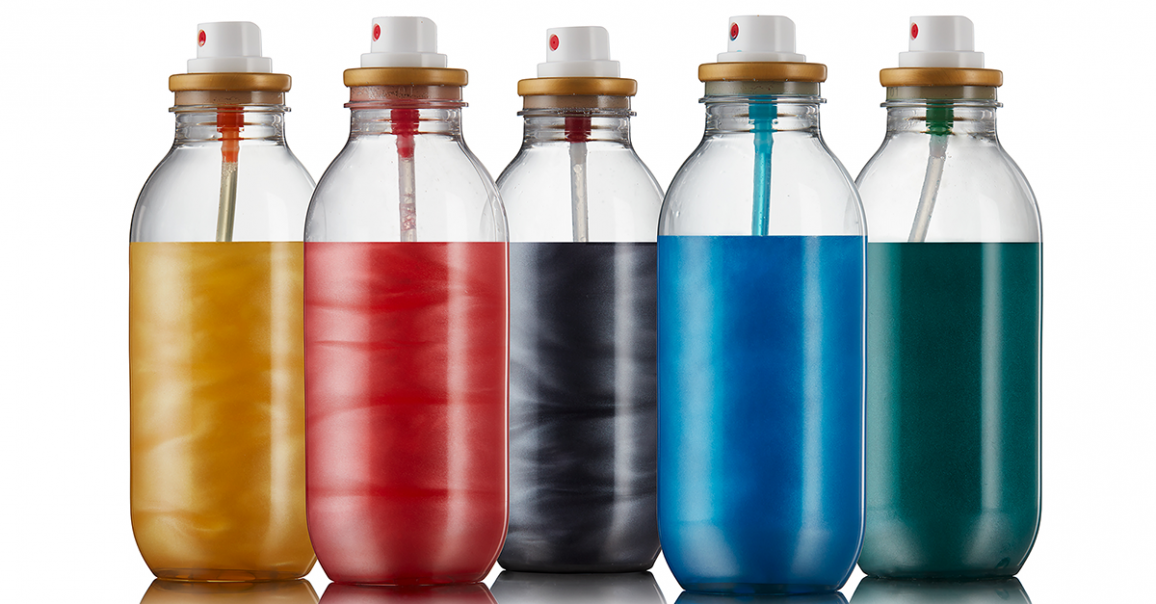 Do you like our texts? Perhaps even so much that you want to use them in your own media? Then please get in touch with us beforehand!